Kristen Stewart Bio
Ladies and gentlemen, allow me to introduce you to a Hollywood sensation who has not only captured the hearts of millions but has also left an indelible mark on the silver screen.
With her enchanting talent and captivating beauty, Kristen Jaymes Stewart better known as 'Kristen Stewart' is a name that needs no introduction, yet her journey in the world of cinema is a story worth delving into.
Born on April 9, 1990, in the vibrant city of Los Angeles, California, Kristen Stewart age is now 33 years old (as of 2023), and her journey in the world of cinema continues to shine brightly.
Her early exposure to the entertainment industry came as no surprise, with her father, John Stewart, a stage manager and television producer, and her mother, Jules Mann-Stewart, an Australian-born script supervisor and filmmaker. Kristen Stewart's upbringing was a blend of artistic influences and creative energy.
Kristen Stewart's passion for acting ignited at a young age, and she wasted no time in making her mark in the bustling streets of Los Angeles.
Her journey as a working actor commenced early, setting her on a path to stardom that would shine brighter than any Hollywood constellation.
While many recognize Kristen Stewart for her iconic portrayal of Isabella "Bella" Swan in the enchanting Twilight Saga, her talent knows no bounds.
She has graced the silver screen in a multitude of roles, leaving audiences in awe of her versatility and dedication to her craft.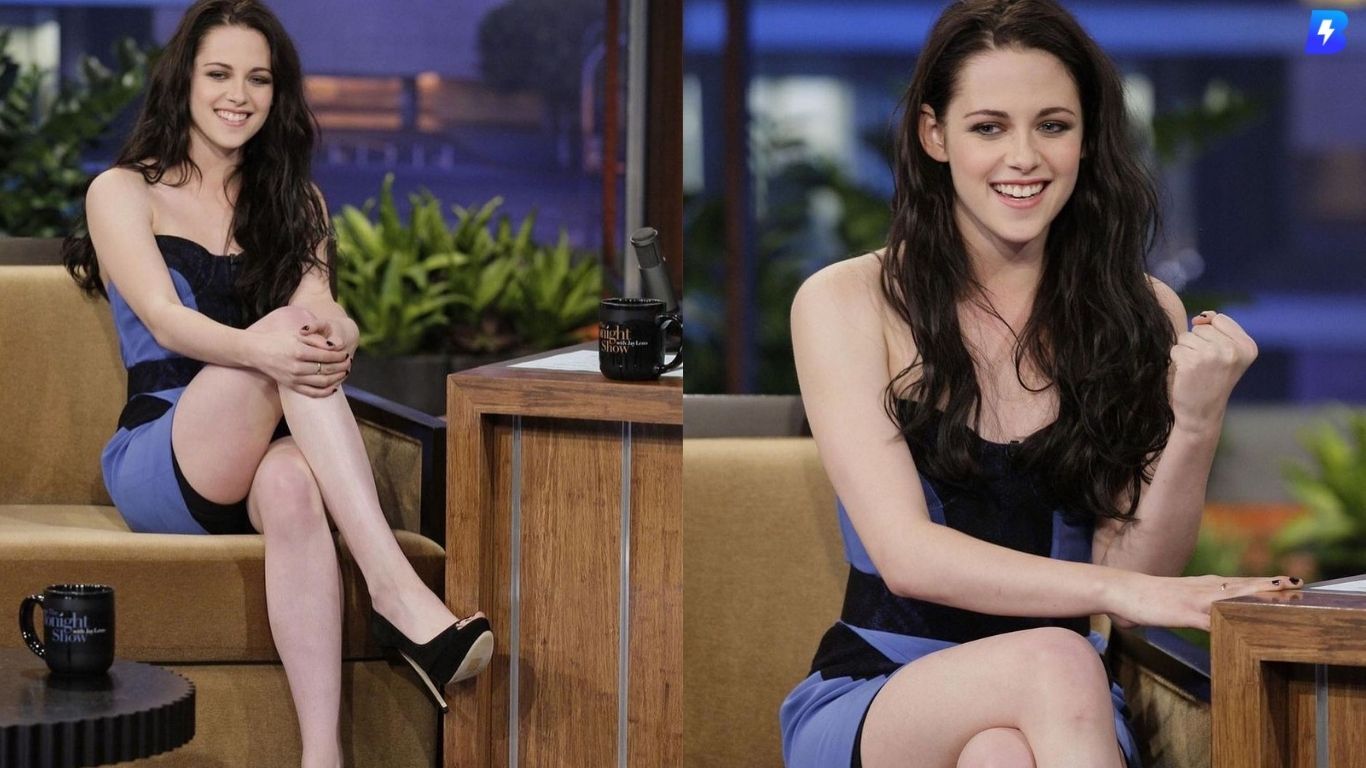 From the dark and mysterious world of "Twilight" to the daring adventures of "Snow White and the Huntsman," and the emotional depth of "Still Alice," Kristen Stewart has showcased her acting prowess in a variety of genres.
But Kristen Stewart's allure extends far beyond her on-screen presence. She is not just an actress; she is an enigmatic and elegant diva who fearlessly embraces unique roles and challenges the status quo in Hollywood.
Kristen Stewart's dedication to her artistry is matched only by her ability to leave a lasting impression in every role she undertakes.
In addition to her acting accolades, Kristen Stewart's influence has reached remarkable heights.
Forbes, the pinnacle of celebrity recognition, placed her at the impressive 70th position in their prestigious list of Top 100 Most Powerful Celebrities.
This esteemed ranking placed her in the company of luminaries such as Oprah Winfrey, Jennifer Lopez, Zooey Deschanel, Katy Perry, Jennifer Aniston, and Kylie Jenner, further solidifying her status as a force to be reckoned with in the entertainment industry.
Kristen Stewart bio and journey is a testament to her undeniable talent, unwavering dedication, and the profound impact she has made on the world of cinema.
As we explore Kristen Stewart biography, career, and remarkable achievements, we invite you to join us in celebrating the extraordinary Kristen Stewart, a true Hollywood icon.
Kristen Stewart Biography
Full Name: Kristen Jaymes Stewart
Known As: Kristen Stewart
Kristen Stewart Profession: Actress and Filmmaker
Kristen Stewart Date of Birth: 9 April 1990
Kristen Stewart Age: 33 Years Old (as of 2023)
Kristen Stewart Height:
Kristen Stewart's height has been a topic of discussion, with various sources offering slightly different measurements.
While some suggest she stands at around 5 feet 3 ¾ inches (approximately 161.9 cm) to 5 feet 4 inches (about 162.5 cm), some claim her height to be 5 feet 5 inches (165 cm).
However, the consensus among most sources leans toward her being closer to 5 feet 4 inches (approximately 162.5 cm) in height. It's worth noting that Kristen Stewart height is slightly shorter than the average American woman, and her shoe size is a dainty 6.5 (US).
Kristen Stewart Weight:
Kristen Stewart's weight, as reported by various sources, hovers around 52 kg (approximately 119 pounds) to 54 kg (around 120 pounds).
Kristen Stewart is recognized for her naturally slender physique and has been candid about the challenges she's faced regarding body image and the Hollywood industry's expectations. Nevertheless, she has also used her platform to advocate for body positivity and the significance of embracing oneself just the way they are.
Kristen Stewart Eye Color: Green
Kristen Stewart Hair Color:
Kristen Stewart hair color journey has seen a spectrum of colors and styles. Originally a natural blonde, she's boldly ventured into different hues such as brown, black, red, and back to blonde.
In a captivating twist, she surprised everyone at the 2021 Venice Film Festival with a stunning strawberry-blonde hairdo. Kristen's hair has been a canvas for diverse styles, from a daring buzz cut to cascading long layers and a chic wavy bob, showcasing her ever-evolving and adventurous fashion choices.
Kristen Stewart Zodiac Sign/Star Sign: Aries
Known Language: English
Kristen Stewart Religion: Christianity
Kristen Stewart Favorite Foods: Sushi, Pasta, and Red Apple
Kristen Stewart Favorite Actress: Jodie Foster
Kristen Stewart Favorite Color: Black
Kristen Stewart Favorite Movies: Last Tango In Paris (1972), A Woman Under the Influence (1974), and The Lost Boys (1987)
Kristen Stewart Favorite Pets: Dog and Cat
Hobby: Reading
Kristen Stewart Net Worth:
Kristen Stewart's financial success is nothing short of impressive, with an estimated net worth of approximately $70 million as of 2023. The lion's share of Kristen Stewart's net worth has been amassed through her illustrious career in the film industry, notably her iconic portrayal of Bella Swan in the Twilight series.
When she first stepped into the Twilight world, Kristen Stewart received a modest $2 million for her role in the initial film. However, as the franchise gained momentum, so did her paycheck. For the final two installments, Kristen Stewart reportedly earned a whopping $25 million, reflecting her integral role in the blockbuster series.
Though the exact figures for her role as Princess Diana in "Spencer" remain undisclosed, it's safe to assume that Kristen Stewart's salary for the project was substantial, considering her track record with previous blockbuster films like Twilight. Kristen Stewart net worth is a testament to her talent and enduring appeal in the world of entertainment.
Kristen Stewart Marital Status: Unmarried
Children: 0
Kristen Stewart Nationality: American
Kristen Stewart Ethnicity:
Kristen Stewart's ethnicity is primarily European-American. Her father has Scottish and English roots, while her mother, Jules Mann-Stewart, is of Australian descent with some Ashkenazi Jewish ancestry. Kristen, a California native, has not publicly identified with any specific ethnicity beyond her European-American heritage.
Kristen Stewart Place of Birth: Los Angeles, California, USA
Kristen Stewart Controversies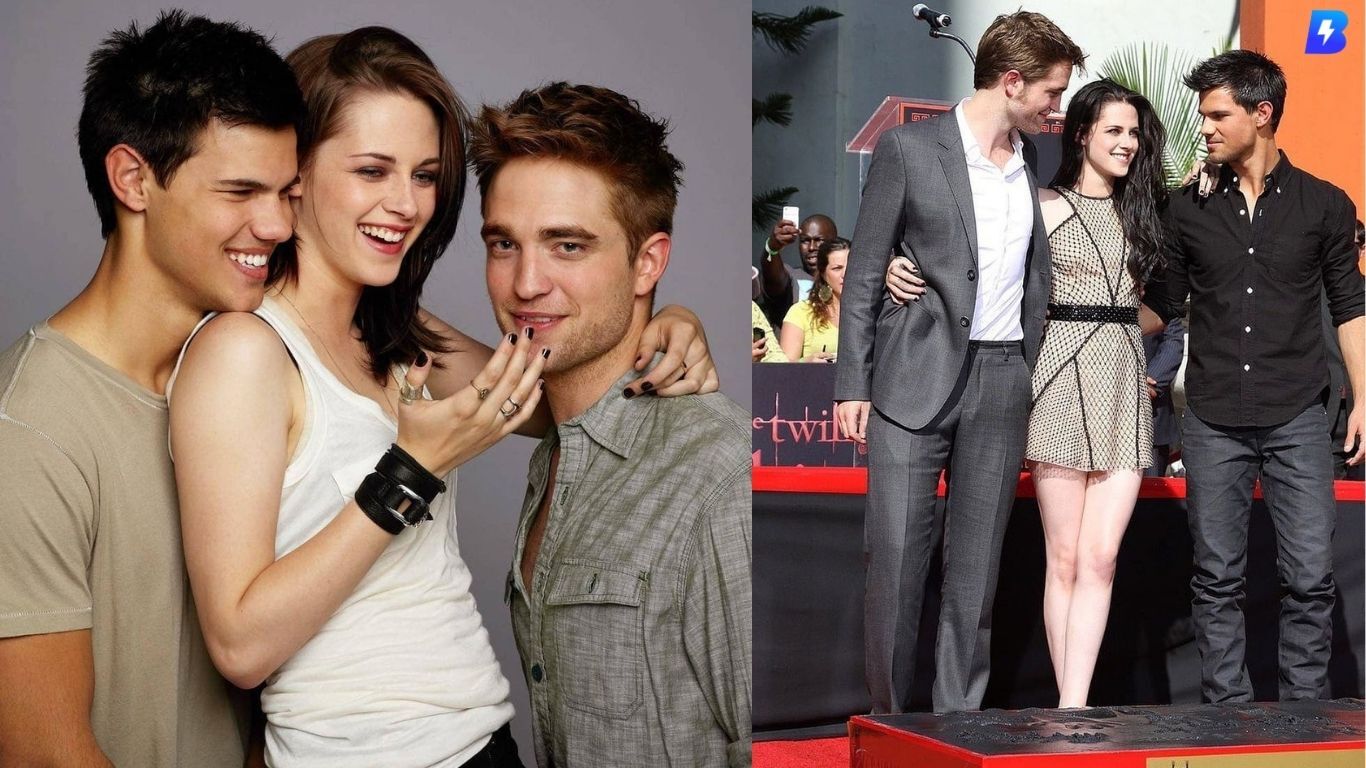 The Cheating Scandal Shockwave: In 2012, Kristen Stewart sent shockwaves through Tinseltown when her affair with Rupert Sanders, the director of "Snow White and the Huntsman," came to light while she was still in a relationship with her Twilight co-star, Robert Pattinson. The scandal not only left fans stunned but also led to a public apology from Kristen. Its aftermath was particularly harsh, with Kristen losing her role in the Snow White sequel.
Misogyny in the Spotlight: Following the cheating scandal, Kristen Stewart faced a barrage of misogynistic vitriol and harassment from some fans and the media. She received death threats and derogatory name-calling, while Rupert Sanders faced comparatively less backlash. This incident shed a glaring light on the double standards and sexism that women in Hollywood often endure.
Embracing Authenticity: Kristen Stewart has been unapologetically open about her sexuality, publicly dating women for most of her adult life. While this openness has been celebrated as a positive step towards LGBTQ+ representation in Hollywood, it has also sparked criticism and backlash from some conservative groups.
Interesting Facts about Kristen Stewart
Born and raised in the glitzy heart of Los Angeles, California, Kristen Stewart's connection to the film industry runs deep, with her parents also being part of this mesmerizing world.
Kristen's naturally stunning eyes possess a brilliant green hue. However, when she stepped into the role of Bella Swan in the 'Twilight Saga,' she donned brown contact lenses to bring her character to life.
Behind those captivating on-screen moments, Kristen is a fervent admirer of classic novels. Her all-time favorite? John Steinbeck's award-winning masterpiece, "East of Eden."
In 2010, Kristen Stewart's beauty and captivating allure landed her the 6th spot in the FHM list of the "100 Sexiest Women." Among the notable names sharing this prestigious list were Megan Fox, Emma Watson, Angelina Jolie, and Scarlett Johansson, to name a few.
Kristen Stewart carved her name in the annals of cinematic history as the only American actress to ever win the prestigious French national accolade, the César Award. She earned this honor for her remarkable supporting role in the movie "Clouds of Sils Maria," where she shared the screen with luminaries like Juliette Binoche and Chloë Grace Moretz.
Behind the glitz and glamour, Kristen Stewart has her moments of vulnerability. Large crowds make her anxious, and she once revealed that her hands often go numb when receiving awards due to the sheer number of people.
Despite her busy schedule, Kristen Stewart indulges in her sweet tooth's delight—apple pies. She even takes the time to bake them when her hectic life allows.
Kristen Stewart isn't just an incredible actress; she's an award-winning kisser! She clinched the "Best Kiss" title at the MTV Movie Awards multiple times, thanks to her memorable on-screen smooches with Robert Pattinson.
Kristen Stewart Movies and Music Videos
| | |
| --- | --- |
| Movies | Year |
| Panic Room | 2002 |
| Zathura: A Space Adventure | 2005 |
| Into the Wild | 2007 |
| The Cake Eaters | 2007 |
| Twilight | 2008 |
| The Twilight Saga: New Moon | 2009 |
| Adventureland | 2009 |
| The Yellow Handkerchief | 2010 |
| The Twilight Saga: Eclipse | 2010 |
| The Twilight Saga: Breaking Dawn – Part 1 | 2011 |
| Snow White and the Huntsman | 2012 |
| The Twilight Saga: Breaking Dawn – Part 2 | 2012 |
| Camp X-Ray | 2014 |
| Clouds of Sils Maria | 2015 |
| Still Alice | 2015 |
| Café Society | 2016 |
| Certain Women | 2016 |
| Personal Shopper | 2017 |
| Come Swim (as a Director – Short Film) | 2017 |
| Lizzie | 2018 |
| Happiest Season | 2020 |
| Spencer | 2021 |
| Crimes of the Future | 2022 |
| Music Videos | |
| I Was Broken by Marcus Foster | 2011 |
| Just One of the Guys by Jenny Lewis | 2014 |
| Ride 'Em On Down by The Rolling Stones | 2016 |
| If You Really Love Nothing by Interpol | 2018 |
Awards Won by Kristen Stewart
| | |
| --- | --- |
| Awards | Year |
| MTV Movie Awards – Best Kiss | 2009 |
| MTV Movie Awards – Best Female Performance | 2009 |
| British Academy Film Awards – Orange Rising Star Award | 2010 |
| Milan Film Festival – Best Actress | 2011 |
| People's Choice Awards – Favorite Movie Actress | 2011 |
| César Awards – Best Supporting Actress | 2015 |
| New York Film Critics Circle Awards – Best Supporting Actress | 2015 |
| Zurich Film Festival – Golden Eye Award | 2019 |
| Palm Springs International Film Festival – Spotlight Award | 2022 |
Kristen Stewart Boyfriend(s)/Affairs
Anton Yelchin – The First Heartbreak: Kristen Stewart's romantic journey began with the late Anton Yelchin while filming "Fierce People." She fondly remembered him as her "first heartbreak."
Michael Angarano – A Co-Star Connection: Following her split with Yelchin, Kristen dated her "Speak" co-star, Michael Angarano, from 2005 to early 2009.
Robert Pattinson – Twilight Sparks: In mid-2009, romance bloomed with her "Twilight" co-star, Robert Pattinson, setting off a frenzy among fans and media.
Rupert Sanders – A Scandal Unveiled: The world was rocked when Kristen Stewart was photographed with her "Snow White and the Huntsman" director, Rupert Sanders, in July 2012, revealing an affair. Both Stewart and Sanders issued public apologies, but the media backlash took a significant toll on Stewart.
A Rollercoaster with Pattinson: Despite the affair, Stewart revealed that she would have gladly married Robert Pattinson had circumstances been different. They split briefly but reconciled in October 2012 before ultimately parting ways in May 2013.
Alicia Cargile – Finding Comfort: In mid-2013, Kristen Stewart found solace in the arms of visual effects producer Alicia Cargile.
Soko – A Spring Fling: In the spring of 2016, Kristen briefly dated French singer Soko before rekindling her relationship with Cargile later that year.
Stella Maxwell – Love Down Under: From late 2016, Kristen was in a relationship with New Zealand model Stella Maxwell, which lasted until their breakup in late 2018.
Sara Dinkin – Stylish Connection: Kristen Stewart briefly dated stylist Sara Dinkin in late 2018 before reuniting with Maxwell in mid-2019.
Dylan Meyer – Present and Engaged: Since August 2019, Kristen Stewart has been in a relationship with screenwriter Dylan Meyer. In November 2021, Stewart joyously announced their engagement, marking a new chapter in her love life.
Kristen Stewart Family
Kristen Stewart Father: John Stewart
Kristen Stewart Mother: Jules Mann-Stewart.
Kristen Stewart Elder Brother: Cameron B. Stewart 
Kristen Stewart Adopted Brothers: Dana Stewart and Taylor Stewart
Kristen Stewart Social Media Profiles
Kristen Stewart Twitter: Not Known
Kristen Stewart Instagram: Not Known
Kristen Stewart Education/Qualification
School: Local School, Los Angeles, California, United States
College: University of California, United States
ALSO READ: Emma Watson Biography