In India, Startups are emerging and some of them have done exceptionally well. It is no surprise to see that India is growing as a hub for the biggest Startups.
These startups have given employment to educated but unemployed youths. These Startup Companies had ideas and an entrepreneurial mindset which they implemented and made a billion-dollar company out of it. 
Even after the Corona Pandemic in India which took away many startups leaders' dreams and their financial resources as many of them failed, we will share the list of those startups who struggled in their initial years and succeeded. They are giving tough competition to their rivals today.
People who were working for a big multinational company quit their high paying job and started up their own companies because they had new ideas, low paid skilled educated labour and funding from domestic as well as international investors.
In India, Startups are seen in various sectors like Healthcare, E-commerce, finance and various others. Unicorn startups are those which have a valuation of more than $ 1 Billion. There are more than 500 uniform startups companies across the globe. India too has listed its startup's companies in the list of Global Unicorn companies.
Top 10 Unicorn Startups of India:-
Unicorn Startup #1 – Cred
We are sure you have seen one or the other advertisement for Cred either on your television or on youtube or on OTT Platforms.
Cred was founded in 2018 by Kunal Shah and is the youngest Indian Startup and is valued at around $ 2.2 Billion. It is a Fintech Company and is based in Bangalore.
Cred has 2.2 billion account cardholders. Cred provides you with a platform where you can pay your bills via credit cards and get rewards or bonus points for it. By paying bills using credit cards on Cred Platform customers get Cred Coins which can later be redeemed.
Cred Coins can be used to pay for recharges buying a product or participating in a contest or customers can also join in any workshop.
Cred is available both on the web as well as mobile applications. The overall objective of Cred is to make people pay their bills on time and also to help people improve their financial behaviour and to make people pay their bills using their platform. 
Cred also planned to come up with an eCommerce store. It is very clear that they will come with more services and will not be limited to providing cred coins. Let's see!!
Unicorn Startup #2 – Meesho
Meesho is a socio Ecommerce company and is based in Bangalore. It was founded by Vidit Aatrey and Sanjeev Barnwal in December 2015. Both of them graduated from IIT Delhi.
Meesho is a reselling platform that gives homepreneurs an opportunity to work from home by reselling for Meesho. Registered Resellers can resell products on various social media platforms like Facebook, Instagram and Whatsapp without investing a rupee. The company gives commission to the sellers when they make sales. Meesho company keeps advertising and encourages people to become resellers.
Meesho Current valuation of the company is $ 2.1 Million dollars and recently raised $ 300 million. It has connected with 13 Million Entrepreneurs around various cities of India dealing in 650 + categories like grocery, home and kitchen appliances, Electronic Appliances, outfits for males and females, fashion accessories for men and Fashion Jewellery for women, Footwear for men and women and many more items.
Meesho is trying to expand its network. Seeing Meesho growth in eCommerce and customer network Investors are interested in investing in Meesho. Meesho is giving tough competition to its business rivals like Glowroad, DealShare and City mall.
Till Date, Meesho has raised $400 million dollars for its online eCommerce operations and an expected 40- 50% growth can be seen in upcoming years. Meesho has claimed that it has made deliveries from more than 100000 (1 lakh) registered retailers and has generated Rs 500 Crore that is 68 Million Dollars in December 2020. Meesho is scaling up in retail sectors by bringing innovation into the business.
If someone types MEESHO in google they will see the headline of great quality at the lowest price. This tagline attracts a lot of shopaholics who are hungry to buy good quality products at the lowest price.
Unicorn Startup #3 – PharmEasy
An online eCommerce Platform for pharmacy and Medical stores in India. PharmEasy is a Bangalore based startup. PharmEasy was founded in 2014 by Dharmil Sheth and Dr Dhanval Shah. The Startup sells medicines, diagnostics, telehealth and online doctor consultation.
PharmEasy is competing with other giant rivals like Tata 1 MG, Netmeds.com and lifecare. Its parent organisation is API holding Limited.
PharmEasy has raised a massive $ 350 million by becoming the first Epharmacy Unicorn in India. The funding was successful when it was merged with its competitor Medlife. PharmEast has a 100% stake in Medlife.
Both of the companies have collaborated and will try to compete with at present rivals like Tata 1mg, Amazon Pharmacy and Flipkart Pharmacy who have just recently entered into the pharmacy segment in India. PharmEasy has planned to reach more than 1 Lakh retailers in the upcoming years in the new geographical market in India.
PharmEasy was also in news for a social Initiative which was the "Gift a Mask" Campaign where people can gift a mask to the covid warriors. Later they also launched various other campaigns like "Go Corona Go".
Unicorn Startup #4 – Paytm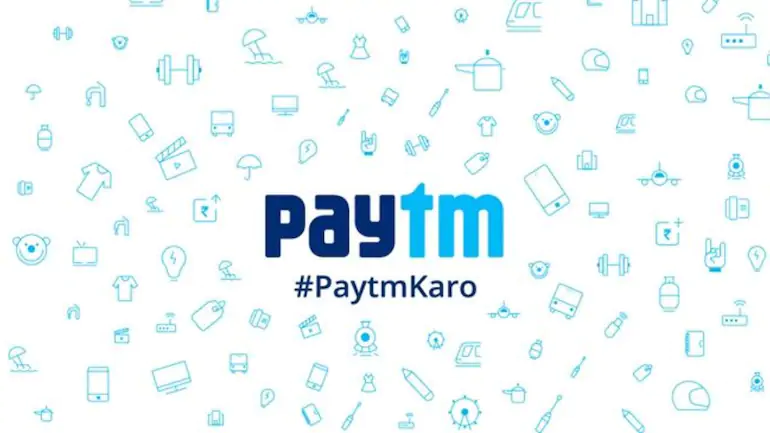 You must have seen Paytm QR Code everywhere, say a retail outlet or a grocery shopkeeper. Every thought what company is all about or who and when started the Paytm. PayTM is Pay through Mobile and was founded in 2010. PayTM was founded by Vijay Shekhar Sharma. It is a New Delhi based financial technology company. 
During demonetization as well as the Corona Crisis when people were facing difficulties in making and receiving payments. Paytm was very helpful at that crisis time.
PayTM founders came up with a brilliant idea that a person can scan a QR Code and can make payment directly from PayTM wallet or their linked bank account.
On the other hand, sellers who were still struggling were encouraged to register their business with documents on the PayTM app and they will get their QR code instantly both in the soft copy and hard copy via courier on their registered address.
Later PayTm came with PayTM Mall, Paytm Payment Bank, PayTM Money and came with PayTm gold. Except for these PayTM offer various services like mobile recharge, utility bill payment, travel, movies etc. As per Paytm, they have more than 2 Crore registered merchants across India who use the QR Code payment system. 
A large part of PayTM revenue comes from advertisements.
Unicorn Startup #5 – NYKAA
Nykaa is an Indian Ecommerce company founded by Falguni Nayar. Nykaa is based in Mumbai, Maharashtra. This Ecommerce website has focused on female customers as well as male customers.
For female customers they have nykaa.com and for male customers they have nykaamen.com. As soon as we land on their homepage. We will see female Cosmetics products for the former one and male products for the latter one.
Nykaa sells beauty, wellness and fashion products. Nykaa has a web platform as well as a mobile platform where users can shop for their favourite brand.
Nykaa is the first platform that sells products made domestically as well as Internationally on their website. Customers can buy from a wide range of products and get the product delivered directly to their address.
Nykaa sells over 2000 brands and over 2,00,000 products on their websites. Later Nykaa changed from online-only to an omnichannel model and started selling various fashion products.
Later Nykaa launched Nykaa Men (nykaamen.com) this platform sells cosmetics and other grooming products for men only.
Nykaa is the first multi-brand eCommerce store for men grooming. Nykaa Men is not limited to selling grooming products for men but also provides male accessories, supplements and many more.
"Nykaa offers membership to its elite customers and gives them special access to beauty products and offers via Nykaa App".
Janvi Kapoor is Nykaa's brand Ambassador since 2018.
Nykaa is a unicorn startup with a valuation of Rs 85 billion. Nykaa is so popular that two Bollywood actresses have invested their money into the brand Nykaa that is Katrina Kaif Rs 2.4 Cr and Alia Bhatt 4.95 Cr in July 2020.
Nykaa came up with the IPO which was 87% times oversubscribed and was open at NSE and BSE with 81.97% times high compared to IPO Price. It help Nykaa raise Rs 5352 Cr and listed into the NSE and BSE on 10th November 2021. On an opening day, its price rose up to 89.2% valuing the company Nykaa at $ 13 Billion.
Founder of Nykaa Mrs Falguni Nayar who owned a 53.5% stake became one of India wealthiest self-made female billionaires.
Unicorn Startup #6 – Dream11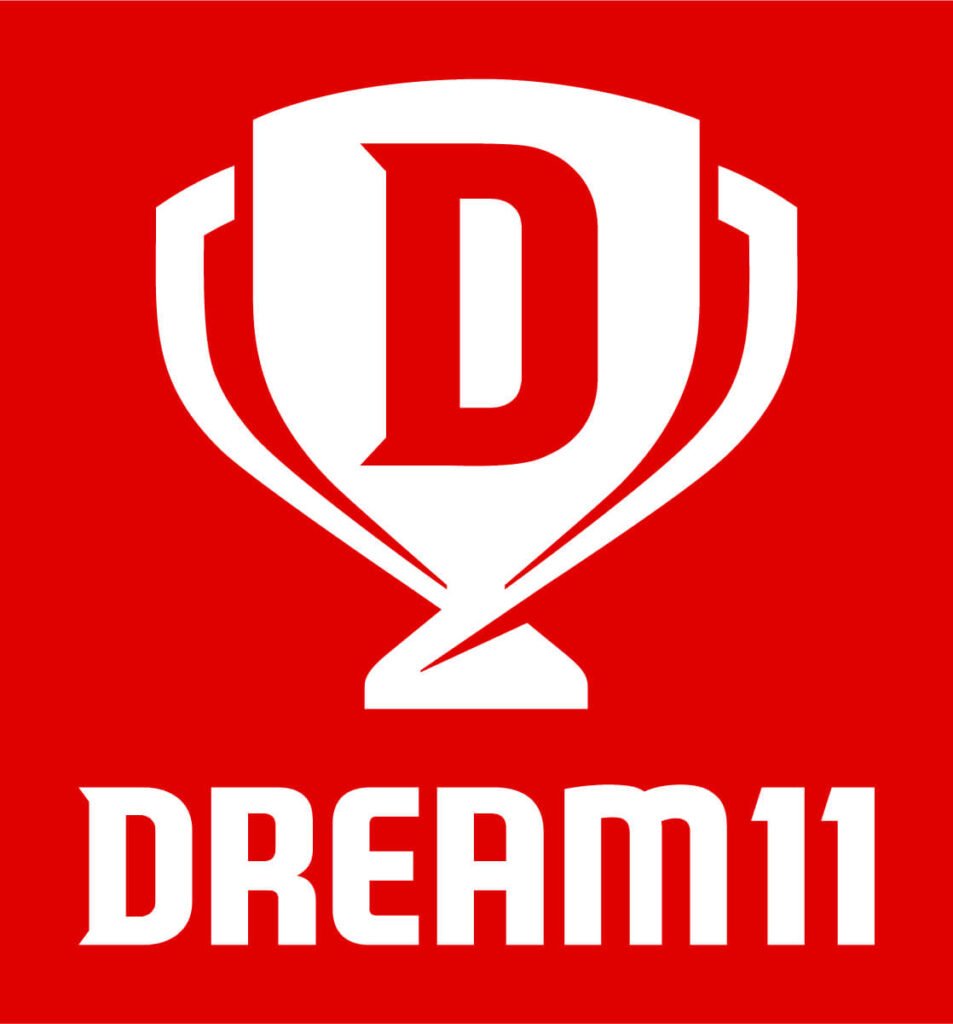 Dream 11 is a fantasy sports platform. This platform allows users to play different sports like hockey, football, Kabaddi and basketball.
Dream 11 company is India's first gaming company to become a unicorn. The company was founded by Harsh Jain and Bhavit Sheith in 2008.
In 2012 they introduced freemium fantasy sports in India for Cricket lovers. The company reported 1 million users in 2014 which grew to 2 million in the coming years and went on to a record high of 45 million playing users till 2018.
In 2014 Many popular investors have invested in Dream 11 like Steadview Capital, Kalaari Capital, think investments, multiple equity and Tencent.
The brand Ambassador of Dream 11 is Mahendra Singh Dhoni and launched the media campaign named "Dimaag Se Dhoni". Back in 2017 Dream 11 Company signed the commentator Harsha Bhongle as their brand ambassador.
This mobile application is not available on the play store because of Google play store strict policies that they do not allow such type of application on their platform. If one has to download they can download via the dream11 official website.
Unicorn Startup #7 – Freecharge
Freecharge is an Indian Financial Services Company founded by Kunal Shah and Sandeep Tandon. The startup company is based in Gurgaon, Haryana India. The startup was founded on August 10, 2011.
The platform included services like paying bills for utilities such as electricity, gas and telephone as well as recharge of mobile, broadband, MetroCards. Freecharge also offered mutual funds and rewarded credit to users. Plugged. in named free charge as one of the promising technology startups from India.
Talking about Investments in Freecharge. Sequoia Capital and Tandon group together seeded funds in free charge. The amount was not disclosed. Later Giant Company received Series A funding from Sequoia Capital. Sequoia Capital, Runet and Sofina invested in a Freecharge startup with Series B Funding.
In 2015 Hongkong based Investors Tybourne Capital Management and SF based fund Valiant Capital management invested in Freecharge Startups. On 8th April 2015, Indian E-Commerce firm Snapdeal bought Freecharge for Rs 2800 Crore in cash and stock.
After acquiring Snapdeal announced Jason Kothari will be the new CEO of Freecharge and later Snapdeal invested $ 20 Million into the same.
The CEO of Freecharge was Siddhart Mehta before Snapdeal acquired it. In 2016 Snapdeal acquired Freecharge. It comes with a new feature "chat and pays" on their platform where merchants and customers can chat and initiate payments.
In may 2017 Jasper Infotech which owns and operated Freecharge decided to invest Rs 22 Crore more. Finally, Freecharge was bought by Axis Bank in 2017 and Ankit Khanna was appointed as COO for it. Freecharge enabled BHIM UPI on its Digital wallet platform and also launched digital credit cards.
Unicorn Startup #8 – Snapdeal
Snapdeal is one of the biggest E-commerce in India after Amazon and Flipkart. The company was founded in February 2010 and the founders of the company are Kunal Bahl and Rohit Bansal.
Both were alumni of The Wharton School and the Indian Institute of Technology Delhi.
Snapdeal was launched as a daily deals platform but was converted into an online marketplace in India. Snapdeal offers good quality local, regional and branded products to its customers. Snapdeal tries to offer value for money products.
In 2011 Snapdeal was funded by various investors in the past. Snapdeal received $12million dollars and Indo-Us Venture partners. Snapdeal again received $45 Millions US dollars from Bessemer Ventures Partner and was funded again around the US $50 million came from eBay and pre-existing Investors like Kalaari Capital, Nexus Ventures, Bessemer Venture Partners, Intel Capital, Saama Capital, BlackRock, Temasek Holding, PremjiInvest and various other investors. 
The largest Investor of Snapdeal is Softbank which invested US $ 647 million in October 2014. In August 2015 Snapdeal was again funded by a popular group known as Alibaba, Foxconn and Softbank invested $500 Million.
Snapdeal was valued at USD $ 6.5 Billion in Feb 2016 and raised USD $200 million at the valuation.  Snapdeal was in the news as people thought it will be merged in Flipkart but the investors of Snapdeal disagreed with this proposal and Snapdeal choose to pursue an independent path 
Unicorn Startup #9 – Flipkart
Flipkart is an eCommerce company. It was founded in 2007 by Sachin Bansal and Binny Bansal. Flipkart is based in Bangalore, Karnataka India.
When the company started its initial focus was online bookselling, which later expanded into various product categories such as electronics, fashion, home essentials, groceries and lifestyle products.
Flipkart's main competitors are Amazon India and its old rival Snapdeal. Flipkart has a 39.5% market share in the Indian eCommerce industry.
Flipkart was doing well in the apparel segment which was bolstered by the acquisition of Myntra and Flipkart has a cutthroat competition with Amazon when it comes to the sale of electronics and mobile phones.
Very few people know that "Phonepay" is now acquired by Flipkart. In August 2018 US Based Retail Giant Walmart acquired Flipkart and has a 77% controlling stake for the US $ 16 Billion valuing Flipkart at around $ 20 billion. The initial investment in Flipkart was around US $5300.
Later Flipkart was funded by venture capital firms Accel India invested the US $ 1 million in 2009 and Tiger Global. MIH, part of Naspers group and ICONIQ Capital invested in Flipkart around the US $ 150 Million.
Later Flipkart announced on 10th July 2013 that their existing investors have reinvested nearly $200 million dollars.
In October 2013 Flipkart was again in the news that new investors like Dragoneer Investment group, morgan Stanley wealth management group, sofina SA and Vulcan Inc and an existing investor named Tiger Global have invested in the Ecommerce firm around US$160 Million. 
So in the upcoming year E-Commerce giant, Flipkart was able to raise money from various investors.  
Both founders earned themselves a position in Forbes India Rich list debuting in the 86th position with a Net worth of $ 1.3 Billion each.
Although Flipkart is well known in India but has also faced a lot of lawsuits and also criticisms in past years sometimes because of costumes or sometimes because of their delivery partners or their unfair trade practices.
In April 2016 both founders were named in Times magazine among "100 influential people in the world".
Unicorn Startup #10 – Zoho
Zoho Corporation is a multi-technology company that makes web-based business tools. Zoho was founded in 1990. It was founded by Sridhar Vembu and Tony Thomas.
Zoho Corporation is based in Chennai Tamil Nadu India and has a corporate headquarter outside of Austin in Del Valle, Texas USA. The majority of company stakes are owned by Radhe Vembu and Shridhar Vembu's Sisters own stakes in the company.
From 1996 to 2009 the company was known as adventNet.Inc. AdventNet expanded its business in Japan in 2001.
Zoho came with its CRM in 2005. Zoho released its projects, creators and sheet in 2006. Following Year Zoho came with Zoho docs and Zoho meetings in 2007. Later added invoicing and mail applications reached 1 million users by august this year.
In 2009 the company was renamed Zoho corporation after its online office suite. In 2017 Zoho launched Zoho one and till today Zoha has expanded to 50 applications. Zoho reached more than 50 million customers in January 2020.
Also Read