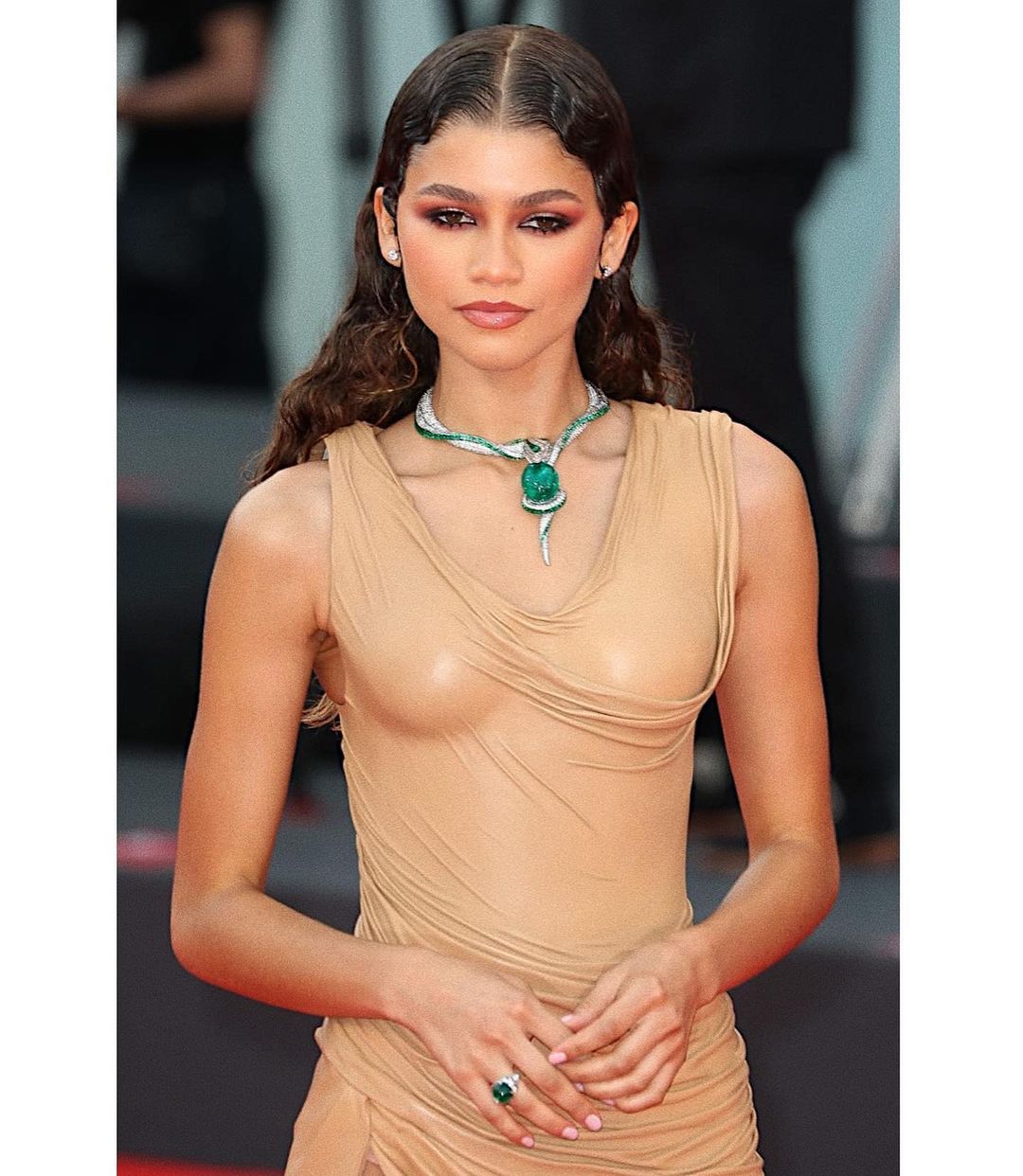 Zendaya Fact #1
Born and Brought up in Oakland, California, Zendaya belonged to Claire Stoermer and Kazembe Ajamu Coleman who are academicians by profession. It's quite amusing to know that Zendaya is the single child of her parents but has five siblings who come from her father's side.
Zendaya's full name is 'Zendaya Maree Stoermer Coleman', which in itself carries a huge cultural and ethnic meaning, predominantly of African and French origin.
Zendaya Fact #2
The name of Zendaya among the millennials and in the fashion world is taken with vigour and aspiration because her voguish personality and fashionista dressing sense has made her the leading and unparalleled 'fashion icon' of the Hollywood industry.
Whether it's the bodycon, off-shoulder, mini, or cocktail dress, Zendaya has the unique ability to pull off any attire and make it the 'modish' fabric of the 21st century.
And, her impeccable knack for fashion can be witnessed, as she is the brand endorser of material girl, beats electronics, and cover girl. In addition, she has also been the runaway model at the decorated and prestigious Paris and New York Fashion Week. She has also featured at distinguished magazine covers consisting of Vogue, InStyle, Glamour, Allure, and many more.
Zendaya Fact #3
The 25 years old actress and model, Zendaya has an eventful past as she graduated from the Oakland School for the Arts and soon found a deep passion for theatrics and was even featured at some of the renowned plays of William Shakespeare As You Like It and Richard III.
The breakthrough in her acting career came at the mere age of 14 when she played the lead role of 'Rocky Blue' in the American sitcom 'Shake It Up' which aired on Disney Channel. Zendaya's performance in the show, which ran for three seasons, was extremely enjoyed by the teenage audience and the success of the show made her an overnight sensation.
Her significant success with the Disney channel made her appearance on numerous occasions for several episodic roles in shows like Good Luck Charlie, PrankStars, and A.N.T Farm.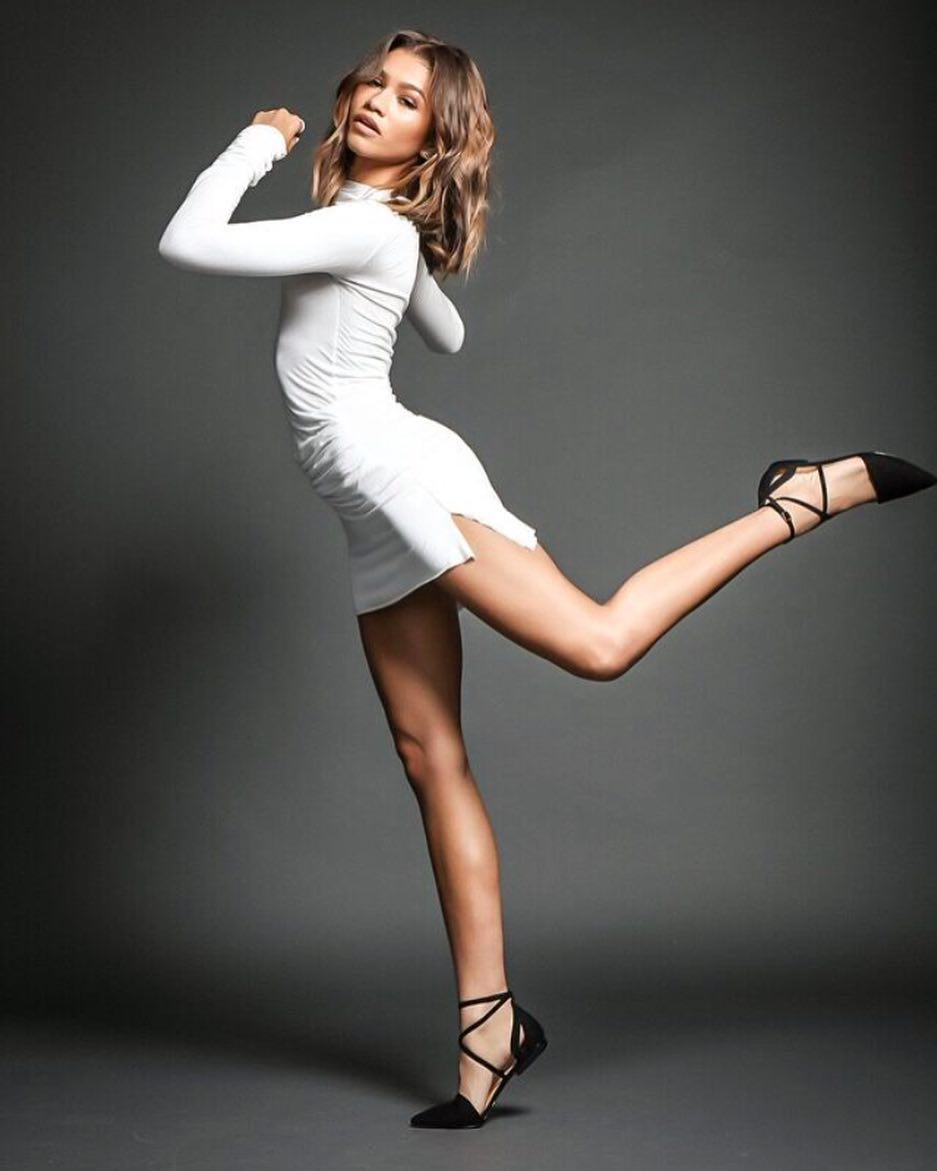 Zendaya Fact #4
Zendaya's rise to prominence came with her iconic, admired, and popular performance of 'MJ' in 2017's one of the highest-grossing films titled Spider-Man: Homecoming, where she was the love interest of Peter Parker a.k.a friendly neighbourhood Spider-Man, played by the dashing and appealing Tom Holland.
Zendaya further reprised her role as 'Michelle Jones-Watson', in the two other Spider-Man movies, titled Spider-Man: Far from Home also starring Tom Holland, Samuel L. Jackson, and Jake Gyllenhaal in the lead roles and Spider-Man: No Way Home composed of an ensemble cast of Tom Holland, Benedict Cumberbatch, Jamie Foxx, Willem Dafoe, Alfred Molina, Andrew Garfield, and Tobey Maguire.
Zendaya's recent movie Spider-Man: No Way Home, has made her one of the 'Most Desirable' celebrities of 2021, as her acting prowess has been immensely appreciated by the critics and MARVEL fans, however, in a short period the movie is on the track to become one of the 'Highest Grossing Film' of the Hollywood. All thanks to Zendaya's animated performance and scintillating looks.
Zendaya Fact #5
Barring Zendaya's flawless acting skills, she is a wonderful human being, which is evident from her several fundraising events at the time of natural calamities and various humanitarian events. Also, in Spider-Man: Homecoming along with her co-stars she initiated a campaign which was titled 'Stomp Out Bullying'.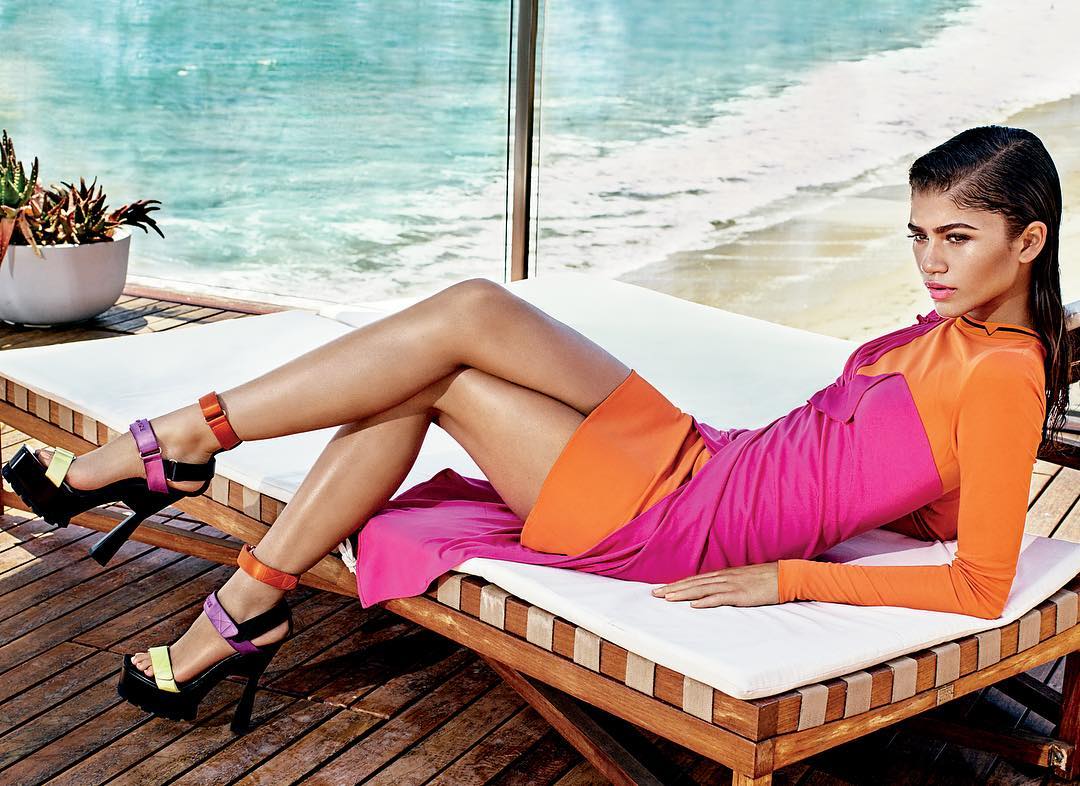 Zendaya Fact #6
Zendaya has also appeared in the epic sci-fi movie 'Dune' where she played the role of 'Chani'; a mysterious lady in Paul's vision. The film also premiered at the 78th Venice International Film Festival, where it was very well received by the critics and much appreciated for its phenomenal cast.
The movie with a budget of $165 million, in return, made the total box-office collection of $393.5 million and was selected by the decorated National Board of Review as one of the 'Best' films of 2021. Moreover, the movie featured a wide and highly notable cast of marvellous actors like Timothée Chalamet, Rebecca Ferguson, Oscar Isaac, Josh Brolin, and Dave Bautista in significant roles.
However, Zendaya's future looks immensely bright as her upcoming projects include further movies in the Spider-Man series and Dune Part Two, set to release in the year 2023.
Must Watch: The Ultimate Photo Collection of Selena Gomez. The charming Disney star and alluring singer exclusive hot photos are gathered to make your day amazing and blissful.
Check Out: 25+ Sizzling Hot Zendaya Photos 2022 (Updated).