Gagan Dev Riar Wiki/Bio
Who is Gagan Dev Riar, the enigmatic actor who breathed life into the character of Abdul Karim Telgi in the gripping web series "Scam 2003: The Telgi Story"? With a career spanning across various facets of the entertainment world, Gagan Dev Riar has emerged as a multifaceted talent, leaving an indelible mark on both the stage and screen.
Gagan Dev Riar is not merely an actor; he is a versatile artist who has conquered the realms of acting, writing, and directing.
With his roots firmly embedded in theater, he has graced the stage in productions such as "Stories in a Song," "Detective 9-2-11," "Baghi Albele," and "Ok Tata Bye Bye." His dedication and talent were acknowledged when he was honored with the prestigious Vinod Doshi Fellowship Award in 2013, a testament to his prowess in the world of young theater professionals.
However, it was his remarkable portrayal of Abdul Karim Telgi in "Scam 2003: The Telgi Story" that catapulted him into the limelight.
The web series meticulously chronicles the infamous Telgi scam, a financial catastrophe that rocked the nation to its core, involving a staggering sum of Rs 30,000 crore. Gagan Dev Riar's performance in the titular role has been nothing short of extraordinary, as he masterfully encapsulates the nuances of Telgi's character.
But the journey to this stellar performance was not without its trials.
Gagan Dev Riar candidly shared the challenges he faced during the making of the series in a revealing interview.
He initially struggled to crack the audition but, in his second attempt, he leveraged his flair for mimicry and even serenaded the casting directors with his singing prowess. Remarkably, these very aspects of his audition found their way into the final script, further embellishing his character's depth.
As we delve deeper into the world of this talented actor, we discover not only his dedication to his craft but also his unwavering love for acting. Gagan Dev Riar's dedication to perfecting the art of nuance in his roles is evident in the accolades he has received for his portrayal of Telgi.
So, what's next for Gagan Dev Riar? Is he ready to conquer the silver screen with his exceptional talent, as he hinted in his interview?
With a promising future ahead and a penchant for taking on challenging roles, the world eagerly awaits to see where Gagan Dev Riar's journey will lead him next.
Gagan Dev Riar Biography
Name: Gagan Dev Riar
Gagan Dev Riar Nickname: Gaggu Bhaiya
Known for: Actor and Theatre Artist. Known for playing the role of Abdul Karim Telgi in "Scam 2003: The Telgi Story"
Gagan Dev Riar Date of Birth: 16 August 1992
Gagan Dev Riar Age: 31 years (as of 2023)
Gagan Dev Riar Height:
According to the search results, Gagan Dev Riar's height is approximately 5 feet 8 inches or 173 centimeters
Gagan Dev Riar Weight:
According to the available information, Gagan Dev Riar's weight is approximately 68 kg or 149 lbs.
However, it's worth noting that Gagan Dev Nair underwent a remarkable transformation for his role in the web series "Scam 2003: The Telgi Story," where he gained over 18-20 kgs of weight.
Gagan Dev Riar Hair Color: Black
Gagan Dev Riar Eye Color: Black or Dark Brown
Gagan Dev Riar Zodiac Sign/Star Sign: Leo
Gagan Dev Riar Place of Birth: Pathankot, Punjab, India
Gagan Dev Riar Currently Living: Mumbai, Maharashtra
Known Languages: Hindi, Punjabi, and English
Gagan Dev Riar Religion: Hinduism
Gagan Dev Riar Net Worth:
Gagan Dev Riar's net worth has been a topic of interest, and as of 2022/2023, it's estimated to be around $3 million (approximately INR 22 crore).
However, another estimate as of August 2023 suggests Gagan Dev Riar net worth might fall in the range of INR 1-2 crores (approximately $135,000-$270,000).
He's managed to accumulate his wealth through a diverse range of sources, including his career as an actor, his presence in the media, and his contributions as a theater artist. Gagan Dev Riar and his family reside in a splendid flat in Mumbai, enjoying a contented life.
In summary, Gagan Dev Riar boasts a substantial net worth, firmly situating him in the million-dollar bracket, all thanks to his endeavors in the entertainment industry.
Gagan Dev Riar Marriage: Unmarried
Gagan Dev Riar Children: 0
Interesting Facts about Gagan Dev Riar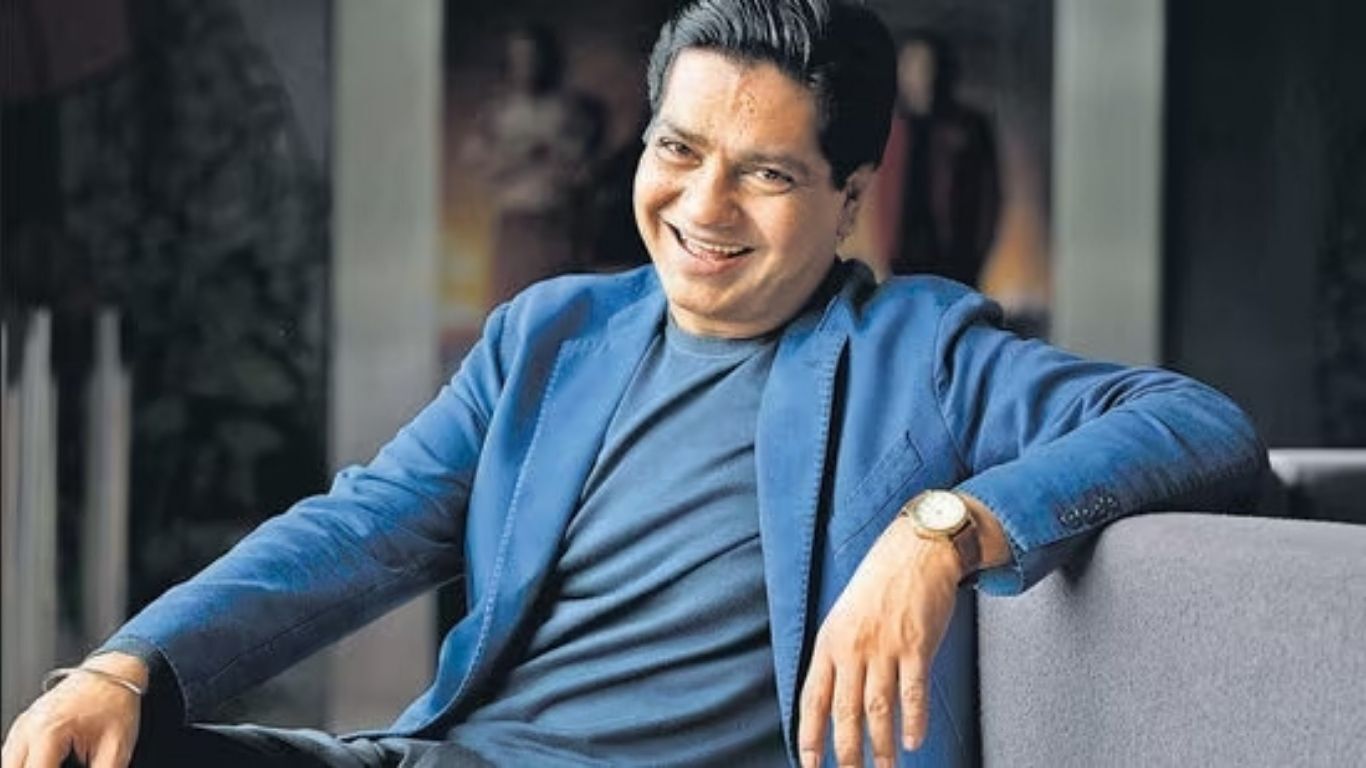 Passion Turned Profession: Gagan Dev Riar, known for his exceptional talents on both stage and screen, transformed his childhood passion into a thriving career. With over 15 years in the entertainment industry, he's left an indelible mark.
A Notable Discovery: Gagan Dev Riar's journey to stardom took a significant leap when filmmaker Hansal Mehta discovered his talent. This discovery was made through his work in Mira Nair's "A Suitable Boy," setting the stage for his promising career.
The Weighty Transformation: In the web series "Scam 2003: The Telgi Story," Gagan Dev Riar's dedication knew no bounds. He went the extra mile by gaining a staggering 18-20 kgs in weight for his role, underlining his commitment to authenticity.
Vinod Doshi Fellowship Award: In 2013, Gagan Dev Riar's talent was acknowledged with the prestigious Vinod Doshi Fellowship Award, a testament to his prowess as a young theater professional.
Admiration for Fellow Actors: Gagan Dev Riar is not just an actor; he's a fan of the craft. He holds actors like Manoj Bajpayee, Ashutosh Rana, Ranvir Shorey, Sushant Singh Rajput, and Bhumi Pednekar in high regard, drawing inspiration from their work.
Challenges and Artistic Flair: He candidly discussed the challenges of working on "Scam 2003: The Telgi Story" in an interview. Remarkably, his second audition showcased his artistic flair, with mimicry and singing, elements that were later incorporated into his character.
Missed Opportunities: In an intriguing revelation, Gagan Dev Riar disclosed that he was initially chosen to play Sitaraman in the acclaimed web series 'Scam 1992: The Harshad Mehta Story' (2020). However, due to scheduling conflicts, he couldn't take the role, eventually going to Jamini Pathak.
Theatrical Talents: His theatrical pursuits are equally captivating. From acting and music composition in 'Ek Punjab Ye Bhi' (2015) to 'Dhat Pagli' (2016), his versatility shines through.
Shakespearean Influence: In 2016, he mesmerized audiences with 'Bade Miyan Deewaane,' a theatrical gem based on Shaukat Thanvi's Urdu novel 'Budhbhas.' His acting prowess also graced 'Renovation' (2017) and 'Piya Behrupiya,' a theatrical adaptation of Shakespeare's work.
Yatri's Stalwart: Gagan Dev Riar has been an integral part of Om Katare's esteemed theater group, Yatri, for nine years, cementing his place in the theater world.
Silver Screen Moments: In 2019, he shared the screen with Sushant Singh Rajput in "Sonchiriya," playing the character of Khalifa, demonstrating his proficiency in both theater and film.
BBC TV Miniseries: His talent transcends borders, as he played the role of Pran Kapoor in the BBC TV drama miniseries 'A Suitable Boy,' starring alongside Tabu.
Gagan Dev Riar Movies and Tv Shows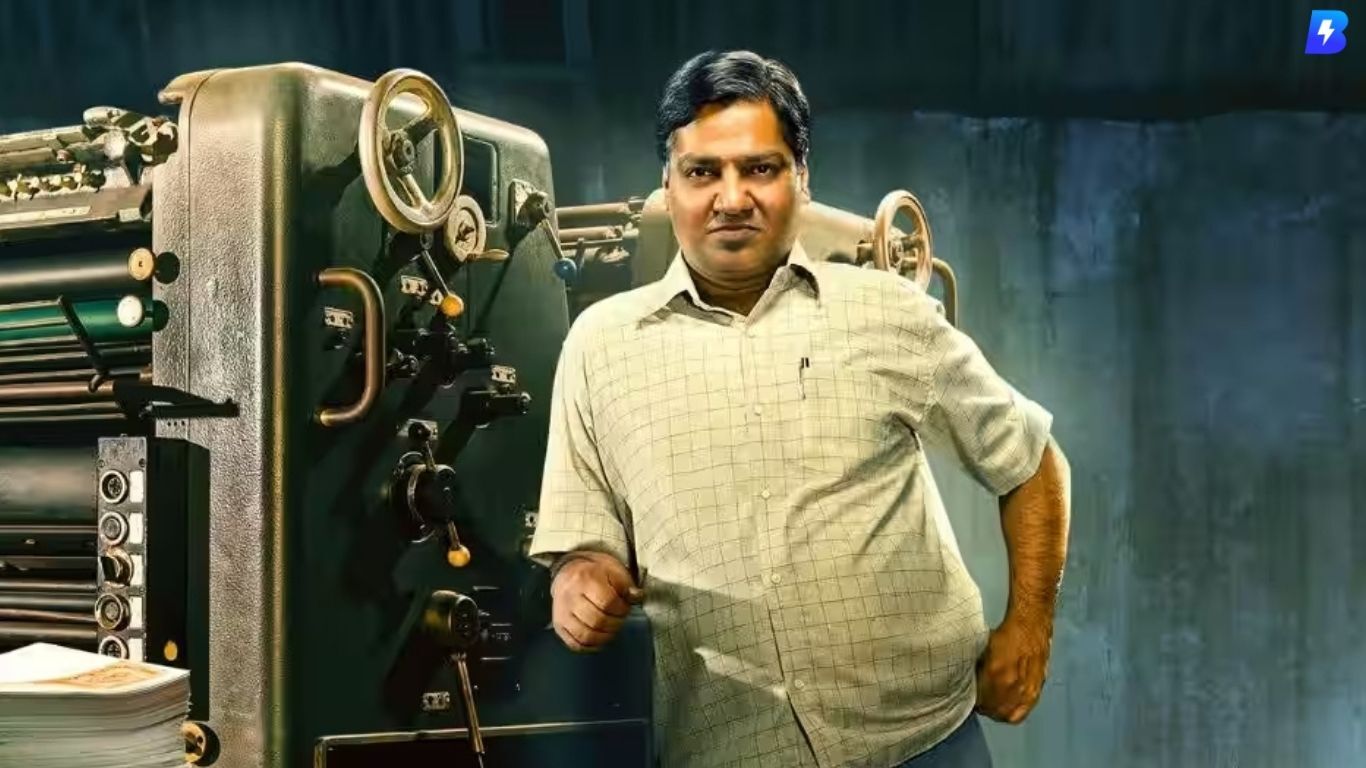 | | |
| --- | --- |
| Movies | Year |
| Sonchiriya | 2019 |
| A Suitable Boy | 2020 |
| Tv Shows | Year |
| Not Fit | 2015-16 |
| One on One | 2021 |
| Web Series | Year |
| Scam 2003: The Telgi Story | 2023 |
| Theatrical Productions | |
| Stories in a Song | |
| Detective 9-2-11 | |
| Baghi Albele | |
| Ok Tata Bye Bye | |
| Dhat Pagli | |
| Bade Miyan Deewaane | |
| Renovation | |
| Piya Behrupiya | |
| Ishq Aaha | |
| Phir Se Shadi | |
| Parey | |
| Monsoon Wedding (musical version) | |
Gagan Dev Riar Family
Gagan Dev Riar Father Name: Devinder Singh Riar
Gagan Dev Riar Mother Name: Raj Kanwal Riar
Gagan Dev Riar Brother: Karan Riar
Gagan Dev Riar Sister: Sonika Riar
Gagan Dev Riar Social Media Profiles
Gagan Dev Riar Instagram Channel: @gagandevriar
Gagan Dev Riar Educational Qualifications
Not Known
ALSO READ: Taj Divided by Blood Review