About Kristen Kurnik
Kristen Kurnik is a coming of age American actress, known for her enthralling beauty and mesmeric looks. Kurnik acting potential is unparalleled as her riveting personality, because in a short span she has featured in hit movies and Tv series.
Kurnik's first assignment in a short-acting role was, when she played the role of 'Ainsley's Girl' in D. J. Caruso's directed action movie XXX: Return of Xander Cage which starred Vin Diesel, Deepika Padukone, Donnie Yen, and Nina Dobrev in the lead roles.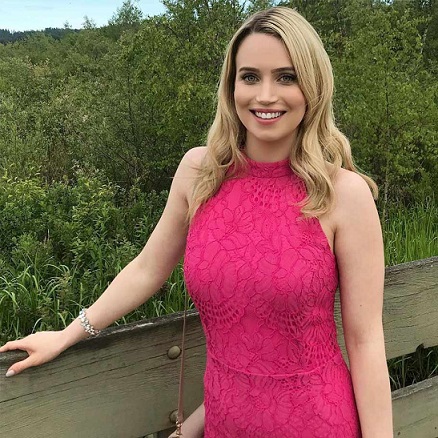 She has also starred in critically acclaimed political thriller TV drama titled Designated Survivor and Tv released movie Christmas With a View, where she played the supporting role of Bonnie.
Biography of Kristen Kurnik
Name: Kristen Kurnik
Profession: Actress
Height of Kristen Kurnik: 173 cm, 1.73 m, 5'ft 8″in
Net Worth: $100-300K (approx.)
Nationality: American
Interesting Facts about Kristen Kurnik
1. Kurnik has completed her high school education, but was always passionate for a career in acting.
2. Kurnik after her high school decided to become a full time actress and learned dancing and singing, to further increase her chances as a mainstream Hollywood actor.
Movies and Television Show of Kristen Kurnik
| | |
| --- | --- |
| Movies | Year |
| Magical Christmas Ornaments (Tv Movie) | 2017 |
| XXX: Return of Xander Cage | 2017 |
| Christmas with a View (Tv Movie) | 2018 |
| Diversity Hire (Short Movie) | 2019 |
| Christmas on Wheels (Tv Movie) | 2020 |
| Television Show | |
| Designated Survivor | 2019 |
Family of Kristen Kurnik
Mother: Cathy Kurnik Mills
Siblings: Brendan Kurnik and Katelyn Kurnik
Social Media Profile of Kristen Kurnik
Instagram: @kristenkurnik
Education/Qualification of Kristen Kurnik
School: Eric Hamber High School
College: Simon Fraser University
Educational Qualification: Bachelor of Fine Arts in Theatre
Must See: The gorgeous and scintillating pictures of Kristen Kurnik, which have been gathered after tedious hours of hard work and compiled in our Ultimate Photo Collection of Kristen Kurnik, which we believe will surely leave you in awe.