Biography of LeBron James
Famous Basketball player LeBron James is also known as King James in the world of Basketball. He stands 6'9" known for shooting basketball and is currently playing for American Professional Basked Ball Team "Los Angeles Laker". He is widely considered among the greatest players in the National Basketball Association. To know more read the complete biography of LeBron James.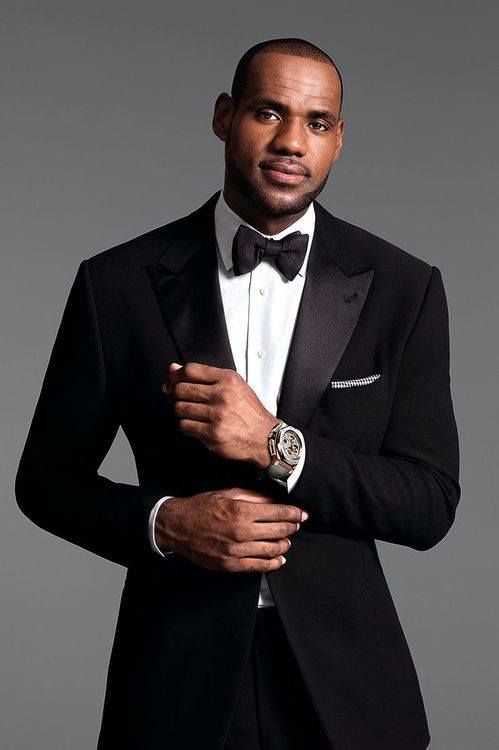 About LeBron James
Full Name: LeBron RaymonJames
Nicknames: LBJ. King James
Profession: Professional Basketball Player
Date of Birth: 30/12/1984
Hometown: Akron, Ohio, USA
Zodiac Sign: Capricorn
Nationality: American
Education Qualification– Not known
Religion: Roman Catholicism
Food Habit: Non-Vegetarian
Hobbies: Football, Basketball and Watching Movies
Love Affairs of LeBron James before Marriage:-
Adrienne Bailon (2003-2004)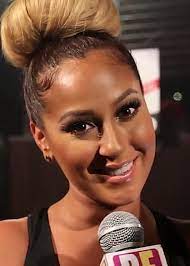 Meagan Good (2004)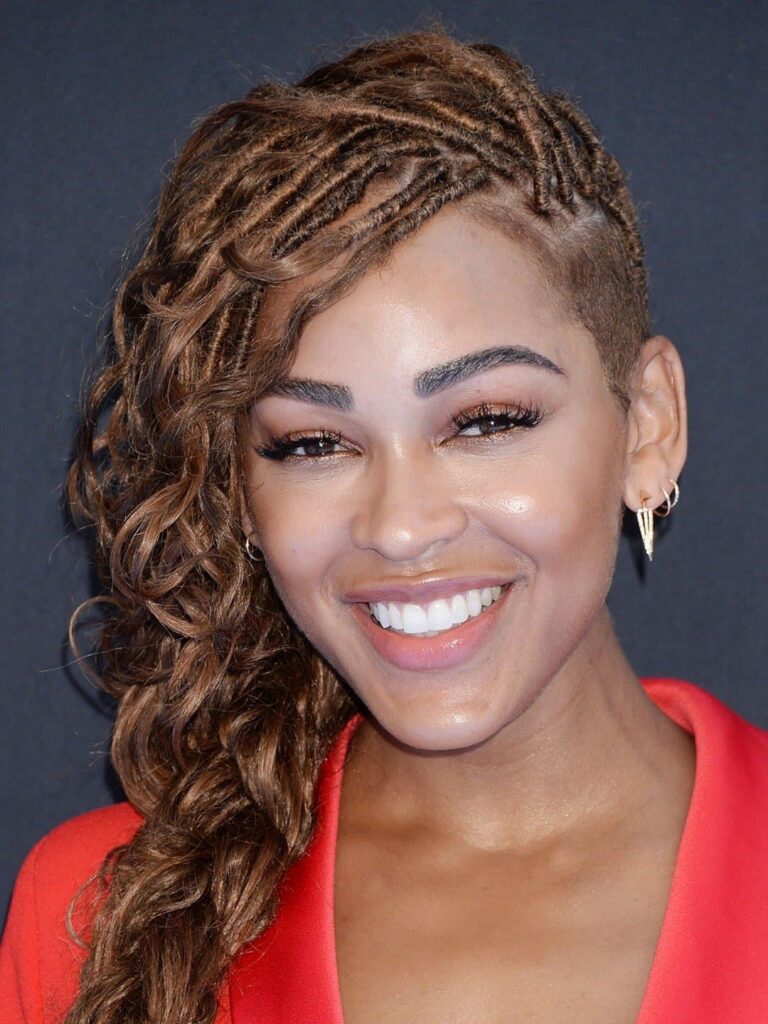 Amber Rose (2010)
Carmen Ortega (2012)
Savannah Brinson now married to Lebron James
Martial status: Lebron James married to Savannah Brinson ( September 14, 2013)
Children's of LeBron James:
LeBron James Jr (Born 2004),
Bryce Maximus James (born 2007)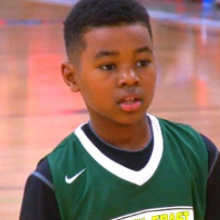 Daughter: Zhuri James (Born 2014)
Father: Anthony McClelland
Mother: Gloria Marie James
Favourite Food: Turkey, Cereal, Shrimp
Favourite Actresses of LeBron:
Jennifer Lawrence
Jennifer Aniston
Favourite Rappers: Jay-Z
Drake (Favourite Rapper of Lebron James)
Favourite Colour: Blue
Favourite Basketball Players of LeBron James:
Michael Jordan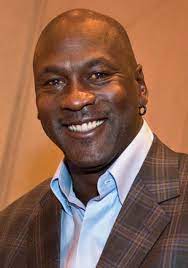 Allen Iverson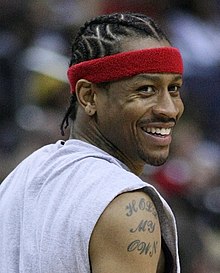 Favourite Teammates:
Dwyane Wade
Anderson Varejao
Favourite Football Club: FC Liverpool
Favourite Music: Hip-hop / Rap
Favourite Quote: Man In the Arena
Debut: International – 2004
NBA – 2003
Jersey Number of LeBron James:
#6 (USA)
#23 (Cleveland Cavaliers)
#6 (Miami Heat)
NBA Teams: Cleveland Cavaliers (2003-2010)
Miami Heat (2010-2014)
Current Team: Cleveland Cavaliers
Trainer: Mike Manias
Position: Shooting Guard and Shotting Forward
James also broke Kobe Bryant's record and LeBron became one of the youngest players to score 15000 points in 2009-2010.
James is NBA's most valuable player.
Awards, Honour and Achievements of LeBron James
Three times Ohio Mr Basketball (2001– 2003)
McDonald's All-American Game MVP (2003)
Naismith Prep Player of the Year (2003)
Two times Mr Basketball USA (2002, 2003)
NBA Rookie of the Year (2004)
Two times All-NBA Second Team (2005, 2007)
NBA scoring champion (2008)
Four times NBA Most Valuable Player (2009, 2010, 2012, 2013)
Five times NBA All-Defensive First Team (2009–2013)
NBA All-Defensive Second Team (2014)
Two times Sports Illustrated Sportsperson of the Year (2012, 2016)
Two times AP Athlete of the Year (2013, 2016)
Three times NBA Finals MVP (2012, 2013, 2016)
Three times NBA champion (2012, 2013, 2016)
J. Walter Kennedy Citizenship Award (2017)
Twelve times All-NBA First Team (2006, 2008–2018)
Three times NBA All-Star Game MVP (2006, 2008, 2018)
Fourteen times NBA All-Star (2005–2018)
Unknown Yet Interesting Facts about LeBron James
LeBron used to bunk classes during his school days due to her mother Gloria James' misconduct as she spent 7 days in prison and was charged for committing trivial crimes like trespassing and conducting disorderly.
LeBron James's favourite school subject was art.
LeBron James was enrolled in the basketball team when he was in school at St. Vincent-St. Mary High School.
Once LeBron James was in the senior year of his school and he was gifted a Hummer by his mother as his 18th Birthday Gift.
LeBron James was the first player to be picked by the Cleaveland Cavaliers in the 2003 NBA.
During the 2003-04 season, James became the first member of the Cleveland Cavaliers and was the youngest player at that time. LeBron was 20 years old. He was awarded the "Rookie of the Year award".
Just like other sports players, LeBron James was seen on the cover page of the Famous Magazine "Vogue".
In spite of being passionate about his hometown, James likes to cheer for Baseball Team Newyork Yankees rather than Cleaveland Indians.
LeBron has a very fast friendship with Jay Z. They are often seen together taking the Snap and captioning their snaps on their social media handle "La Familia". Their friendship drew the attention of the media many times.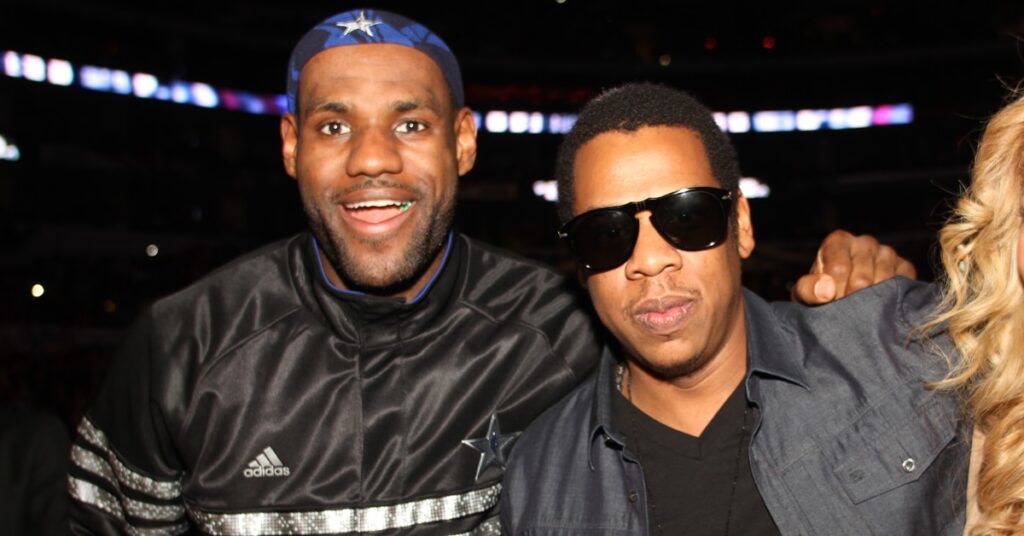 Apart from playing Basket Ball Professionally LeBron is also an investor and he used to hold a very little stake in Beat Electronics which was later sold to Apple, Inc for $ 3 Million Dollars in June 2014 as reported making him around $ 30 Million in cash and stocks.
In the 2008 US Election, James donated approximately $20,000 to a committee to elect Democratic presidential nominee Barack Obama.
In 2014 LeBron James was named the World's Most Powerful Athlete by famous renowned Magazines Forbes.
Just like in 2008, LeBron James donated $20,000 to elect Barack Obama for the presidential election. In the same way, Lebron endorsed Hillary Clinton for the presential election held in November 2016.
In 2017 LeBron James earned his name as 100 most Influential people by the famous magazine TIME.
LeBron James run his own charity foundation named "LeBron James Family Foundation" donated nearly $ 2.5 Million to the Smithsonian National Museum to back up an exhibit of Muhammad Ali.
LeBron is an avid sports car lover. He has various Sports Cars & Hyper Car worth millions of dollars in his garage. Some of them are Ferrari, Impala, Lamborgini Aventador, Hummer, Mercedes Benz S-63 and many more.
LeBron James has a 9350 Square Foot East facing Coast Style mansion in Brentwood, Los Angeles worth about $21 Million.
LeBron James has an estimated net worth of $300 Million.
LeBron is influenced by Famous basketball players like Michel Jordon and Allen Iverson.
Controversies of LeBron James
Once James called Donal Trump "A Bum" after the president revoke a white house invitation to Stephen Curry.
Social Media presence of LeBron James
Instagram:kingjames
Twitter:LeBron James
Facebook: LeBron James
Youtube: L.James