What if you came to know that the most important day of your life (15th September) is shared with the most famous celebrity in the world, wouldn't it be a perfect birthday present for you.
So, no need to stress out anymore, just take out your party poppers and wear your birthday caps as Biographia brings you the list of the popular celebrities who have their birthday on 15th September.
Be relaxed and scroll the list if you don't want to feel left out of the Birthday jingles by these famous stars….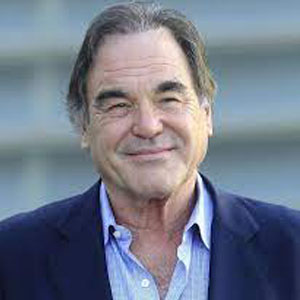 Oliver Stone
William Oliver Stone is an esteemed director and producer known for outstanding directorial works such as Platoon, Born on the Fourth of July, Heaven & Earth, The Doors and Snowden.
Oliver's direction and writing have led him to achieve the Academy Award for Best Adapted Screenplay, Best Director and Best Picture. His films mostly encircle political issues, which have made him a controversial figure in filmmaking.
Tom Hardy
Edward Thomas Hardy a.k.a Tom Hardy is a trained English actor and producer. Hardy's debut movie was Black Hawk Down for which he gained mass recognition. 

He has featured in films like Star Trek: Nemesis, Warrior, The Revenant,  Mad Max: Fury Road and  Inception. Tom's breakthrough movies were The Dark Knight Rises and Venom. He is also the recipient of the renowned BAFTA Rising Star Award
Tommy Jee jones
Tommy Lee Jones is an American actor and director known for his notable works in movies such as Men in Black, No Country for Old Men, In the Valley of Elah and Ad Astra.
His directorial works includeThe Three Burials of Melquiades Estrada and The Homesman. For his role in The Fugitive, he won the Academy Award for Best Supporting Actor.
Hazel Crowney
Hazel Crowney is also known as Hazel Croney is a model and actress. Her entry into Bollywood was through an item song Leke Pehla Pehla Pyaar.
She has also featured in various ad campaigns of Pond's, Nokia, and Samsung. Her other movies include  MP3: Mera Pehla Pehla Pyaar, U, Me Aur Hum with Ajay Devgn and Kajol, and Ghost.