Is your birthday on September 20th?
Know the famous celebrities whose birthday also comes on September 20th
Mahesh Bhatt
Mahesh Bhatt is an Indian film screenwriter,director and producer, and better known for his work in Hindi Cinema. He is the father of famous actress Alia Bhatt. His directorial works include Daddy with Anupam Kher and Pooja Bhatt, Dushman with Kajol, Aashiana, Nazar, Murder 3, Love Games, and Sadak 2 with Sanjay Dutt .
His famous web series Yours Truly was released on Zee5 platform in 2019. He also directed television shows Swaabhimaan,A Mouthful of Sky, Kabhie Kabhie, and Tu Aashiqui .
Roshni Walia
Roshni Walia is an Indian TV actress known for her notable roles in various TV series like Jiyana in Main Lakshmi Tere Aangan Ki, Maharani Ajabde in Bharat Ka Veer Putra – Maharana Pratap and Tara Mane in Tara From Satara.
She has also played a supporting actor role in the film Firangi starring Kapil Sharma and Ishita Dutta in the lead roles.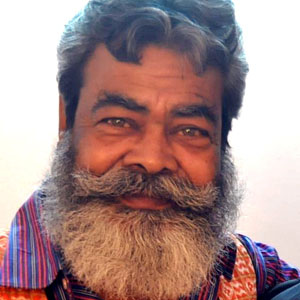 Anupam Shyam
Anupam Shyam is known for his portrayal of negative characters in numerous films and TV serials. His most popular TV role was Thakur Sajjan Singh in  Mann Kee Awaaz Pratigya.
He has also featured in various movies as a supporting cast member including, Satya with Manoj Bajpayee and Urmila Matondkar in lead roles, Slumdog Millionaire, Shakti: The Power and Munna Michael with Tiger Shroff and Niddhi Agerwal in the main roles.
Kristen Johnston
Kristen Johnston is an American actress, and known for her popular roles in films like The Debt, Backfire!, Swiped, The Wedding Year, and Small Town Wisconsin. She also featured in Television shows like London Suite, The Exes, Getting On, Mom and Amphibia.
She has won many awards including Golden Globe Award, Screen Actors Guild Awards, Primetime Emmy Award and Drama Desk Award, 
George R R Martin
George R R Martin is an American novelist, short story writer, television producer, and screenwriter. He is the author of the epic fantasy novel A Song of Ice And Fire which was later adopted by HBO production to make the most popular TV series of all time, titling Game of Thrones which stars Emilia Clarke, Kit Harington, Sophie Turner, Maisie Williams and Peter Dinklage in the lead roles.
He has won many awards including Locus Award for Best Author Collection for A Song for Lya and Other Stories, and Premio Ignotus for Best Foreign Novel for A Clash Of Kings.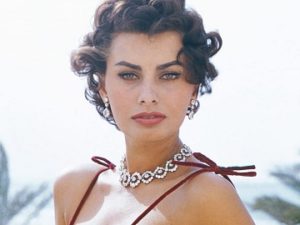 Sophia Loren
Sophia Loren is an Italian actress, known for her notable roles in various films Owner of the Vapor, We Find Ourselves in the Gallery, The Anatomy of Love, 2019, After the Fall of New York, and The Life Ahead. 
She won the Venice Film Festival Award, David di Donatello Award, Alliance of Women Film Journalists Award, and Capri Hollywood International Film Festival.
Other Famous Birthdays of Celebrities On 20th September
Gary Cole
Asia Argento
Pranati Rai Prakash