Alanna Panday Biography
Name: Alanna Panday.
Nickname: Alanni.
Date of Birth: 16 August 1995, Mumbai, Maharashtra, India.
Alanna Panday's Age: 25 Years(as of 2021).
Known As: Social Media Celebrity, Youtuber, being the nephew of the Bollywood Actor Chunky Panday, and cousin of the Bollywood Actress Ananya Panday.
Height: 1.68 m (5 ft 6 in / 168 cm).
Body Measurements of Alanna Panday: 32-27-33.
Weight: 50 Kg (110 lbs).
Eye Colour: Black.
Skin Colour: Brown.
Hair Colour: Light Brown.
Shoe Size(US): 6
Zodiac Sign of Alanna Panday: Leo.
Known Languages: English & Hindi.
Education Qualification: Graduation in Fashion Management, London.
Religion: Hinduism.
Profession: Social Media Celebrity, Model & Youtuber.
Citizenship: Indian.
Hometown: Mumbai, Maharashtra, India.
Currently Living: LA, USA.
Net Worth of Alanna Panday: 01-05 Crores (Rumored).
Marital Status: Unmarried.
Boyfriend(s) of Alanna Panday: Yudhishthir Jaising (Rumored)
(Also known as Yudi Jaising, is a son of fashion designer Monisha Jaising, Yudi & Alanna were together from 2013-2020)
Ivor McCray V (Current).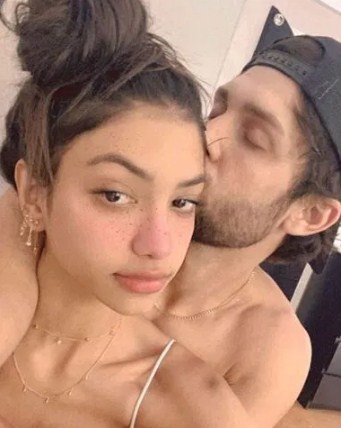 Hobbie(s): Sleeping & Travelling
(In the rapid-fire game with Peacock Magazine, she confirmed that she loves to sleep).
Favourite Film(s)/Web Series(s): Stranger Things.
Contact Details: alannapanday8@gmail.com (according to her Twitter account).
Social Media Profiles: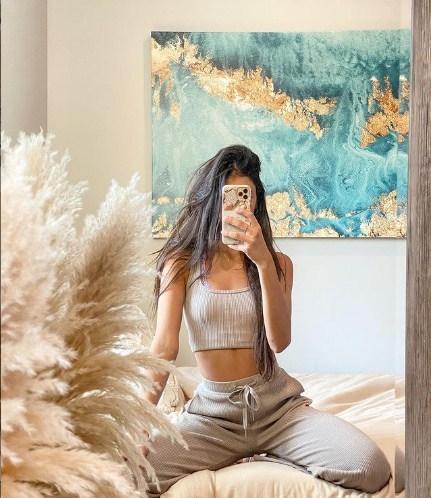 Twitter: @AlannaPanday_
Instagram: alannapanday
Facebook: www.facebook.com/AlannaPanday
TikTok: @alanna.panday
Educational Qualification of Alanna Panday
Oberoi International School Mumbai (Mumbai, India).
London College of Fashion (London, UK).
Family
Parents: Father: Aloke Sharad Panday
(Also known as Chikki Panday, he is an Indian businessman, also worked as a member of the Indian government's Ministry of Steel and co-founder of 'Akshara Foundation of Arts & Learning' which works towards providing education to underprivileged children).
Mother: Deanne Panday
(Renowned author & Fitness expert).
Siblings: Ahaan Panday (Younger Brother)
(Upcoming Bollywood Actor, Social Media Celebrity & Model).
Uncle: Chunky Panday (Actor in Bollywood),
Aunt: Bhavana Panday (Costume designer and a social media celebrity).
Cousins: Ananya Panday (Bollywood Actress)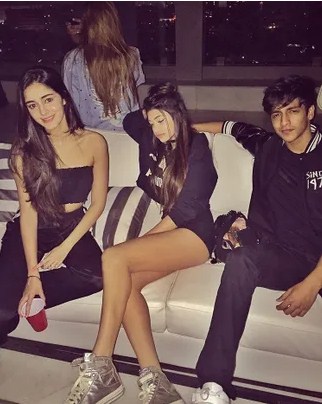 Rysa Panday(Internet celebrity).
Interesting Facts about Alanna Panday
1): She is good friends with Shah Rukh Khan's daughter Suhana Khan.
2): Alanna has worked as a model with a brand named: KOOVS.com.
3): She runs a YouTube channel named "Alanna&Ivor" with her current boyfriend Ivor McCray V, wherein she shares Beauty & Fashion tips and travel vlogs.
4): She is one of Manish Malhotra's brand ambassadors.
5): She is on the Peacock magazine cover page with Aaliyah Kashyap and brother Ahaan Panday.
6): She is a fashion enthusiast & fitness freak.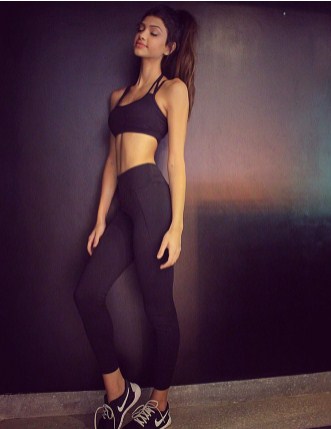 7): Alanna has Collaborated with several fashion brands such as Ana Louisiana, Lounge Apparel, Fashion Nova, Dior, Gooseberry Intimates, Benefit India and Fila India.
FAQs Related to Alanna Panday
1): Does Alanna Panday smoke?
Answer: No.
2): Does Alanna Panday drink alcohol?
Answer: Yes.
3): Does Alanna Panday go to the gym?
Answer: Yes.