Early Life of Srinidhi Shetty and Education:-
Srinidhi Shetty is an Indian actress, model and beauty pageant titleholder. She was crowned as Miss Diva Supranational in 2016 represented India and won the title. She works mainly in Kannada and Tamil Films.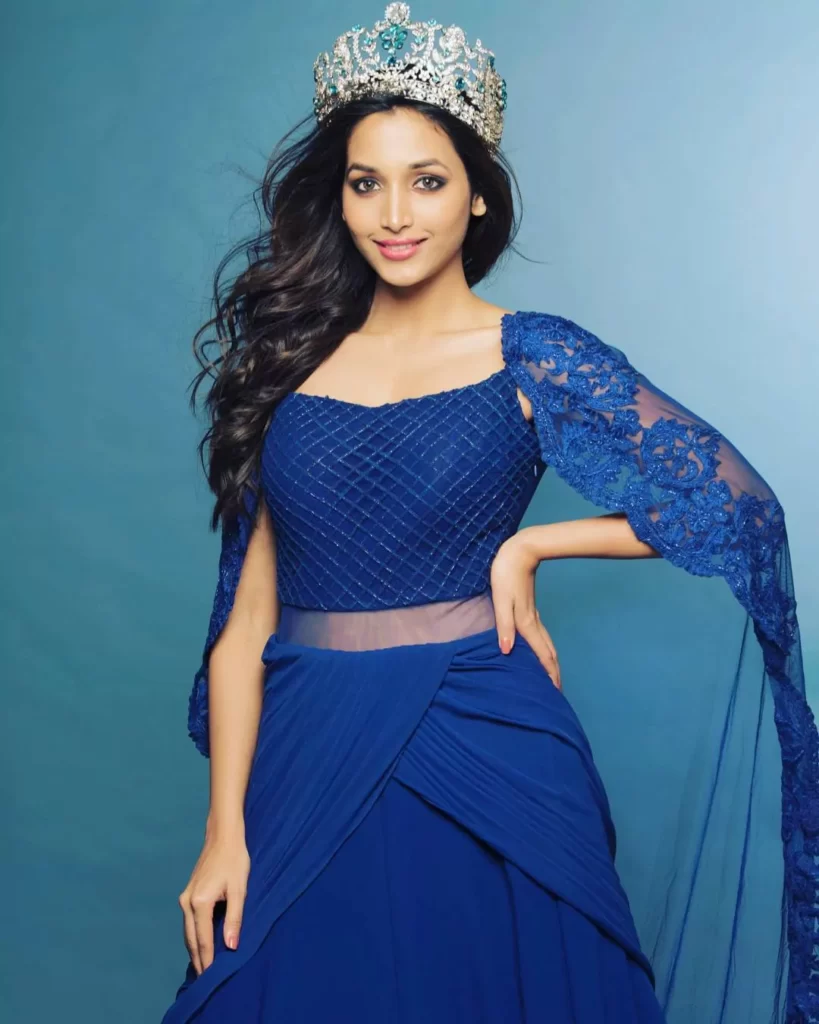 Srinidhi Shetty was born on 21st October 1992. She was born in Tulu speaking family in Karnataka state. Srinidhi did her schooling at Shri Narayana Guru English Medium School. For further education, she pursued an engineering course and earned herself an Engineering degree from Jain University, Banglore and she graduated with distinction.
Career of Srinidhi Shetty's first steps towards Beauty Pagent Titleholder
Srinidhi competed in the Clean and Clear sponsored fresh face contest where Srinidhi earned her place among the top five finalists. Later Srinidhi also participated in Manappuram Miss Queen of India where she was 1st runner up. She was working as a model while employed at an IT Company Accenture.
In 2016 Srinidhi participated in 2016, she participated in the 2016 Miss Diva Pageant and she was selected as a finalist and won the Miss Supranational 2016. She was crowned by Stephania Stegman of Paraguay.
From earning name in Fashion Industry to entering into Kannada and Tamil Films.
Life-Changing moments for Srinidhi when she was offered to act in films. Her first debut in the thriller film K.G.F: Chapter 1 in 2018 directed by Prashanth Neel. Later was also seen in the film sequel K.G.F: Chapter 2. In 2019 Srinidhi was seen in a Tamil action thriller film Cobra.
Awards and other Achievements
In the year 2019 Srinidhi was nominated for 8th SIIMA Awards for best female debut. Later was also nominated for best female debut at the 66th Filmfare awards.
Unknown Interesting Facts about Srinidhi Shetty:-
In her childhood, Srinidhi uses to actively participate in extracurricular activities like dance, sports, volleyball, throwball, swimming, etc.
The mother of Srinidhi died from illness when Srinidhi was in 10th Standard.
As we have earlier mentioned in the headline that Srinidhi Shetty is a brain with beauty. We would like to add some points to this sentence that she was a very bright student and she got 93.5% and also when pursuing engineering she got an aggregate of 85% in her engineering degree.
Apart from working in an IT Company Srinidhi Shetty used to do various modeling assignments. She decided to participate in the Miss Diva audition in 2015 but was unable to do it as she fractured her toe and later was advised by doctors to take a rest for months.
Srinidhi Shetty was criticized for her accent during her modeling struggle days.
Srinidhi Shetty is also known as the smiling queen of Karnataka.
Srinidhi maintains her diet and her svelte figure by starting her day by drinking 2-3 glasses of hot water in the morning followed by some boiled eggs and fruits. Coming to the lunch menu for Srinidhi is not like average women in India. She likes to eat grilled veggies, legumes followed by green salads. When is dinner time Srinidhi skips rice and eats dal roti along with any seasonal green veggies instead that is the ideal Indian balanced diet.
Srinidhi Shetty loves to watch romantic movies and listen to Hindi songs.
Srinidhi Shetty has a massive fan following on her Instagram handle.
Srinidhi Shetty has a strong faith in GOD.
Do Checkout our Twitter Handle for more exciting updates and don't forget to like, share and comment on our posts.
OMG Never Seen Hot Bikini Photos of Anukreethy Vas left fans Awestruck (Miss Tamil Nadu 2018 and Miss India 2018)