Readout our latest post on: Shree Saini Miss World 2021 First Runner up. We all know that Shree Saini was the first runner-up in Miss World 2021 which was held in March 2022 and it was the 70th edition of the Miss World Pageant. It was held at Puerto Rico.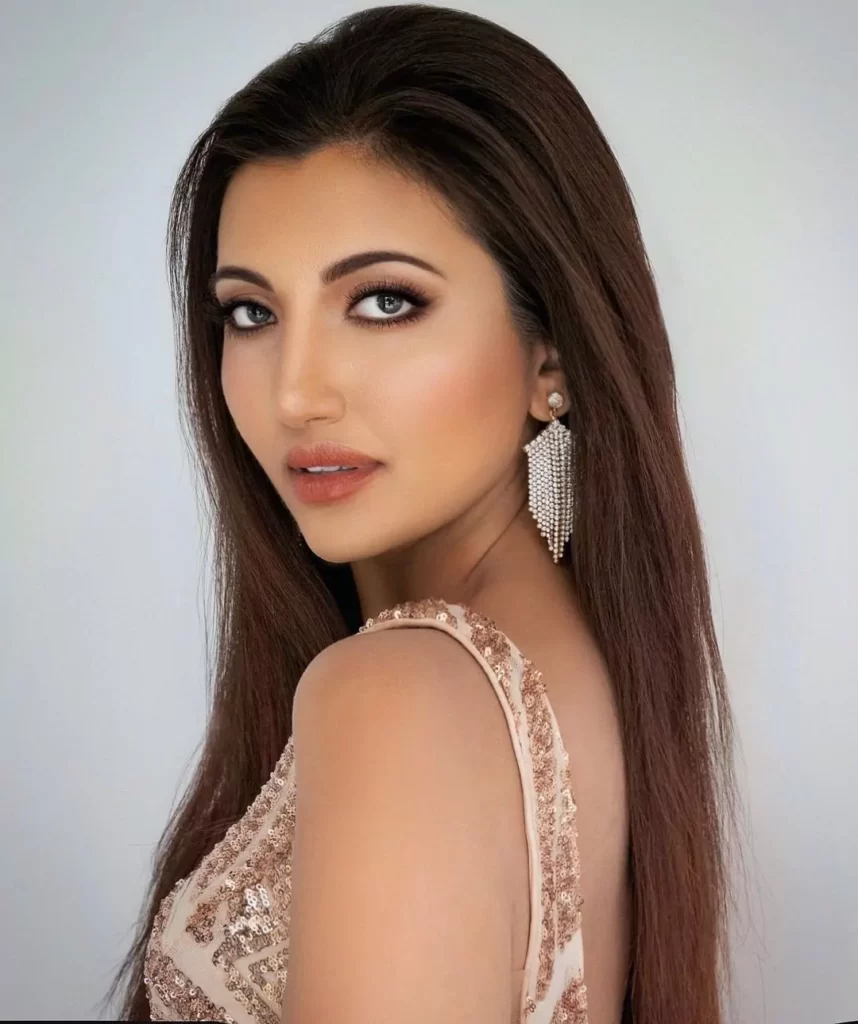 Miss World 2021 First Runner up Shree Saini Early Life:
Shree Saini is an Indian American beauty pageant titleholder. Talking about her early life she was born on January 6, 1996. She is from Punjab, India, and is living in the United States since the age of 5. Her nationality is American. She pursues her college degree from the University of Washington. She was raised in Moses Lake, Washington.
Life was not easy for Shree Saini as she was not healthy by birth. Saini was diagnosed with a rare heart condition where the heart used to beat 20 beats per minute and sometimes she had a complete heart block. She undergo open-heart surgery and a pacemaker was inserted inside her to make her heart function well.
In an interview with Saini, she revealed that " I was 12 and had a complete heart block and was rushed into surgery to recieve a pacemaker. "It was a scary time", I did not know why I was going through all this while all my peers were active. I was the one being singled out and taken out of school sports and dance and it was a very dark period".
The doctors told her parents that she could never dance again but Shree Saini was so passionate that she never gave up and followed her dream. She practiced extra hours for a couple of years so that she can fulfill her passion for dance and walk a ramp one day.
A low heartbeat was not enough in Shree Saini's life but somehow she crossed that barrier in her life as she moved ahead and was doing good in her life. She was met with an accident that caused her a lot of facial burns. Her facial Burns were so painful that she was afraid to cry because she knew that tears coming out of her eye can lead to even more burns and can make her situation worse.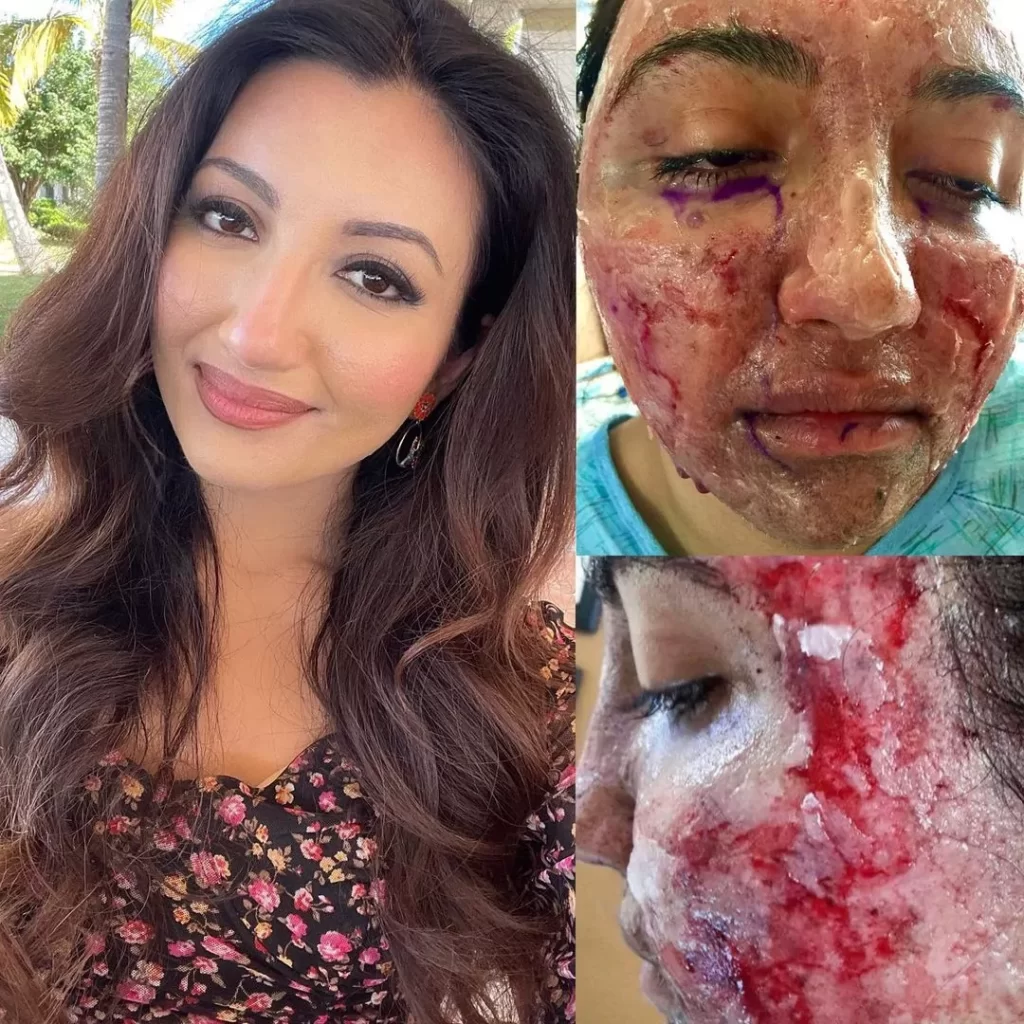 A Glimpse at Shree Saini Miss World 2021 First Runner up
After dealing with a low heartbeat and a fatal car accident that causes her to suffer partial burns on the face. She never gave up. She undergraduate from the University of Washington. She continued learning dance and she is a trained ballerina and got to learn dance at Joffrey Ballet one of the dance companies and training institutions.
Apart from learning dance, she fulfilled her dream of being a model. She was listed as both a resident of Seattle and Ellenburg, Washington. She won the Miss Washington 2020.
In 2020 She was a recipient of a world peace messenger from Passion Vista. On October 2nd, 2021 Shree Saini won the Miss World America 2021 which open the door for her to participate and compete in Miss World 2021 in Puerto Rico. In the same year, Shree Saini was chosen as the beauty with the purpose.
In one of the interviews in the press conference, Shree Saini revealed how her parents have helped her a lot from her childhood facing heart problems to Car crashes and were constantly told to choose resilience no matter what life throws at you.
Social Welfare Activities by Shree Saini Miss World 2021 First Runner up
Shree Saini started an NGO after she saw that her mother went ill and she already had witnessed enough pain at that time she decided to start an NGO to help people, like her who were dealing with depression and other such ailments.
Shree Saini is a part of the Victoria Voice Foundation and is serving the foundation for 4 years. She took various steps for society to spread awareness on addiction prevention and a healthy lifestyle. She distributed 200 books named "Victoria Voice". She raised nearly $10,000 dollars by contacting friends and various community members.
When Shree Saini was in college she volunteered with 5 service organizations.
Shree Saini's works for society and her many accomplishments have got her recognition from UNICEF, Doctors without borders, Breast Cancer Foundation.
Shree Saini has served over 100+ Non Profit organizations. Shree Saini's social work started in her school life only by working with UNICEF by creating donation boxes all over the school campus. She used to hold up posters on compassion and Kindness which was acknowledged by the Principal of the school and she helped decrease the bullying problem and increase kindness among kids in school.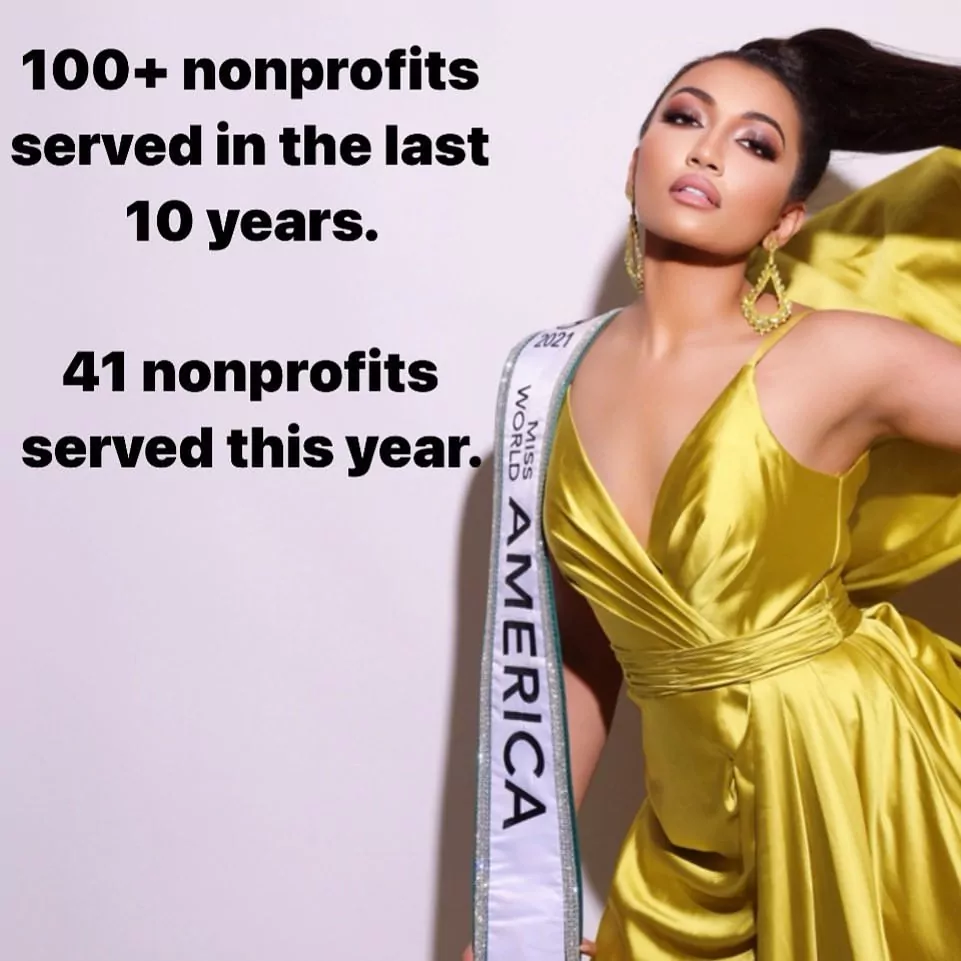 Shree Saini is devoted towards her motherland but everyone knows that Indian American daughter's roots are connected to India also. Seeing covid situation getting worsen in India. Shree Saini helped covid relieve the organization with Rs 5,60,000. This massive amount will help to feed thousands of families for a month. Her picture was used in the posture that how she voluntarily worked and her active participation caches eyes. One of the postures is in the Shree Saini room.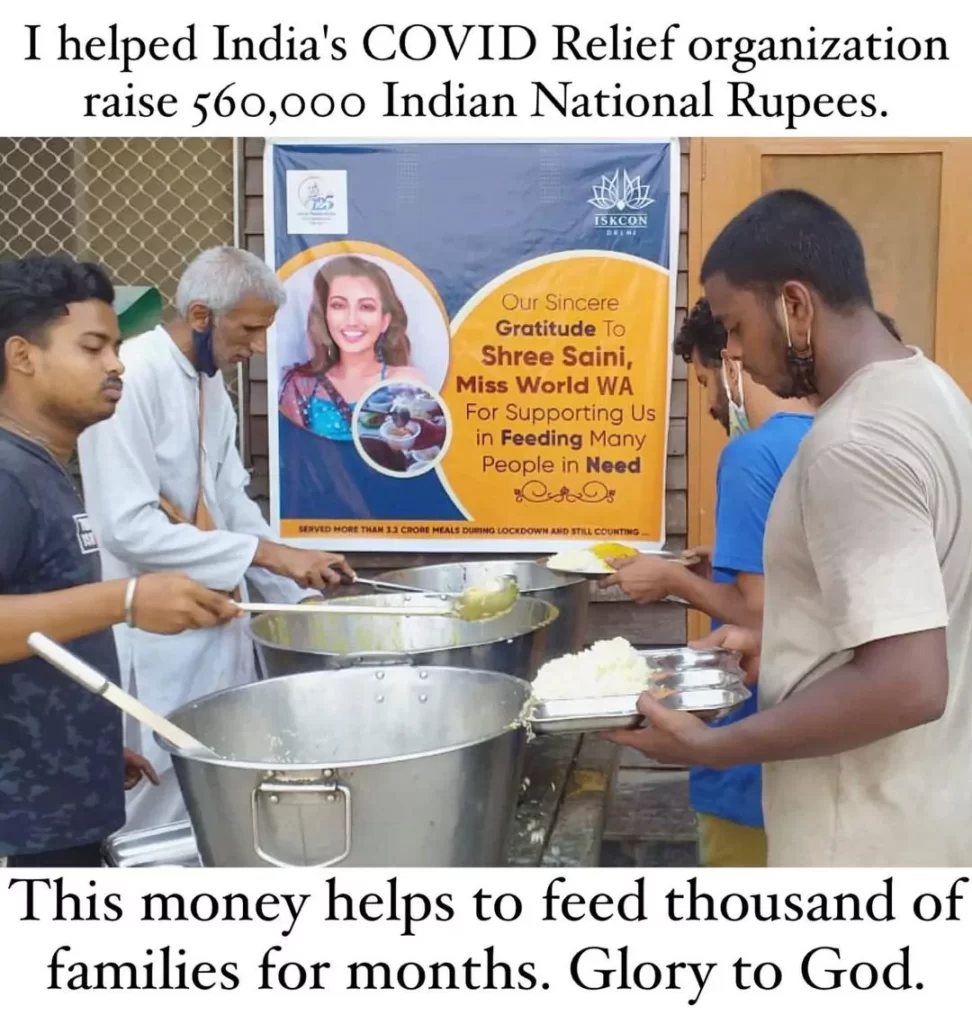 Interesting and Unknown Facts about Shree Saini
Shree Saini had a childhood dream to become a Miss World and she likes to inspire others to rise above their challenges and achieve their dreams.
First Indian American to hold the Miss World American title. A brown girl hailing from Punjab is the first Indian American to hold the Miss World American title and she is the first Asian to win this title even after surviving a horrendous car accident that causes her facial burns.
Being an Indian Shree Sain moved to Washington at the age of 5.
The first name of Shree Saini that is "Shree" means in Hindi Goddess Laxmi and Wealth.
When Shree Saini enrolled herself in her early school life dance class. She was discriminated against by other fellow White students.
The stubborn girl Shree Saini is so dedicated when it comes to chasing her dreams that even life barriers like open-heart surgery and suffering facial burns caused by cars accident cant stop her and she bounces back and keeps working hard to achieve her goal. We can say that Shree Saini is the kind of person who can achieve pretty much everything that she put her mind into.
Apart from being a walk ramp model and a ballet dancer Shree Saini is also a good orator. Her several speeches have garnered a lot of applause from the audience.
Shree Saini has a very positive and engaging aura which is hard to describe in words. Sometimes busy chasing dreams, sometimes helping the community and motivating others to bring change to the community sometimes thanking god for gifting her another year to serve him, and also she can chase the dream of becoming Miss World.
Shree Saini is so devoted to her motherland that she along with her family constructed one of the biggest flags which are nearly seen by 40 million people. The big American flag has become one of the historic landmarks and sent a message to people from all walks of life, background, culture, colors who came together in unity to witness Shree Saini's great love for her nation and veterans.
Do check out our Twitter Handle for more exciting updates
Do checkout our Pinterest Handle to see a more mesmerizing photo collection