Nobody has it easy in this world. Grit, effort, drive, resilience, and patience are the keys to overcoming the challenges of life.
Varsha Dongre Miss Deaf Asia 2022 is a great example of a person who inspires and amazes with her determination to pursue her dreams despite the obstacles in her way.
Being a woman in India is challenging.
And it's considerably more challenging to be a woman with a disability.
However, shouldn't you grow and improve as a result of such adversity?
Certainly, that's the opinion of Varsha Dongre Miss Deaf Asia 2022. She's only the second person from India to win this award after Nishtha Dudeja back in 2018, which was held in Delhi.
Think about this amazing Indore beauty pageant for a minute, and you'll see that not even complete deafness can hold you back if you don't allow it.
An ambitious and industrious young woman from a family with the condition of hearing loss, was recently crowned Miss Deaf Asia 2022 and placed second at Miss Deaf International 2022.
She is a student at the Deaf Bilingual Academy in Indore, and her many accomplishments include being the first deaf woman to be crowned Miss India.
She is also the second Indian to win a title in the Miss Deaf Asia pageant and was crowned the 2022 winner.
But this isn't even the greatest accomplishment of her life.
She went on to compete in the Miss and Mister Deaf International (MMDI) Competition, in 2022, in Tanzania, South Africa.
More than 15 different nations were represented at the competition. However, Varsha Dongre had to satisfy with being placed second.
So, What does Varsha Dongre think of her Success?
Varsha Dongre Miss Deaf Asia 2022 communicated with a leading online news publication and mentioned, "It was interesting to compete on a global scale, but also a little depressing." Visible racial discrimination hurt, Varsha admitted.
Though, she was quite overjoyed to have the opportunity to connect with other deaf people from around the world.
Miss Deaf Asiaafurther said, "We must accept diversity; their culture, sign language, and clothes were different and lovely." She had a difficult time adjusting to foreign cuisines and missed Indian food.
Varsha tremendously misses his father, as it was always his desire to watch his daughter become a supermodel. She continued, "I also like to thank my loving mother and Rajkumar Punjabi and Meetu Kohli for their support."
Varsha Dongre Noble Cause will Leave you Astonished!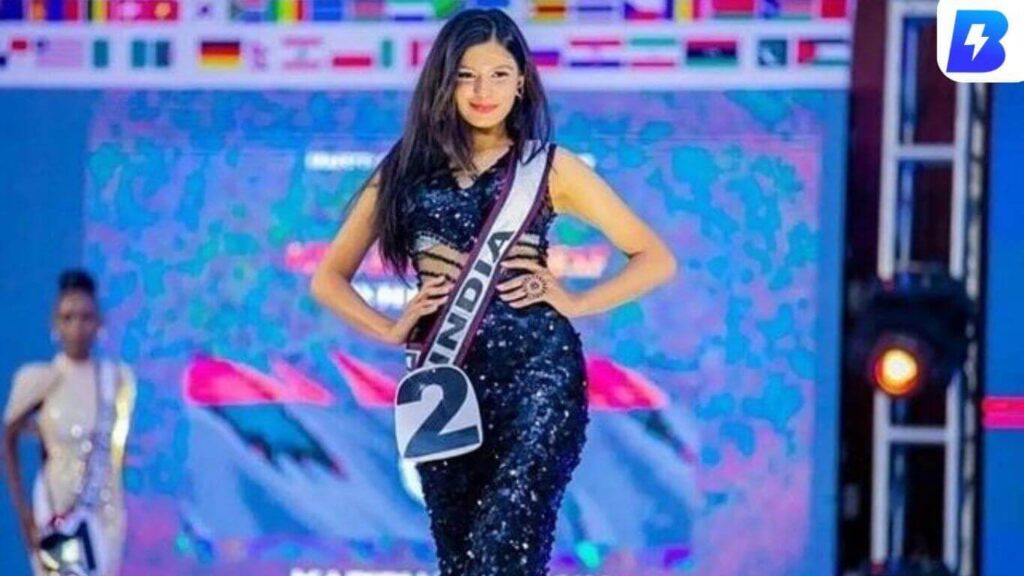 Varsha Dongre in 2021, first demonstrated her dedication to helping others by winning the Miss India title at the Star Line Miss India Contest of general competitors held in Tajnagari Agra in Hal.
At a Webinar celebrating International Donate an Organ Day, she made the announcement.
Even more noteworthy was the fact that 200 persons all around the country who were deaf or dumb had signed declarations of organ donation in the event after their death.
Varsha Dongre from Indore, dutifully in that event completed the organ donation form and took the pledge along with the 200 deaf and dumb individuals.
On August 13th 2021, "World Organ Donation Day," the Mohan Foundation, Rotary Club of Adarsh, Anand Service Society (Indore), and Pahal Foundation hosted a webinar discussing organ transplants.
Groups representing the deaf and the hard of hearing from across the country gathered.
The Anand Service Society of Indore was one such organisation.
At the Webinar, specialists discussed issues related to the deaf and dumb and their interests, accomplishments, and opportunities for improvement.
Varsha Dongre Miss Deaf Asia 2022 title winner, was the flagbearer of this campaign and ultimately, proved to everyone that "Self-belief and Hard-work will Always Earn you Success."