About Aaliyah Kashyap
Have you heard about Aaliyah Kashyap, the youthful and vivacious daughter of famed director Anurag Kashyap?
Even before she entered the film business, she was creating waves on social media! So, let's take a look at her amazing path and learn more about this emerging talent.
To begin with, how old is Aaliyah Kashyap?
Aaliyah Kashyap is 22 years old (as of May 2023), born on January 9, 2001. She's already creating a name for herself in the entertainment industry, thanks to her young enthusiasm and love for life.
Let us now discuss her parents.
Aaliyah is the daughter of Anurag Kashyap and his first wife, film editor Aarti Bajaj.
It's amazing to see creative genes running through the family, especially because both of her parents have made substantial contributions to the Indian film industry.
But Aaliyah isn't only riding on the success of her parents.
She's forging her own path and garnering fame for herself. She captured everyone's attention in 2015 when she made a documentary about girls' education at her school. This not only demonstrated her enthusiasm for filmmaking but also her commitment to critical social causes.
When it comes to social media, Aaliyah understands how to make the most of it.
She has a sizable fan base because of her lively personality and entertaining material. As of May 2023, she has more than 300K Instagram followers, and her YouTube vlog channel which has more than 150K subscribers is also gaining popularity.
Aaliyah's social media presence enables her to engage with her followers and share her experiences, transforming her into a personable and down-to-earth superstar.
Furthermore, Aaliyah appears to be hanging out with other industry stars. She frequently hangs out with Ibrahim Khan, son of Saif Ali Khan, and Khushi Kapoor, daughter of the late Sridevi. These relationships present her with a strong network as well as the opportunity to cooperate with other emerging stars.
The news does not stop there!
Aaliyah just announced her engagement to Shane Gregoire, her long-term beau, in May 2023. This exciting chapter in her personal life has just contributed to the excitement.
Aaliyah is also the brand ambassador for famous designer Babita Malkani's company. This affiliation demonstrates how she is gaining prominence and capturing the fashion industry's attention.
Aaliyah Kashyap is undoubtedly one to watch in the world of Bollywood, with her colourful personality, social media ability, and emerging connections.
We can't wait to see what the future holds for this amazing young star as she continues to explore her abilities and follow her aspirations.
Aaliyah Kashyap Biography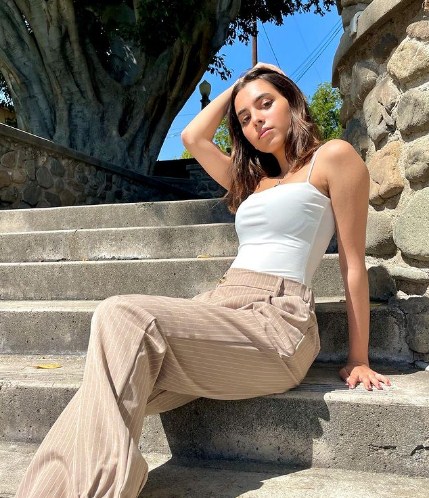 Name: Aaliyah Kashyap.
Nickname: Gogila.
Gender: Female.
Aaliyah Kashyap DOB: 09-Jan-2001 (Bengaluru, Karnataka, India).
Aaliyah Kashyap Age: 22 Years (as of 2023).
Aaliyah Kashyap Known For: Social Media Influencer, being the daughter of Bollywood Film Producer, Director & Actor Anurag Kashyap.
Aaliyah Kashyap Height: 158 cm, 1.58 m, 5ft 2in.
Aaliyah Kashyap Weight: 55 Kg (121 lbs).
Body Measurement of Aaliyah Kashyap: 32-24-33 (B-H-W).
Aaliyah Kashyap Eye Colour: Black.
Aaliyah Kashyap Skin Colour: Fair Brown.
Aaliyah Kashyap Hair Colour: Light Brown.
Aaliyah Kashyap Zodiac Sign/Star Sign: Capricorn.
Aaliyah Kashyap Known Languages: English & Hindi.
Aaliyah Kashyap Religion: Hinduism.
Aaliyah Kashyap Profession: Social Media Influencer & YouTuber.
Aaliyah Kashyap Favourite Actor: Ranbir Kapoor.
Aaliyah Kashyap Favourite Fruit: Elderberry, Kiwi.
Aaliyah Kashyap Favourite Colour: White & Blue.
Aaliyah Kashyap Favourite Sport: Football.
Aaliyah Kashyap Favourite Destination: Dublin and Guangzhou.
Aaliyah Kashyap Net Worth: $100K – $5 Million (approx.).
Aaliyah Kashyap Marital Status: Engaged to Shane Gregoire.
Caste: Kashyap Rajput
Aaliyah Kashyap Hobbie(s): Traveling, Partying, and Dressing.
Nationality: Indian.
Home Town: Mumbai, Maharashtra.
Currently Living: California, USA.
Aaliyah Kashyap Controversies
#1 Aaliyah Kashyap Receives Rape Threats!
Have you ever wondered how celebrities and their loved ones deal with the negative aspects of social media?
Aaliyah Kashyap, after the entire Article 370 incident with his father, started receiving rape threats on one of her posts where she shared a picture in lingerie that adversely affected her mental health. However, she showed courage and came forward against this, and posted a note on Instagram-
Even, the famed director Anurag Kashyap in one of his interviews came up about his daughter, Aaliyah Kashyap, and the difficulties she endured after getting such rape threats online.
As soon as he get to know about this, he got concerned for her well-being, left everything and flew to the United States to assist her. This incident also acts as a testament to the strength of the father-daughter bond and highlights the importance of empathy and understanding in the face of online adversity.
#2 Aaliyah Kashyap, "I have been in a toxic relationship…."
In a YouTube video, Aaliyah Kashyap candidly shared her former experience with a bad relationship. She emphasised how tough it is to break out from such a setting, especially when that has been all you've known for a long time.
She did, however, emphasise the need of prioritising oneself and one's mental health.
Aaliyah inspired others in similar situations to put themselves first and to have the courage to leave toxic relationships. Her candour and guidance serve as motivation to prioritise personal development and happiness.
Family of Aaliyah Kashyap
Aaliyah Kashyap Father- Anurag Kashyap (Film Writer, Director, Producer, and Actor).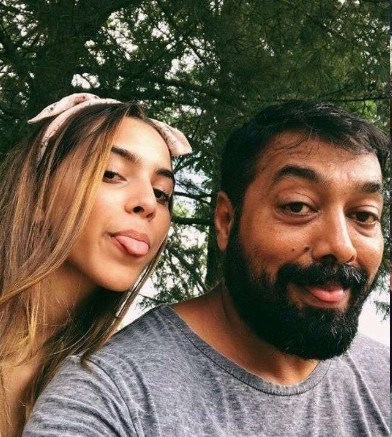 Aaliyah Kashyap Mother- Aarti Bajaj (Film Editor).
Boyfriend/Affairs of Aaliyah Kashyap
Chaitra Gangwani (Rumored)
Shane Gregoire (Engaged)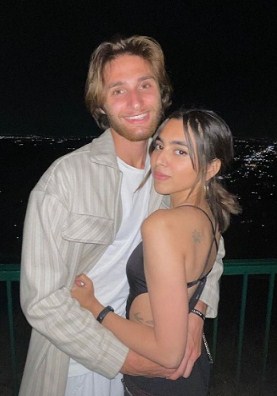 Love is in the air!
Aaliyah Kashyap, the daughter of acclaimed director Anurag Kashyap, recently revealed some exciting news.
She came to Instagram with delight and excitement to announce her engagement to Shane Gregoire.
Aaliyah Kashyap thanked Gregoire in a moving message for introducing her to the beauty of true and unconditional love. Saying yes to him was the simplest choice Aaliyah had ever taken.
They are more than simply lovers; they are best friends and soulmates.
Congratulations to the happy couple on this wonderful achievement!
Social Media Profiles of Aaliyah Kashyap
Instagram: aaliyahkashyap (Verified Account)
Twitter: @aaliyahkashyap
Facebook: www.facebook.com/aaliyahkashyapofficial
Youtube: Aaliyah Kashyap
Aaliyah Kashyap Education/Qualification
Ecole Mondiale World School (Juhu, Mumbai, India)
Chapman University (Southern California, California, USA).
Interesting Facts about Aaliyah Kashyap
1)- Aaliyah Kashyap tested positive for Covid-19 in Nov 2020.
2)- Aaliyah consumes alcohol and her favourite alcoholic drink is Gin and Tonic.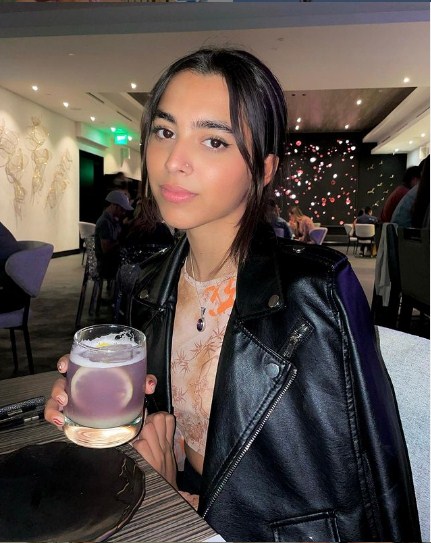 3)- She has more than 300K+ followers on Instagram & she also runs a YouTube channel named- Aaliyah Kashyap which has 150K+ subscribers (as of May 2023).
4)- She has been featured in Peacock Magazine with Alaana Panday & Ahaan Panday.
5)- She is very fond of tattoos, in total, she has 7 tattoos.
6)- Kalki Koechlin(Bollywood Actress) is Aaliyah's stepmother. Anurag Kashyap & Kalki got married in 2011 and divorced in 2015.
7)- Aaliyah Kashyap is a new brand ambassador for designer Babita Malkani's brand.
8)– Aaliyah Kashyap's engagement announcement received heartwarming congratulations from her loved ones in the industry.
Her father, Anurag Kashyap, expressed his joy by commenting "Congratulations" with three heart emoticons. This sweet gesture showed his love and support for his daughter's new chapter in life.
Not only that, but Aaliyah's close friend, Janhvi Kapoor, couldn't contain her surprise, exclaiming, "What!!!" Actor Gurfateh Pirzada and singer Lisa Mishra also joined in to congratulate the happy couple. It's heartwarming to see the warm wishes pouring in from Aaliyah's friends and well-wishers as she embarks on this exciting journey with her fiancé, Shane Gregoire.
Aaliyah Kashyap Childhood Photos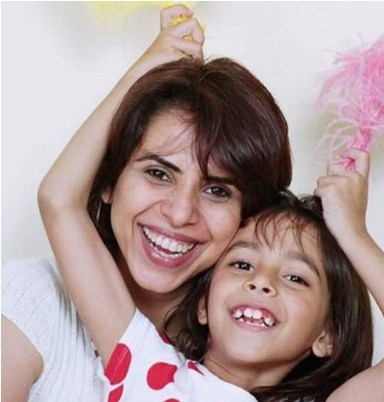 FAQs
Q1. How old is Aaliyah Kashyap?
Aaliyah Kashyap's age is 22 years.
Q2. Who is Aaliyah Kashyap mother?
Aaliyah Kashyap's mother is Indian film director and producer, Anurag Kashyap's ex-wife, Aarti Bajaj.

Q3. Who is Aaliyah Kashyap real mother?
Aaliyah Kashyap's real mother is Aarti Bajaj.

Q4. What is Aaliyah Kashyap fiancé shane gregoire net worth?
Shane Gregoire's net worth is not publicly available.

Q5. How much did Aaliyah Kashyap's weigh?
48 kg in Pounds