The life of every individual has become mundane which has stolen the zeal and enthusiasm from people's life. As it is rightfully said, the purpose of life is to be happy.
So, to reignite the effervescence of life, we bring you the TOP 5 Motivational Speakers of India, who with their charismatic words and energetic persona will make your life happening and inspiring.
#1 Motivational Speaker – Sandeep Maheshwari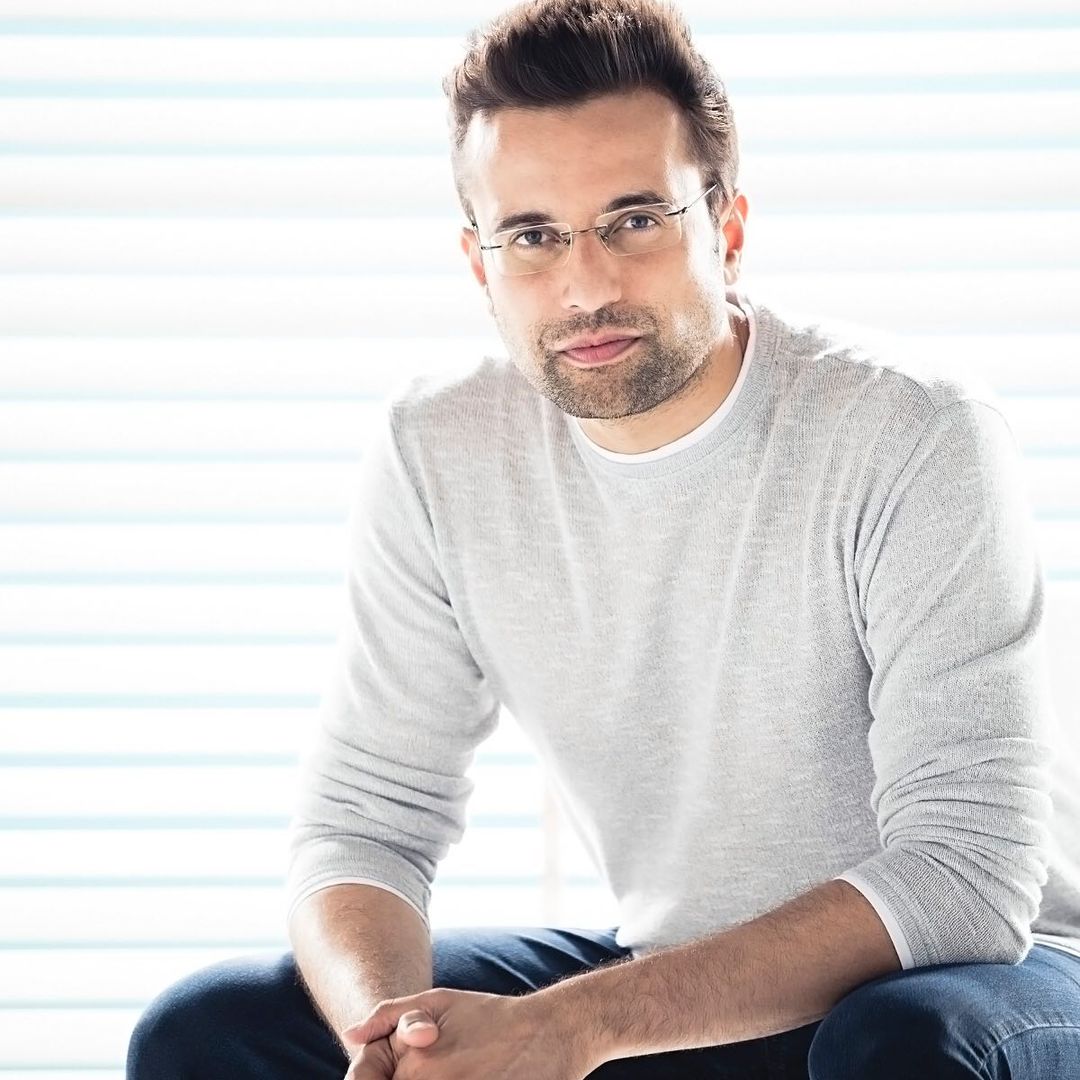 "Those who have the confidence to walk alone, a day will come when the world will follow them. Successful people change the world with their decisions, whereas unsuccessful people change their decisions because of the fear of the world. Those who no one expects will do anything, tend to land amazing miracles. Because win or lose depends on your thought process ".
You must have been aware, who we are talking about, none other than Sandeep Maheshwari not only an inspiration but the flag bearer of motivational speaking in India. A usual guy from a middle-class family, who took a drop from the prestigious Kirori Mal College of the University of Delhi and wanted to achieve big in his life, everyone criticized him for leaving a renowned university and going for a wild goose chase.
But, Sandeep defied all odds and went for the skies, and now has become a most common name among the youths who look up to him, to not only get motivated but understand that in the face of adversities rather than falling back you should keep your best foot forward.
Some Lesser Known Sandeep Maheshwari Facts
1. He has one of the most followed YouTube Channels in India with more than 21 million subscribers. And, it's the world's largest not-for-profit YouTube channel.
2. He is the founder and CEO of the World's largest Indian Image Collection company known as ImagesBazaar.
3. He holds the Guinness World Record for the World's Most Viewed Life-Changing Self-Education Video.
So, if you ever feel down in your life and think you are losing energy, you know whom to turn to for a big jolt of inspiration.
#2 Motivational Speaker – Dr. Vivek Bindra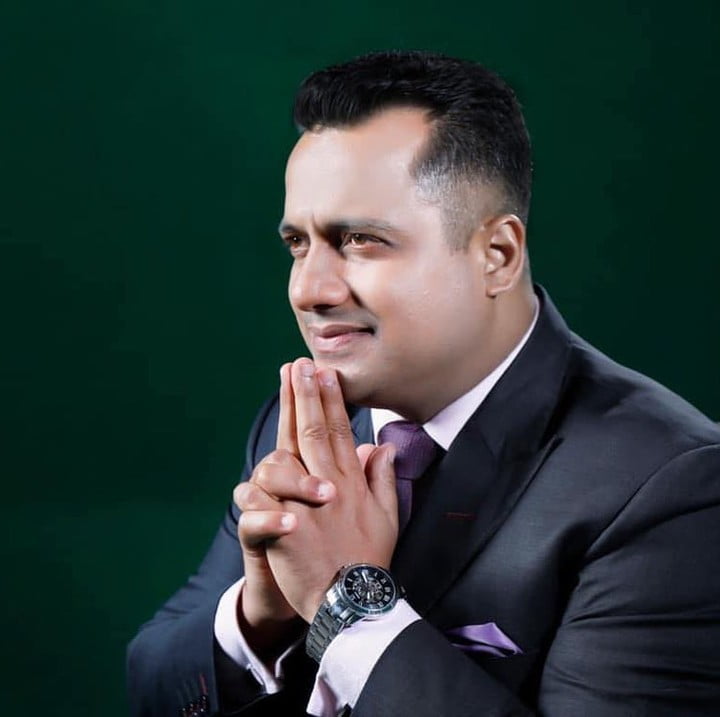 "Only stubborn people create history, any organization or individual who has succeeded, or brought any change, for that they have brought stubbornness to your heart.
One of the sources of motivation in any person is the belief system, it is that ultimate power which can make any individual instantly ready to achieve anything."
Dr. Vivek Bindra is quite a famous name especially in the business motivational speaking community where he inspires people to be entrepreneurs and make multi-million dollar businesses.
He has a unique knack for inspiring people by quoting a plethora of examples from history, businesses, movies, daily life, and so on with animated graphics that keep the viewers hooked to their seats. Vivek Bindra who has now become one of the topmost motivational speakers of India stimulates his viewers to be creative, innovative, and at the same time think out of the box, with his amazing energizing speeches.
Some Lesser Known Dr. Vivek Bindra Facts
1. He has more than 18 million subscribers on YouTube, who adores his business ideas and motivational speeches.
2. He is a self-proclaimed business coach and founder and CEO of Bada Business Pvt. Ltd., which specializes in promoting entrepreneurial skills in the masses.
3. He is also a successful author who has written several popular business books like Everything About Leadership, From Pocket Money to Professional Salary, Everything About Corporate Etiquette, and Double Your Growth Through Excellent Customer Service.
#3 Motivational Speaker – Priya Kumar
"I have never stopped when I think I am the best at something. There is always a very special joy in trying harder, I have truly enjoyed the journey of everything I have done and accomplished and when it's done its end there, then the next project becomes more precious because I have limited time in that journey and want it to make memorable for my future self so that when I look back I am empowered to aim higher to become better".
It's easy to be insightful regarding others' lives and hold massive knowledge regarding what's right or wrong for others, but when it comes to yourself, the situation becomes dicey and unclear, as you don't have a similar amount of experience or any kind of formal education. But, Priya Kumar is one of a kind internationally acclaimed motivational speaker with a remarkable 24 years of corporate training experience.
Being eloquent in the English language, India's Priya Kumar has vast knowledge regarding corporate success and knows when you aim for stars you can't settle for the bare minimum. The experience Priya puts in her speeches shows a perfect blend of success and happiness, where everything isn't far-fetched at the same time how to make it attainable.
Some Lesser Known Priya Kumar Facts
1. She has a staggering 80 thousand subscribers on her YouTube Channel.
2. She is also a phenomenal writer of the books titled I am Another You – Journey of Powerful Breakthroughs, The Wise Man Said, The Calling – Unleash your True Self, and many more. Her fascinating piece of work in totality has inspired millions of people not only in India but across the whole world.
3. She is the recipient of The Times of India Sparkling Tree – Good Karma Award in the category of Indian Inspirational Author.
4. She is India's first certified Firewalk Instructor and is known as the Biography Specialist of India.
ALSO READ: Top 5 Food Bloggers of India which you all should instantly follow
#4 Motivational Speaker – Dr. Ujjwal Patni
"Never wait for opportunities in your life, become that opportunity and grab it."
Ujjwal Patni is a decorated and one of the top motivational speakers of India, who believes that motivation is not a time-bound process, to be motivated one needs to daily read good inspirational books or contents, listen to motivational audios, meet at least one achiever who can be anyone, and make a list of your aims, if a person follows all these steps, he or she can remain always motivated in their life.
He provides his seminars, workshops, and speeches on similar lines which are people or individual-centric which is also his speciality and has accentuated his status in the Indian motivational speakers' list.
Some Lesser Known Dr. Ujjwal Patni Facts
1. He has a huge YouTube following with more than 5.8 million subscribers to his channel.
2. He is the only motivational speaker of India to hold three Guinness World Records, owing to his teachings, courses, and wide appeal.
3. He has also written several best sellers in the Hindi language in the category of business and lifestyle like Power Thinking, Network Marketing Kitna Sach Kitna Jhooth, Judo, Joro aur Jeeto, etc.
4. His seminars, programs, and workshops are telecasted worldwide and people who participate in his programmes hail from more than 150 cities internationally.
5. He is the founder of a business training programmes and courses platform named 'Businessjeeto.com'.  
#5 Motivational Speaker – Dr. Deepak Chopra
"When you realize that your name, your form, and everything you see is provisional. Two things happen to some people, they have immediate what we could only metaphorically call the night of the soul. They go into a deep depression. Because everything they thought was real is no longer real including their name, form, body, and mind, whereas some cross this threshold and attain enlightenment, get to know their true self which is the awareness about the experience which is happening."
Dr. Deepak Chopra is a prolific personality in the Indian community and often considered as a renowned personality of the New Age Movement who has revolutionised mental health, wellness, and lifestyle of people through his groundbreaking methods of motivations and inspirations, which has helped lots and lots of people across the globe.
He is often regarded as a father figure in the field of alternative medicine and also a phenomenal author in the field of motivation.
Some Lesser Known Dr.Deepak Chopra Facts.
1. He was born and brought up in India but after marriage emigrated to the United States of America and now specializes in quantum healing.
2. His YouTube channel goes by the name The Chopra Well and has almost 5 lakhs subscribers.
3. He has authored numerous books among which 21 are New York Times Best Sellers like The Seven Spiritual Laws of Success, Creating Affluence, and so on.  
ALSO READ: Top 7 Tech Vloggers of India with a YouTube Channel of More than 1 Million Subscribers!