Amazing Fact about Tara Sutaria #1
Tara Sutaria with her unparalleled beauty, scintillating looks, and hypnotic personality will soon be seen once again gracing the big screen with her amazing acting skills in the upcoming Ahan Shetty starrer Tadap.
She is expected to play the role of charming 'Ramisa' in the romantic action-thriller Tadap, where her character will not be as gullible and plain it sounds.
Amazing Fact about Tara Sutaria #2
When a person sees the charming side of Tara Sutaria, they often dream of, is there another beauty of such elegance and bewitching looks, well the answer is a yes. And, it's none other than Tara Sutaria's twin sister Pia Sutaria, who is not only a look-alike of Tara but an amazing diva and a phenomenal ballerina.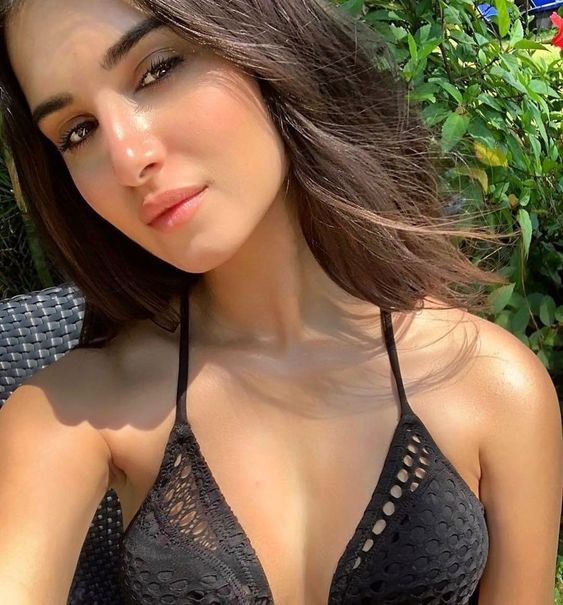 Amazing Fact about Tara Sutaria #3
Do you know how Tara was cast for the role of 'Mia' in her debut movie Student of the Year 2, which also starred Tiger Shroff and Ananya Panday.
Well, her connections and dating rumours with Rohit Vinod Mehra helped her to have an acquaintance, in the Bollywood industry. Moreover, it was Rohit only who took her to a big Bollywood party, where she met the renowned and highly decorated director Karan Johar, who instantly recognized her talent and unparalleled beauty, and signed her for Student of the Year 2.
Amazing Fact about Tara Sutaria #4
Tara Sutaria, like any other proportionate and well-figured female celebrity, has faced the classical stereotypical remarks regarding her figure, where several trollers and her haters after her first movie Student of the Year 2 started name-calling her as one of the skinniest and bony Bollywood actresses.
However, when in her second Bollywood movie Marjaavaan starring Sidharth Malhotra and Riteish Deshmukh, she put on a significant amount of weight to provide gravitas to her role, she was again body-shamed by the same people, who now called her an oversized or plumpish actress.
Amazing Fact about Tara Sutaria #5
Tara Sutaria was all set to feature in Kartik Aryan starrer Freddy. But, due to her packed schedule for upcoming movies like Heropanti 2 alongside Tiger Shroff and Ek Villain Returns also starring John Abraham and Disha Patani in the lead roles, had to say no to the makers of Freddy.
However, the makers of the movie, on their quest to establish a fresh pair of onscreen-chemistry, approached the very young and talented Alaya F, opposite Kartik Aryan.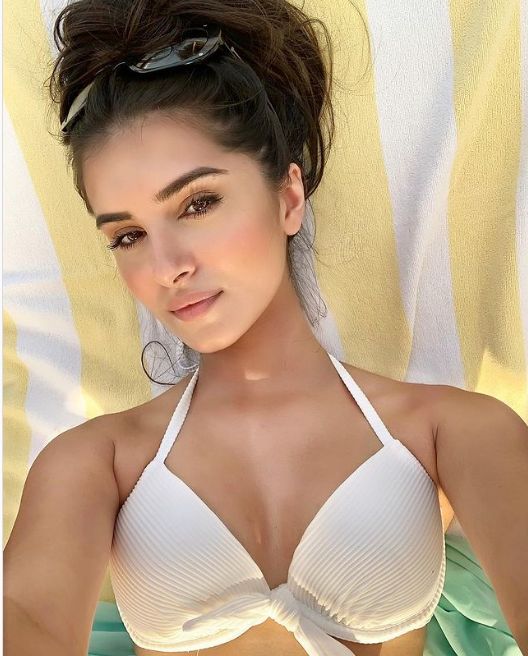 Amazing Fact about Tara Sutaria #6
Tara's sensuous and blazing hot looks has made her featured on The Times of India List of Most Desirable Woman of 2020 at 12th position. This feat for Tara matters a lot because she is still new to the industry and only a couple of years have passed since her debut with Student of the Year 2.
The way her beauty is appreciated by her fans and the audience would mean the world to her.
Amazing Fact about Tara Sutaria #7
Tara Sutaria is one of the few scintillating diva's of Bollywood who has the privilege to feature on the decorated and distinguished magazines covers like Brides Today, Exhibit, Elle, Cosmopolitan, Global Spa, Vogue, and Grazia.
Amazing Fact about Tara Sutaria #8
Tara Sutaria is also a highly talented singer and dancer and has even featured on Sony's reality TV show Entertainment Ke Liye Kuch Bhi Karega, where everyone was mesmerized by her melodious voice.
It will come as a huge shock to everyone that from the mere age of 7, she started taking her professional classical music classes.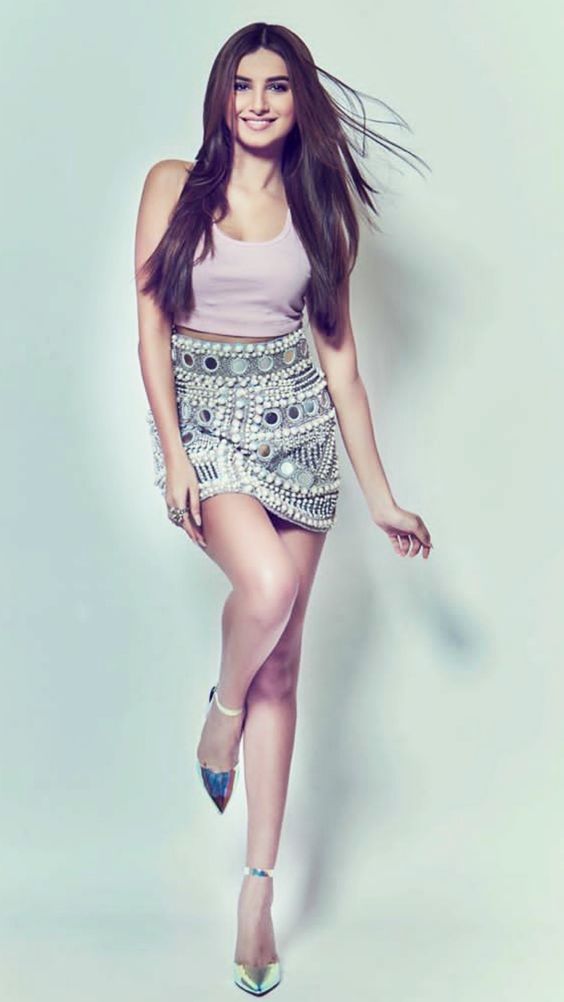 Amazing Fact about Tara Sutaria #9
When a person is as enthralling and voguish as Tara Sutaria, it's obvious to associate your name with fellow co-stars, similar was the case with Tara, at first, her name was linked with Rohan Vinod Mehra, son of veteran actor, then with Sidharth Malhotra with whom she starred in Marjaavaan,
Then she was rumoured dating her upcoming movie Tadap co-star Ahan Shetty. Finally, Tara herself cleared the air regarding her personal life and revealed through her Instagram post that Aadar Jain is one of the most important people in her life, with it's pretty much clear that Aadar and Tara, are in a romantic relationship and are all set to take it to the next level.
Look Out: For gorgeous and astonishing pictures of Tara Sutaria, do visit The Ultimate Photo Collection of Tara Sutaria, which will surely leave you bedazzled.