This year's Academy Awards committee also known as the Academy of Motion Picture Arts and Sciences have released the list of 276 movies who are in the contention of the most coveted and decorated Academy Awards for the Best Picture.
The list includes 2021's most memorable movies falling under the wide array of genres from action, thriller, romance, to psychological dramas, fantasy, and sci-fi.
It would be interesting to see, which movies will make it to the nominations list of Academy Awards for Best Picture and like previous time, will a movie of conventional drama genre take the award once again in their kitty! So, we have brought the potential list of movies among which one will definitely win the OSCARS 2022 for Best Picture.
#1 OSCARS for BEST PICTURE – House of Gucci
Cast of House of Gucci: Lady Gaga, Adam Driver, Jared Leto, Jeremy Irons, Salma Hayek, and Al Pacino
Director of House of Gucci: Ridley Scott
Based on the book The House of Gucci: A Sensational Story of Murder, Madness, Glamour, and Greed by Sara Gay Forden, is a crime drama film insired by the real life events of the Italian luxurious fashion house 'Gucci' and the drama which unlods in the familyleading to betrayal, agony, death, and prison.
The movie highlights the key twists and turns in the fashion empire of Gucci, where Patrizia Reggiani driven by power and money concots a cunning plot which not only lead to demise of her husband and the head of Gucci, but she falls short of her own plans and ultimately ends up in the prison.
The movie was praised for its phenomenal cast and their unparalleled acting skills, though some critics had other things to say for its screenplay, but overall the movie deserves to be in the nomination list of Academy Award for Best Picture. 
MUST SEE: The Hottest Photo Collection of Salma Hayek
#2 OSCARS for BEST PICTURE – Spider-Man: No Way Home
Cast of Spider-Man: No Way Home: Tom Holland, Zendaya, Jacob Batalon, Jon Favreau, Benedict Cumberbatch, Jamie Foxx, Willem Dafoe, Alfred Molina, Marisa Tomei, Andrew Garfield, and Tobey Maguire
Director of Spider-Man: No Way Home: Jon Watts
Spider-Man No Way Home, since it's release of trailer had created a huge hype, especially among the Marvel fans, and was expected to be one of the greatest Marvel movies ever made.
This movie is the third installment of Marvel's Spider-Man and 27th overall in the Marvel CInematic Universe. The events of Spider-Man: No Way Home begins just after Spider-Man: Far From Home ends, as everyone came to know that Peter Parker is Spider-Man, creating a whole new chaos in the town, forcing Peter Parker (Tom Holland) to ask for Doctor Strange's help.
The movie then takes another interesting turn of events where the villains from different universes start arriving and making things difficult for Spider-Man.
Without any furthermore spoilers, this Marvel movies deserves to be in the Oscars' best picture nomination list, owing to his brilliant cast and acting, phenomenal action sequences with hint of emotions, camaraderie among the Spider-Mans, gripping story line, with touch of mystic arts has made this movie not only one of the highest grossing films ever made, but also a complete entertainment package.
ALSO READ: CAN'T MISS! 6 Mind-Blowing Facts of Spider-Man Actress Zendaya
#3 OSCARS for BEST PICTURE – Jai Bhim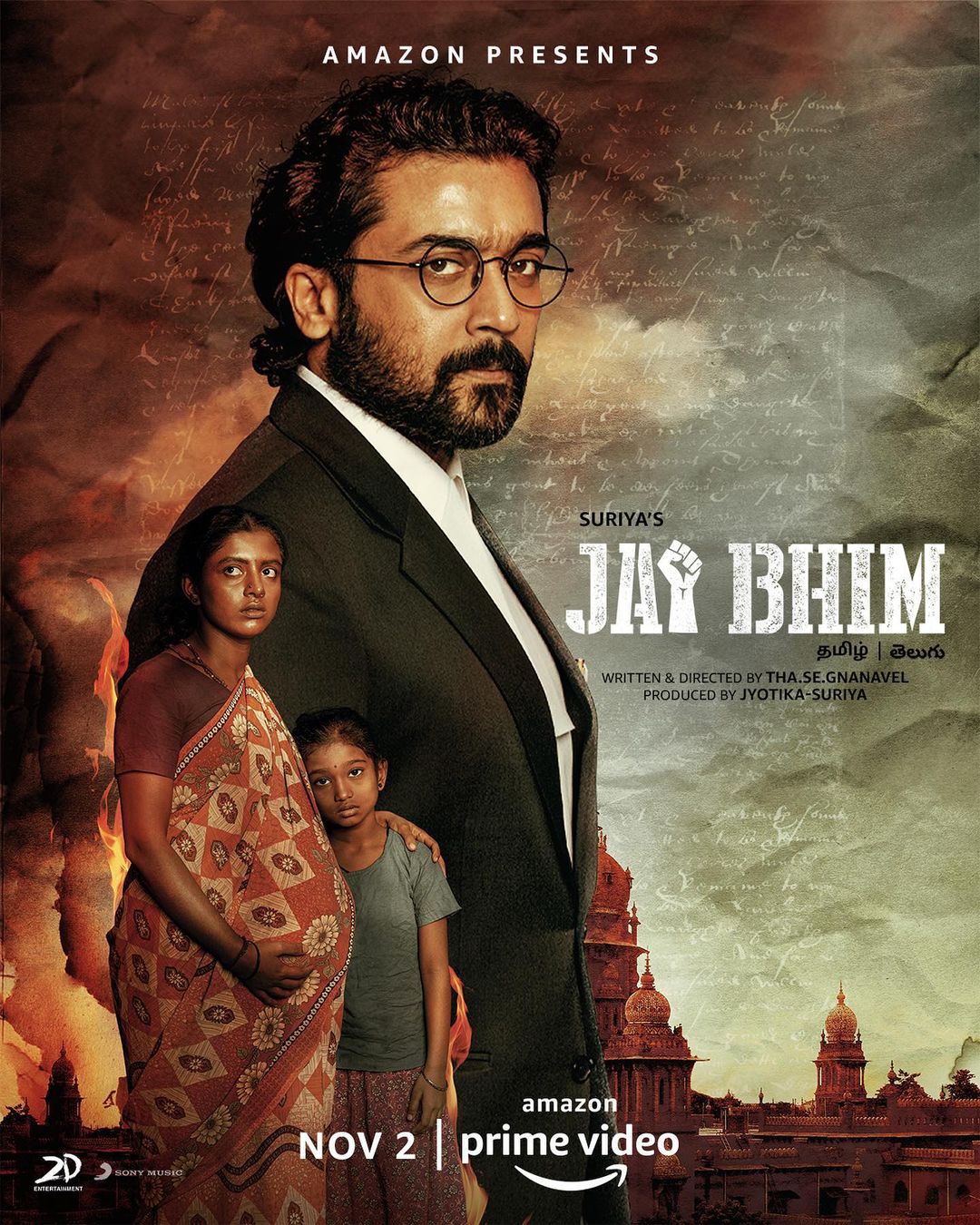 Cast of Jai Bhim: Suriya, Lijomol Jose, Manikandan, and Prakash Raj
Director of Jai Bhim: T. J. Gnanavel
Jai Bhim is one of the two films under the List of Indian submissions for the Academy Award/Oscars for Best International Feature Film. Jai Bhim is regarded as a masterpiece of Tamil Cinema which features the age-old tale of prejudices and discrimination on the basis of caste and status.
The movie brings in an interesting perspective of how people are perceived because of their birth in a caste and if they belong to a lower caste they become a perpetual source for oppression.
Jai Bhim also portrays the legal-court drama where mind-blowing acting by Suriya a.k.a Advocate Chandru is not pleasing to eyes but leaves a heart-warming touch with a belief that ultimately 'truth always triumphs'.
The way storyline and screenplay are written, makes it a must watch and one of the most deserving Indian movies to lift the prestigious Academy Award or the Oscar for Best Picture.
ALSO READ: 5 Best Bollywood Movies of 2021, which Fans are CRAZY ABOUT!
#4 OSCARS for BEST PICTURE – Being the Ricardos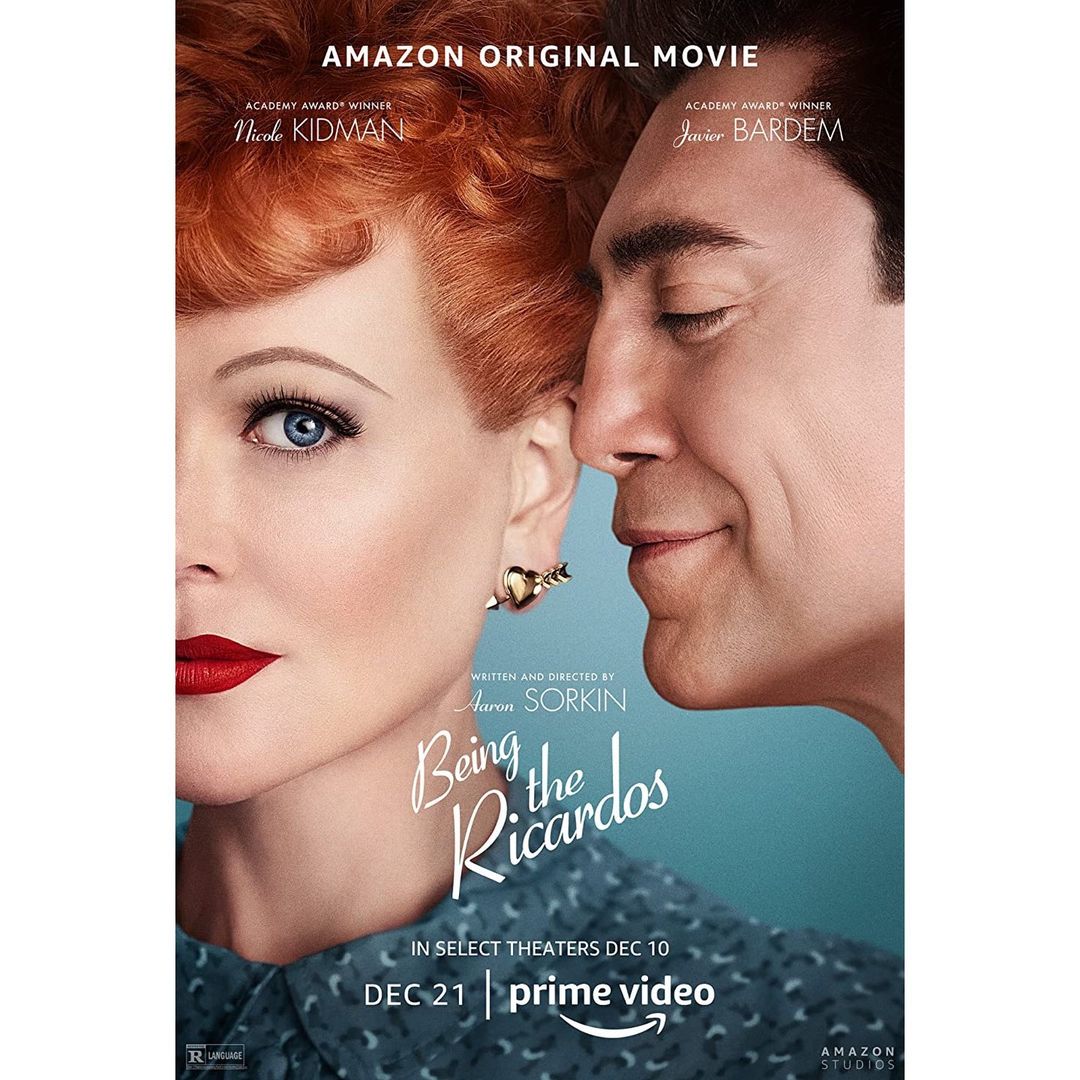 Cast of Being the Ricardos: Nicole Kidman, Javier Bardem, J.K. Simmons, and Nina Arianda
Director of Being the Ricardos: Aaron Sorkin 
Being the Ricardos is a biographical film based on the lives of notable American actress and comedian Lucille Ball and Cuban-American actor Desi Arnaz which deals with journey of Lucille as an actor along with the struggles she faced, and ultimately being the part of the most successful and most watched show in the United States titled I Love Lucy alongside her husband Desi Arnaz.
Movies mark some pivotal points in Lucille's career, one being her relationship with her adulterous husband. Being the Ricardos which was later on streamed on Amazon Prime Video was appreciated for the acting portrayal and spot on dialogue deliveries, leading Nicole Kidman to win the Golden Globe Award for Best Actress in a Motion Picture – Drama.
#5 OSCARS for BEST PICTURE – The Power of the Dog
Cast of The Power of the Dog: Benedict Cumberbatch, Kirsten Dunst, Jesse Plemons, Kodi Smit-McPhee, and Thomasin McKenzie
Director of The Power of the Dog: Jane Campion
The Power of the Dog set in western United States is the adaptation of the 1967 Thomas Savage's book of the same name. The movie begins with two brothers George and Phil Burbank who own a ranch, soon George meets Rose and falls in love with her despite knowing that from her previous marriage she has a son named Peter, who is always on the receiving end of Phil's mockery on his eccentric behavior and speech disparity.
The movie takes an interesting turn when Rose becomes an alcoholic and the way Peter tackles Phil's violent behavior and takes his ultimate revenge to save her mother from addiction and help her marriage survive.
The movie was a commercial success and was critically acclaimed for the cast performance's who gave the film story the necessary justice it deserved through their flawless performance.
The movie is also sent for the Oscars nomination for the Best Picture and has a bright chance to win it as well. 
MUST SEE: The Power of The Dog lead actress Kristen Dunst ENTHRALLING and AMAZING Photos, compiled in her ULTIMATE PHOTOS Collection of Kristen Dunst
#6 OSCARS for BEST PICTURE – Belfast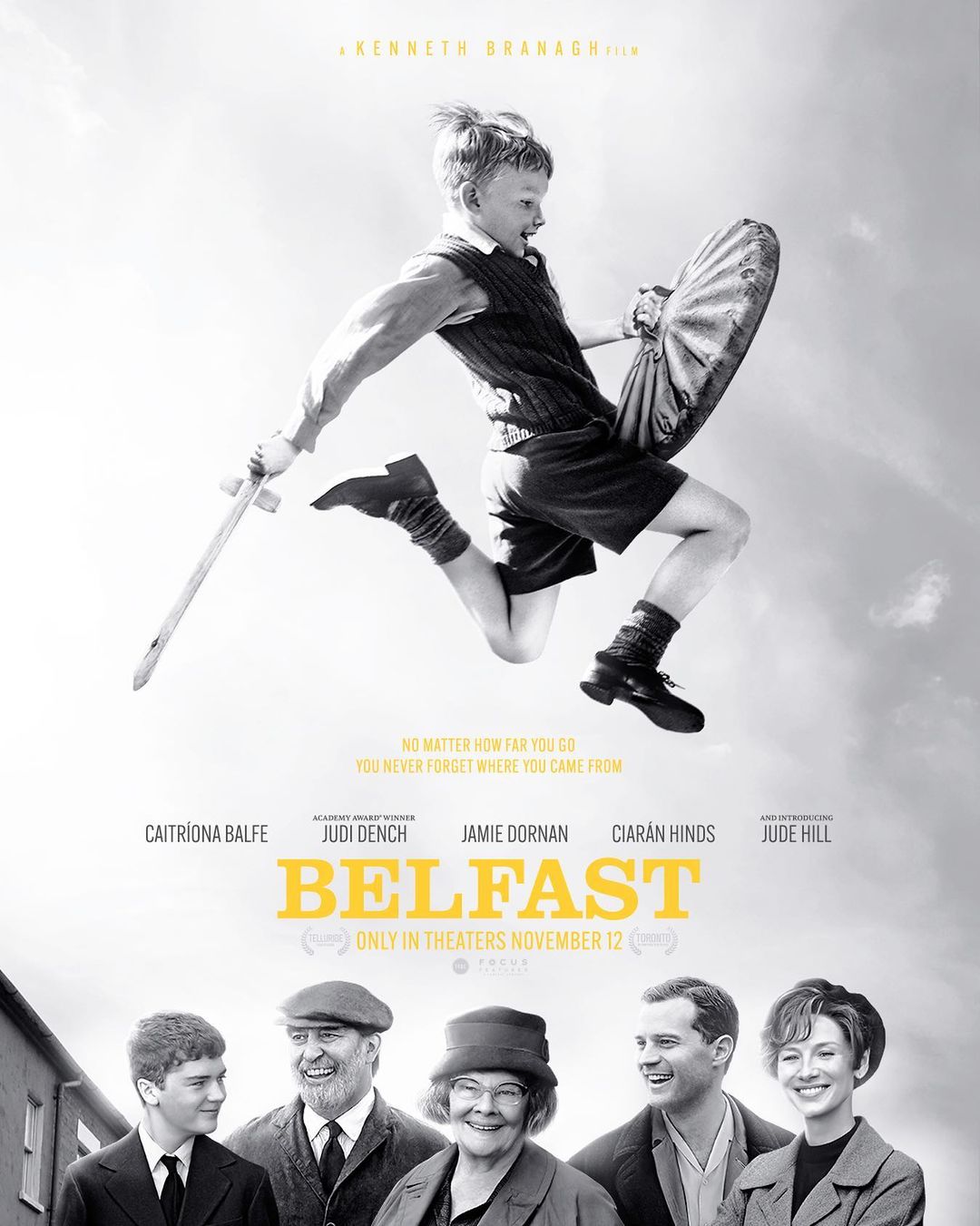 Cast of Belfast: Jude Hill, Caitríona Balfe, Jamie Dornan, Judi Dench, Ciarán Hinds, Lewis McAskie, and Colin Morgan 
Director of Belfast: Kenneth Branagh
Belfast is a magnificent piece of art which brings a breath of fresh air in its concept and story, which revolves arounds a 9 year old boy named 'Buddy' and his family who live in Belfast, Northern Ireland which is going through some tough times concerning the protestants and catholics conflicts.
The movie with several off beat instances and light humor makes it a fascinating experience for the viewers and critics have already classified it as one of the greatest films ever made appreciating the director's vision and craft.
Moreover, the movie has already received some of the great mentions, one being the National Board of Review has considered it as the Best Films of 2021 and further it has won the prestigious Golden Globe in the category of Best Screenplay.
Belfast for its unconventional tone and unique approach deserves a sure shot at Academy Awards for Best Picture.
ALSO READ: Top 5 Food Bloggers of India which you all should INSTANTLY FOLLOW