Taylor Swift Bio
In the small town of West Reading, Pennsylvania, on a chilly December day in 1989, a star was born.
Little did anyone know that this newborn, named Taylor Swift, would grow up to become one of the most influential and celebrated figures in the world of music and entertainment.
This is the captivating story of Taylor Swift, a singer, songwriter, record producer, actress, director, and a thriving businesswoman who has carved her path to success through unwavering determination, raw talent, and an unrelenting passion for music.
Taylor Swift's journey to stardom is nothing short of extraordinary. From her humble beginnings in Pennsylvania, she embarked on a relentless pursuit of her musical dreams. As a young girl, she discovered her deep-seated love for singing, and it didn't take long for her to realize that this passion was destined to become her career.
Her early years were marked by countless hours spent honing her craft, and she didn't shy away from traveling long distances from her hometown to New York, performing at various restaurants, small parties, and intimate gatherings. These were the moments when Taylor Swift was just an emerging talent, singing her heart out to small audiences who had no idea they were witnessing the birth of a superstar.
But Taylor Swift was never content with small stages and modest audiences. She dreamed big, and her dreams led her to sing on grand stages in front of thousands, even millions of fans.
Her songs, one after another, became anthems that resonated with people of all ages and backgrounds. They captured the essence of love, heartbreak, and the emotional rollercoaster of life.
Millions of views on video streaming platforms like YouTube only scratched the surface of her monumental success.
What truly sets Taylor Swift apart is her ability to pour her heart and soul into her music. Some of her songs are a celebration of love, while others are poignant tales of heartbreak, often dedicated to her own experiences and, yes, her ex-boyfriends. It's this genuine authenticity that has endeared her to fans around the world.
Taylor Swift's career has been nothing short of a phenomenon. She's released a staggering ten studio albums, each one marking a new chapter in her musical evolution. From her eponymous debut album "Taylor Swift" to the reimagined "Fearless (Taylor's Version)" in 2021, she has consistently raised the bar, earning her a place among the best-selling musicians of all time.
With over 200 million records sold, Taylor Swift is a force to be reckoned with, within the music industry.
She holds the distinction of being the most streamed woman on Spotify and is the only artist to have five albums open with over one million copies sold in the United States alone. Her accolades include a remarkable 12 Grammy Awards, including three Album of the Year wins, a Primetime Emmy Award, and a Brit Award.
But Taylor Swift's impact reaches far beyond music. She's become a cultural icon, a symbol of resilience and empowerment, and a role model for aspiring artists worldwide.
Her name graces critical listicles like Rolling Stone's 100 Greatest Songwriters of All Time, Billboard's Greatest of All Time Artists, the Time 100, and Forbes Celebrity 100.
Yet, her journey doesn't stop at music. Taylor Swift has also ventured into acting, showcasing her talents on the big screen in films like "Valentine's Day" (2010) and "Cats" (2019), demonstrating that her artistic prowess knows no bounds.
Thus, Taylor Swift is not merely a singer; she's a storyteller, an inspiration, and a living testament to the power of passion, hard work, and unyielding determination.
Taylor Swift biography is a testament to the heights one can achieve when one turn their passion into their purpose, and Taylor Swift has certainly done just that, leaving an indelible mark on the world of entertainment for generations to come.
Taylor Swift Biography
Full Name: Taylor Alison Swift
Nickname: "Tay", "T-Swizzle", or "Swifties"
Known for: Singer-songwriter, Record producer, Actress, Director, Philanthropist, Businesswoman, and Model
Taylor Swift Date of Birth: 13 December 1989
Taylor Swift Age: 34 years old (as of 2023)
Taylor Swift Height:
Taylor Swift height is 5 feet 9 and 1/4 inches (175.9 cm), and she playfully claims 5'11" in heels, noticeably towering over the average American woman's height of 5 feet 4 inches.
She once had insecurities about her height but now fully embraces it. Taylor wears a size 9 (US) shoe and is known for her signature high heels, which add to her striking presence. Moreover, Taylor Swift height is often noticeable when she is next to other celebrities, and she is known for wearing high heels, which can make her appear even taller
Taylor Swift Weight:
Based on various search results, Taylor Swift weight is estimated to be around 55 kg to 155 lbs (58 kg). However, it's worth noting that weight can fluctuate, and these estimates may not be entirely accurate or up-to-date.
Taylor Swift Zodiac Sign/Star Sign: Sagittarius
Taylor Swift Place of Birth: Reading, Pennsylvania
Taylor Swift Net Worth:
Taylor Swift's net worth is truly remarkable, estimated at an astonishing $740 million to $1 billion as of 2023.
This makes her one of the wealthiest musicians globally, thanks to her diverse income streams from record sales, blockbuster concert tours, merchandise sales, and lucrative endorsements.
With over 200 million records sold worldwide, Taylor Swift has rightfully earned her place among the best-selling artists in history.
Notably, her tours, including the 1989 World Tour, which grossed over $250 million, have significantly contributed to her financial success. Taylor Swift's savvy financial management is evident in her $84 million real estate portfolio, spanning properties in New York City, Rhode Island, and Nashville.
As she continues to create music, embark on tours, and expand her business ventures, Taylor Swift net worth is poised for continued growth, solidifying her status as a financial powerhouse in the entertainment industry.
Taylor Swift Nationality: American
Taylor Swift Eye Color: Blue
Taylor Swift Hair Color:
Taylor Swift is widely recognized for her iconic blonde hair, a warm and golden-based shade that beautifully complements her complexion and blue eyes.
While some sources suggest Taylor Swift natural hair color is a mousy brown, others claim she's a natural blonde.
Throughout her career, she's ventured into different hair colors, including a darker ginger hair color in the "Bad Blood" music video and a bleach blonde look for an American Vogue cover shoot in 2016.
Despite these changes, Taylor consistently returns to her trademark blonde locks, occasionally switching up her hairstyle from long, curly tresses to a chic wavy bob. Taylor Swift hair color has sparked discussions and emulation among fans and stylists, with recommendations often leaning toward warm, golden-based blonde dyes for those seeking to capture her signature look.
Taylor Swift Religion: Christianity
Blood Group: O+
Food Habit: Non-vegetarian
Hobbies: Horse Riding, cooking and watching movies
Taylor Swift Martial Status: Unmarried
Favorite Food: Chicken with Dumplings, Chicken Tenders, and Cookies
Favorite Actresses: Phoebe Waller-Bridge, Emma Watson, Olivia Rodrigo, and Selena Gomez
Favorite Film: Love Actually (2003)
Favorite Singer: Justin Timberlake, Ed Sheeran, Tim McGraw, 50 Cent, Nicki Minaj, Britney Spears and Dixie Chicks
Taylor Swift Favorite TV Shows
Friends (1994)
Law & Order: Special Victim Units (1999)
CSI (2000)
Grey's Anatomy (2005)
Pretty Little Liars (2010)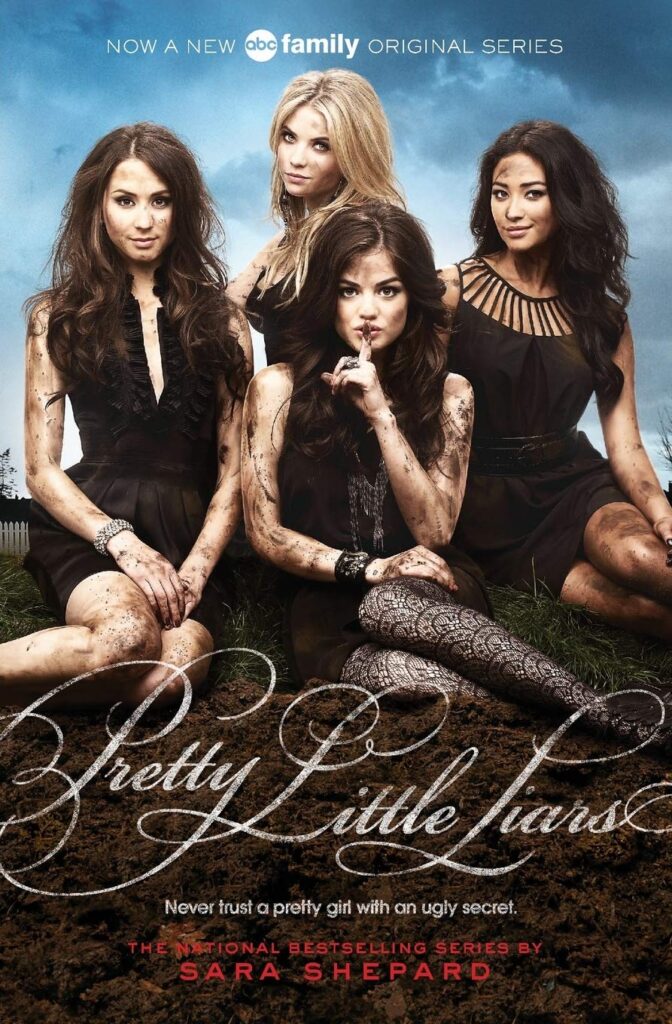 Favorite Colour: Red
Favorite Travel Destinations: Kansas, Australia, Maine, Massachusetts and London.
Game: Hockey and Bowling
Taylor Swift Boyfriend(s)
Brandom Borello (2005)
Sam Armstrong (2006)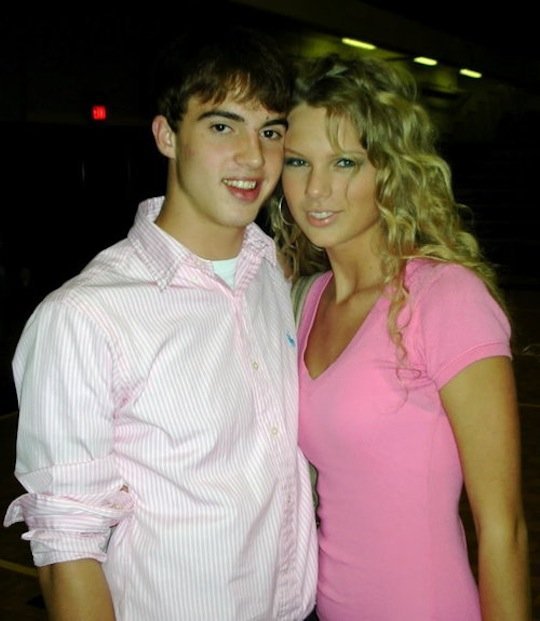 Joe Jonas (2008)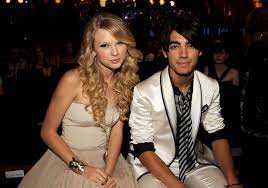 Lucas Till (2009)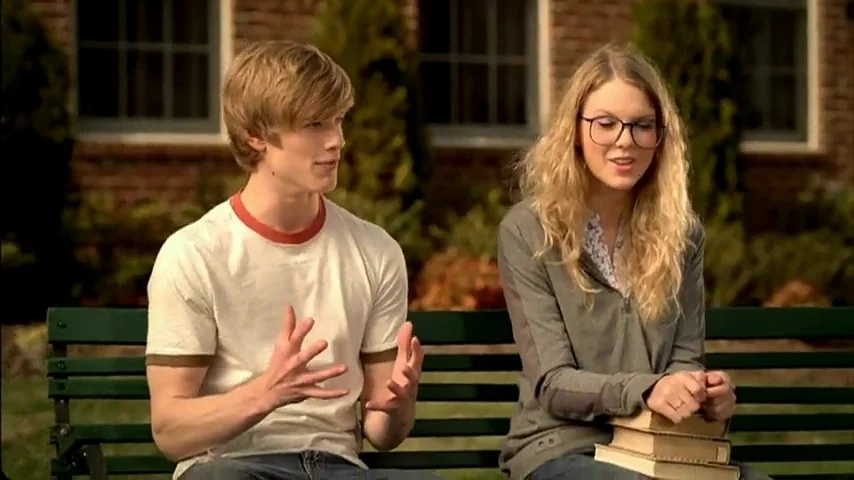 John Mayer, American Singer-Songwriter (2009)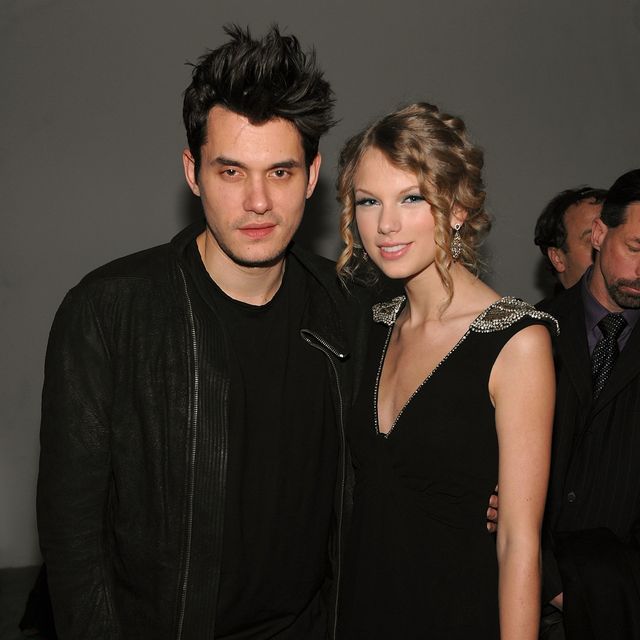 Taylor Lautner, American Actor (2009)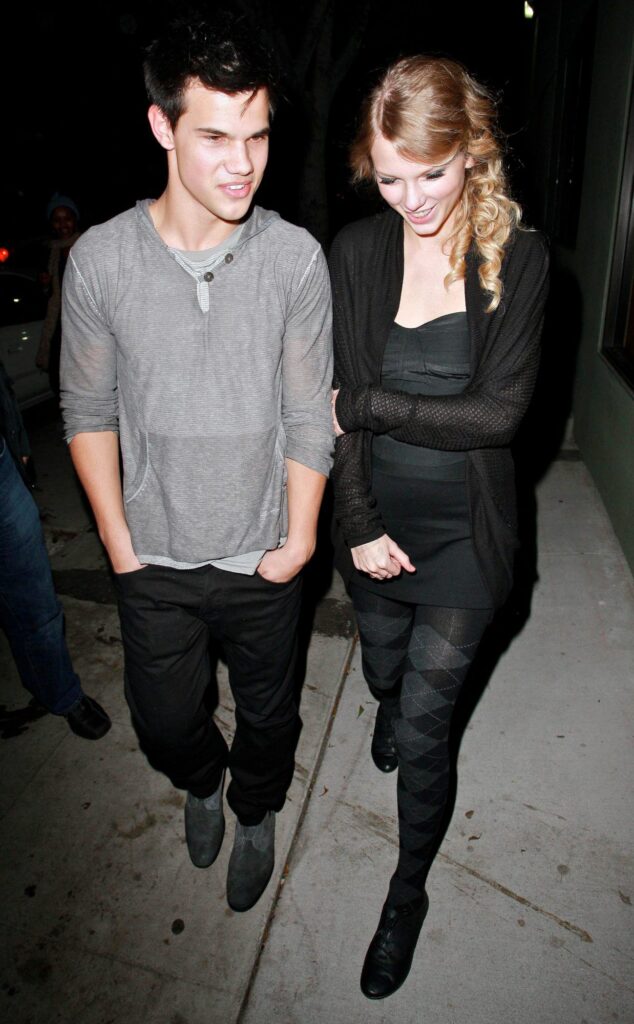 Toby Hemingway, Actor (2010)
Jake Gyllenhaal, American Actor (2010)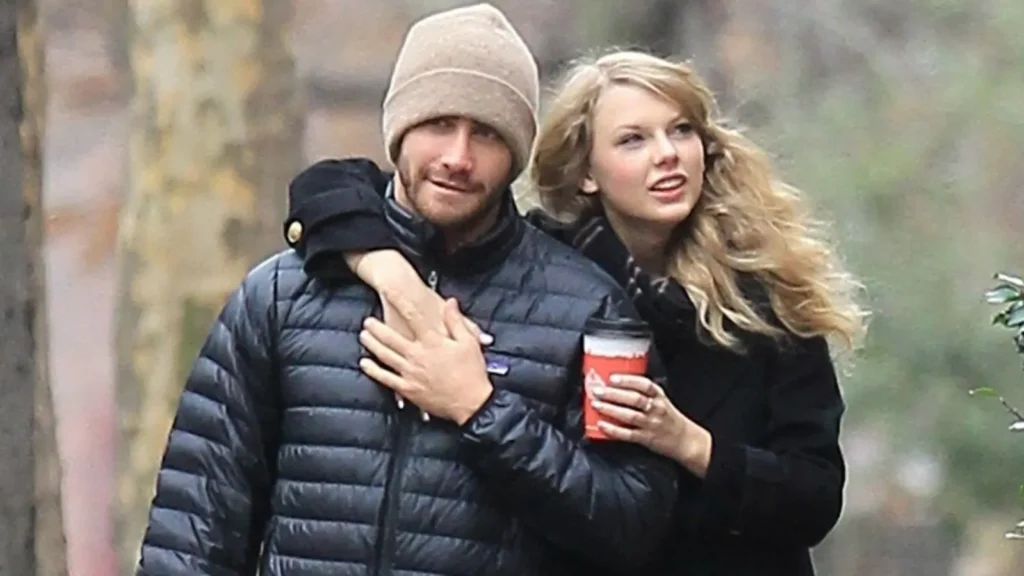 Harry Styles, Singer-Songwriter (2012- 2013)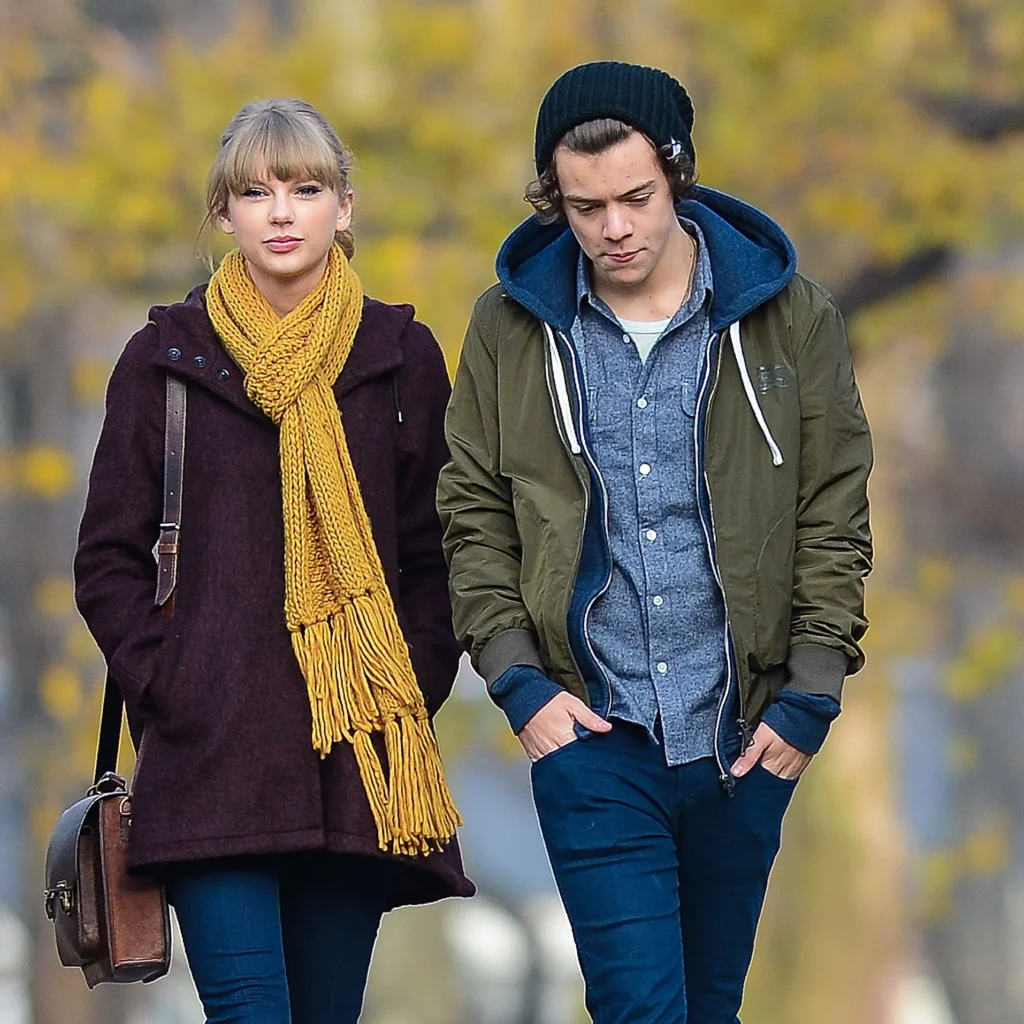 Conor Kennedy, Social Activist (2012)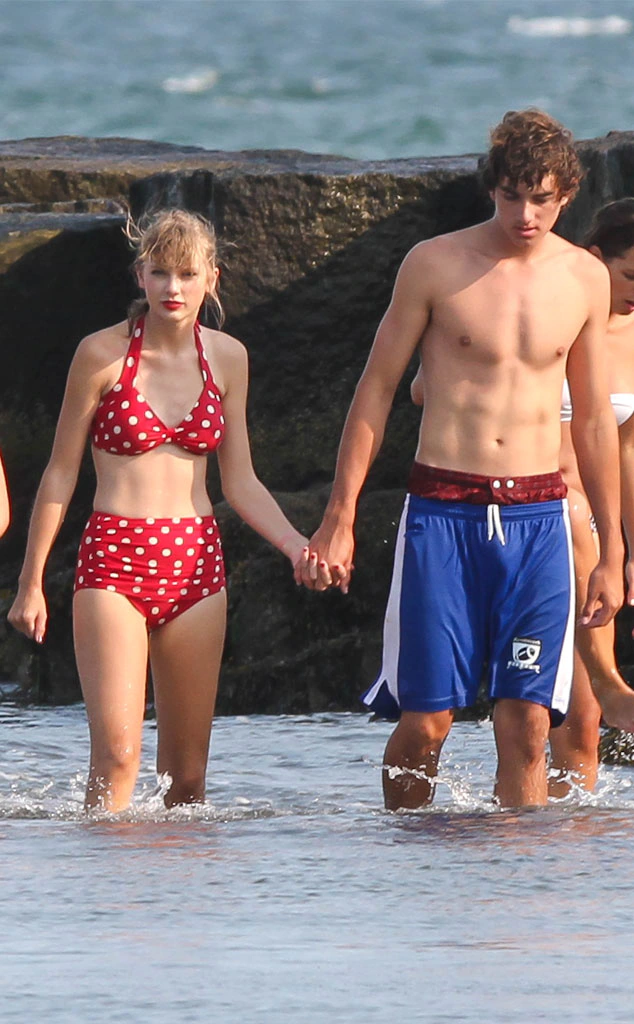 Calvin Harris, Scottish DJ(2015-2016)
Tom Hiddleston, Actor (2016)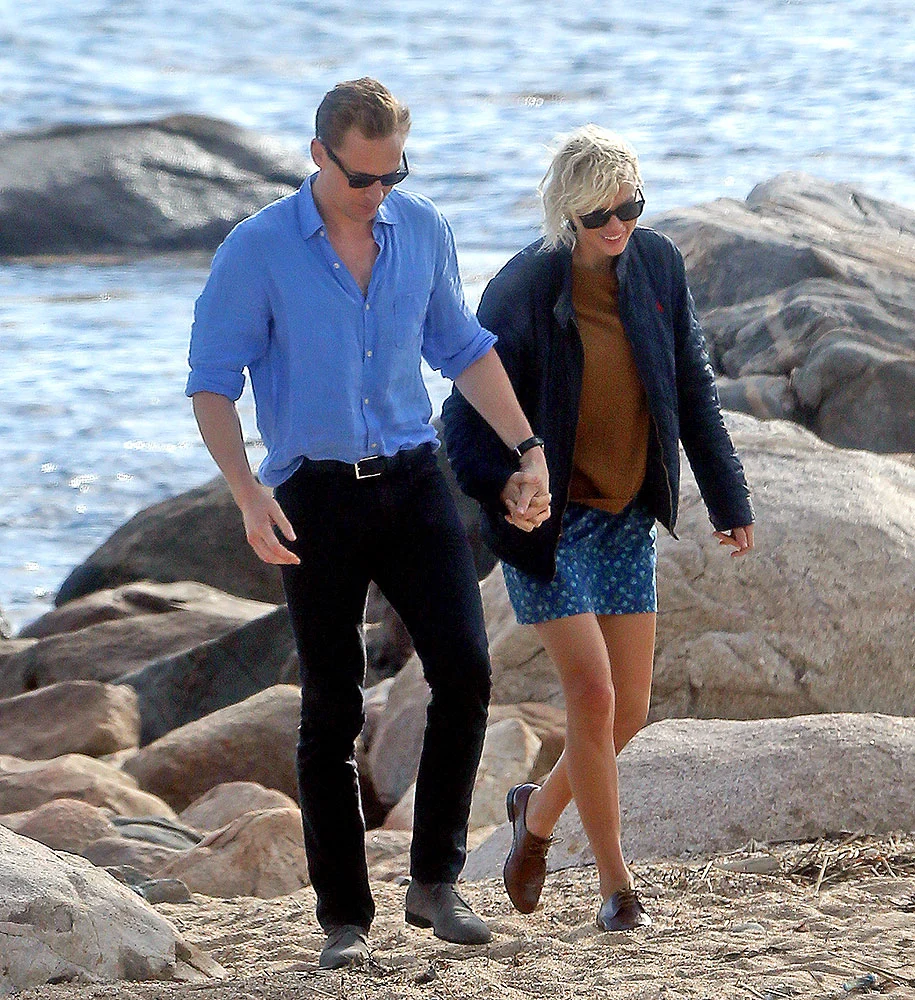 Joe Alwyn, Actor (2017)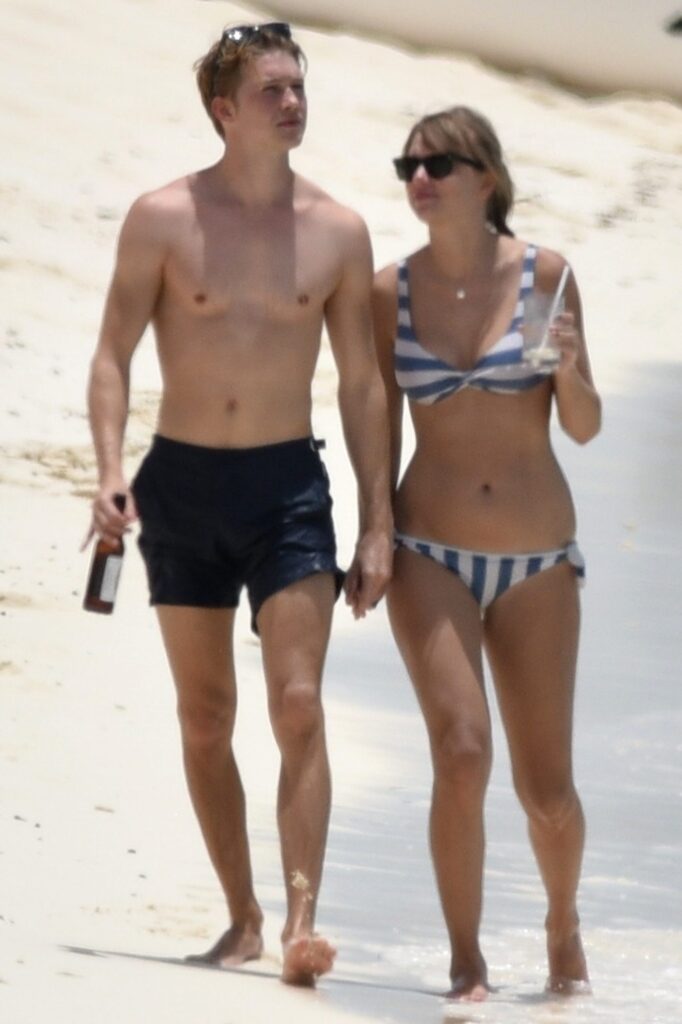 Taylor Swift Awards and Achievements
2010: Album of the Year for "Fearless"
2010: Fastest Selling Digital Album by a Female Artist
2011: Woman of the Year
2012: Fastest Selling Single in Digital History
2013: Best Female Video for Blank Space
2014: Top Artist
2014: Top Female Artist
2014: Top Billboard 200 Artist
2014: Top Hot 100 Artists Billboard Women in Music
2014: Woman of the Year
2014: Most Million-Selling Weeks on the U.S. Albums Chart with Three Consecutive Albums
2015: International Female Solo Artist
2015: Video of the Year for Bad Blood
2015: Favorite Pop/Rock Album for "1989"
2015: Song of the Year for Blank Space
2015: Favorite Female Artist
2015: Favorite Pop Artist
2016: Most Entertaining Celebrity Billboard Music Awards
2017: Highest Annual Earnings Ever For A Female Pop Star
2019: Artist of the Decade; Artist of the Year; Favorite Music Video for "You Need to Calm Down"; Video of the Year for You Need to Calm Down American Music Awards; Woman of the Decade
2020: Artist of the Year BBC Music Awards
Interesting Facts about Taylor Swift
Childhood Bible Classes: Believe it or not, Taylor Swift's early years included attending Bible classes, showcasing the diversity of her interests from a young age.
Equestrian Excellence: Before conquering the music world, Taylor Swift conquered the horse racing scene in her childhood, winning numerous competitions—a lesser-known but fascinating facet of her youth.
Maternal Grandmother's Musical Legacy: Taylor Swift's family tree boasts musical roots as her maternal grandmother was an opera singer and even hosted a TV show in Puerto Rico—a lineage of talent that certainly influenced her career.
Shania Twain's Influence: Inspired by Shania Twain's music, Taylor Swift turned her focus toward country music, shaping her unique sound and style.
Weekend Performer: Even before her big break, Taylor Swift was a dedicated performer, gracing local festivals and events with her talent during weekends.
Karaoke CD Submissions: At just 11 years old, Taylor Swift took a bold step by submitting a karaoke CD of songs by artists like Dolly Parton and Dixie Chicks to Nashville record labels—an early indicator of her determination.
Guitar Training: Taylor began her guitar journey at 12, receiving lessons from local musician Ronnie Creamer—a skill that would later become an integral part of her music.
The Birth of Her First Song: Taylor Swift's songwriting journey began with her very first composition, titled "Lucky You."
Collaborations with Renowned Songwriters: As she evolved as an artist, Taylor worked with experienced songwriters like Troy Verges, Bret Beavers, Brett James, Mac McAnally, the Warren Brothers, and Liz Rose.
Big Machine Records: In 2005, Taylor Swift's career took off as she performed at Nashville's Bluebird Cafe, capturing the attention of Scott Borchetta, the founder of Big Machine Records, where she would later release her debut album.
Brand Ambassadorship: Taylor Swift's fame extended beyond music, with her becoming a brand ambassador for renowned companies like Cover Girl, Sony Electronics, and Diet Coke.
Hit Songs & Dedication: Alongside her famous albums, Taylor Swift's chart-topping hits, often inspired by her personal life, include songs like "We Are Never Ever Getting Back Together," "Style," "Mine," and "Back to December."
Philanthropic Endeavors: Taylor Swift is not only a megastar but also a philanthropist, actively involved with social welfare organizations like PETA, Red Cross, Unicef, and the Cancer Research Institute.
Perfume Brand and Education Center: In 2010, Taylor launched her own perfume brand and inaugurated a $4 million education center at the Country Music Hall of Fame and Museum in Nashville.
American Music Award Record: Taylor Swift's incredible talent has earned her an astounding 29 American Music Awards (AMAs), surpassing the legendary Michael Jackson.
Twin Revelation: The internet was abuzz when Taylor Swift's identical twin, April Gloria from Kansas, came to light—an uncanny resemblance that took everyone by surprise.
Multilingual Learner: Taylor Swift's love for languages shines through as she enjoys learning phrases from every country she visits—a testament to her curiosity about the world.
Name Inspiration: Interestingly, Taylor Swift's name was inspired by the veteran singer James Taylor—a fitting tribute to one of her musical influences.
Feline Affection: Apart from her music, Taylor Swift's Instagram is adorned with pictures of her beloved cats, highlighting her passion for these furry companions.
Magazine Cover Star: Beyond her music career, Taylor Swift graced the cover pages of renowned magazines like Variety, Rolling Stone, Vogue, and Billboards, solidifying her status as an influential figure in pop culture.
Taylor Swift Controversies
In a memorable moment in September 2009, Kanye West infamously interrupted Taylor Swift's acceptance speech at the MTV VMA Awards. With an unexpected stage intrusion, Kanye acknowledged the interference of media and managers in their relationship, extending an apology to Taylor, emphasizing their shared status as artists, and expressing gratitude to Twitter's founders, Biz Stone and Evan Williams, for providing a platform for direct communication.
Fast forward to June 2019, Taylor Swift found herself embroiled in another controversy. She accused her former music label, Big Machine Label Group, of selling the master rights of her six albums to music manager Scooter Braun's Ithaca Holdings LLC. This dispute sparked a heated debate over artistic ownership and control in the music industry.
Taylor Swift Family
Taylor Swift Father Name: Scott Kingsley Swift
Taylor Swift Mother Name: Andrea Gardner
Taylor Swift Sibling(s): Austin Swift (Actor)
Taylor Swift Social Media Profiles
Instagram: taylorswift
Twitter:@taylorswift13
Facebook: Taylor Swift
Youtube: Taylor Swift
Taylor Swift Educational Qualification
High School Education: Taylor Swift's educational journey began in her hometown as she attended Wyomissing Area and Hendersonville high schools. However, due to her demanding touring schedules, traditional high schools didn't quite fit the bill.
Aaron Academy: To accommodate her music career, Taylor Swift transitioned to Aaron Academy, a private Christian school in Nashville, Tennessee. Aaron Academy offered flexibility through homeschooling, allowing her to complete her education while on the move.
High School Diploma: Taylor Swift's dedication to her studies paid off as she earned her high school diploma in 2008 at the age of 18. Remarkably, she graduated with an impressive GPA score of 4.0.
Honorary Doctorate: In 2022, Taylor Swift received an honorary Doctorate of Fine Arts from New York University, a recognition of her exceptional contributions to the world of music and the arts. She was also granted the honor of delivering the commencement speech at the ceremony, held at the iconic Yankee Stadium on May 18, 2022.
No College or University: Despite her academic achievements and artistic accolades, Taylor Swift has not pursued a college or university education. Her music career took off when she was just 15, and her rigorous touring schedule made attending traditional higher education institutions challenging.
In essence, Taylor Swift's educational path is a testament to her determination and adaptability, allowing her to balance her passion for music with her commitment to completing her high school education and receiving prestigious honorary recognition later in her career.
ALSO READ: Alicia Keys Biography