With each passing day as people have started to become health-conscious, there is also a constant demand for fitness experts and influencers who could steer the avid health lovers in the right direction, and one such activity which could bring wonders in one life is India's traditional health practice, Yoga.
To encourage the spirit of yoga, we bring you the list of Top Female Yoga Experts and Influencers of India, who will make you Fall in Love with YOGA itself!
#1 Yoga Expert and Influencer – AnushkaYoga
Anushka is a trained yoga and wellness expert and instructor. Known for her flexibility and remarkable knowledge of yoga. In her childhood, she used to see her mother daily practicing yoga and got inspired by the benefits of doing it, and decided to take Yoga as a profession in her future.
Anushka in recent times has built her brand with the name 'AnushkaYoga' and offers private one-on-one yoga classes along with health and wellness consultations on similar lines.
She has also a massive reach, especially among youth which is evident from her more than 2 lakh Instagram followers, as she is considered a renowned yoga expert and influencer of India, who believes that Yoga is not only a healthy practice but through it, you can make your body flow, align, and stronger.
MUST READ: Top 5 Food Bloggers of India which you all should INSTANTLY FOLLOW
#2 Yoga Expert and Influencer – Yoganama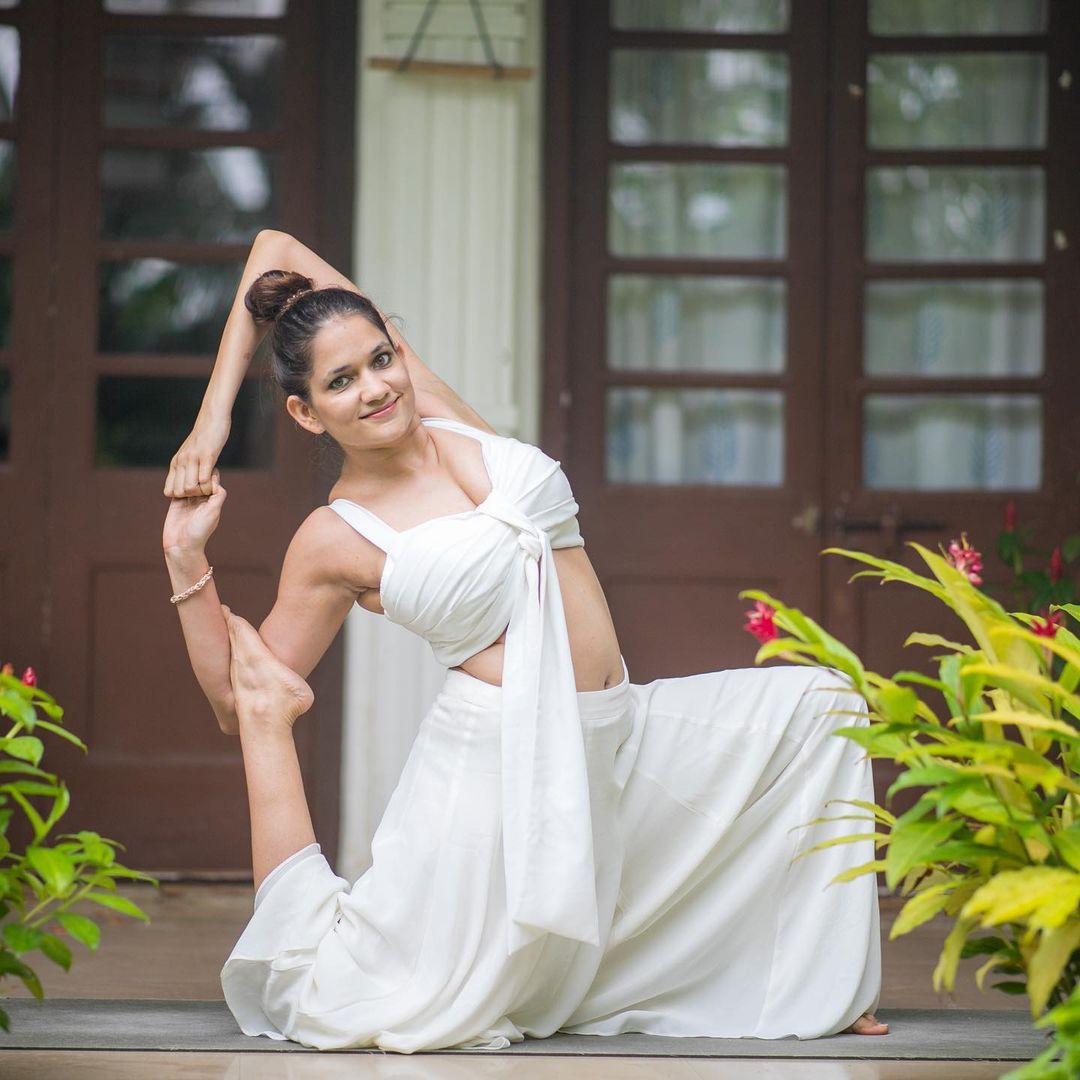 Want to develop a healthy routine and choose which health activity will help you the most physically as well as mentally, no need to scratch your head anymore as 'Yoganama Wellness' is your destination where all your health-related queries will come to an end.
Namita Piparaiya founded Yoganama Wellness who was a banker by profession and experienced that life was becoming too stressful and time-consuming, which gave her an idea to introduce an amazing yoga-centric platform where one's health meets peace and she changed her profession to a Yoga and Ayurveda Lifestyle Specialist.
Through her website, she holds yoga sessions, writes health and yoga-related blogs, takes meditation classes, and promotes an ayurvedic lifestyle. Namita has a strong belief that mental peace and wellness along with healthy and positive lifestyles are key pillars of a strong and functioning human mind and body.
Through her captivating yoga programmes, she has become one of the famous yoga experts and influencers of India with 40 thousand Instagram followers and more than 13 thousand YouTube subscribers.
MUST READ: Top 5 Female Fashion Influencers of India, which will Up Your Style Quotient
#3 Yoga Expert and Influencer – Shilpa Shetty
You might be amazed that how a scintillating and stunning Bollywood actress like Shilpa Shetty, found herself among the top yoga experts and influencers of India, well you must not be aware of the fact that after Baba Ramdev, it was Shilpa Shetty only who promoted yoga to be included in the lifestyle of modern people.
She has always remained the ambassador of yoga not only in the Bollywood industry but across the globe and even launched her yoga asanas DVD in 2015, which made some fabulous sales in India.
Shilpa has also launched her holistic wellness app with the name 'ShilpaShettyApp' or better known as 'Simple Soulful: Yoga and Fitness', through her app she wants yoga to reach every household of India as it will help them to be fit and healthy, boost their immunity and make their diet plans nutritious.
Also, how famous Shilpa Shetty is on social media platforms is evident from her 23 million followers on Instagram and 2 million subscribers on YouTube, which has increased the penetration rate of yoga among the masses and led people towards a better and healthy lifestyle.
MUST READ: Top 7 Health Influencers of India, who will Take your Fitness to a NEXT LEVEL!
#4 Yoga Expert and Influencer – Nidhi Mohan Kamal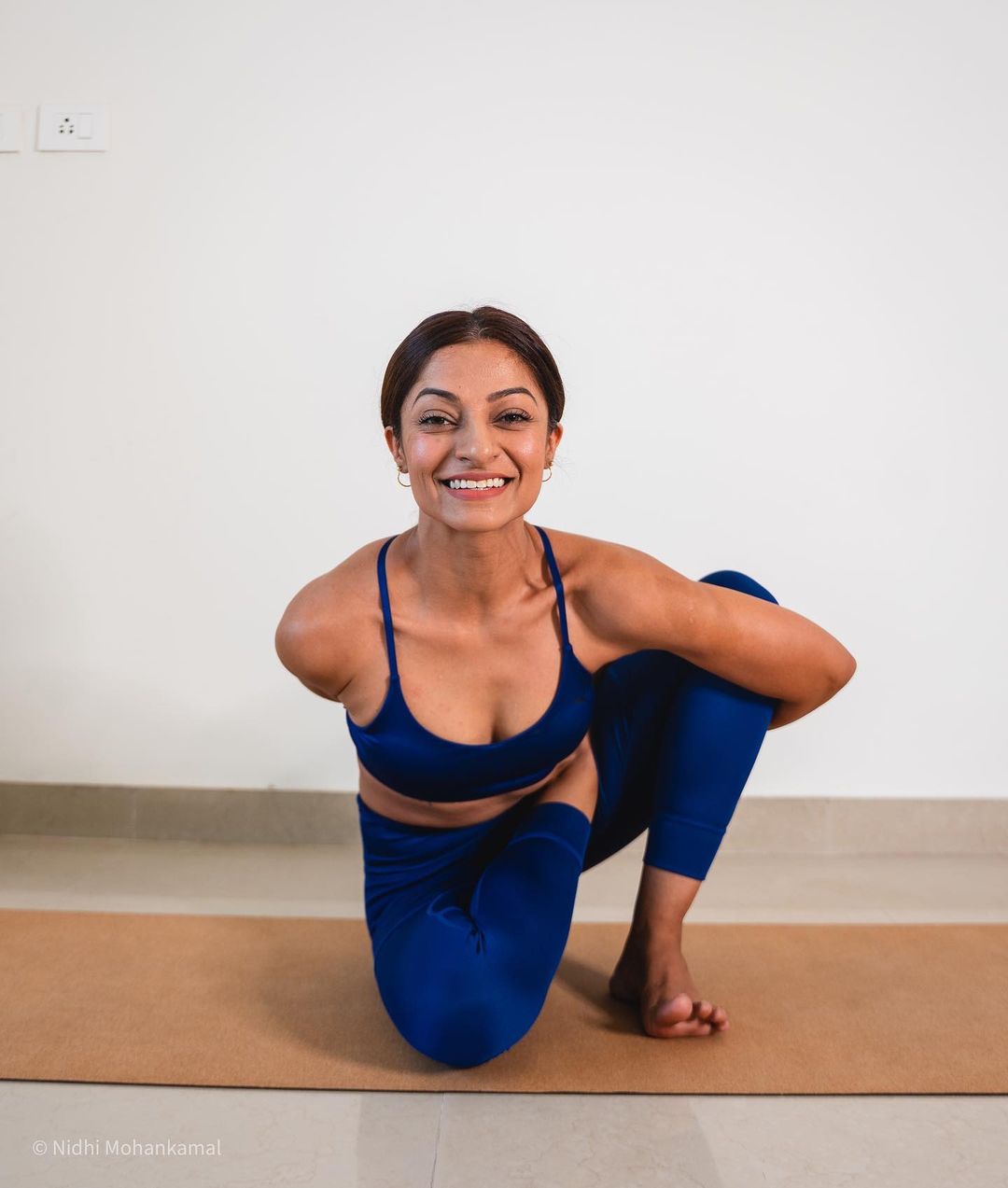 Nidhi is an ardent fitness enthusiast who is a nutritionist, strength coach, and registered yoga teacher by profession. She believes that health and wellbeing is not an apt profession for those who want to make money and become rich, rather it's for those who are passionate about their health and want to treat their body 'as a temple'.
Nidhi through her Instagram account, where she has more than 1 lakh followers and a YouTube channel of 50 thousand subscribers promotes wellbeing, fitness, and nutrition diet plans.
Her majority of the focus lies on yoga, as she considers it to be the best combination of health exercises systematically designed for the wellbeing of each body part and organ.
Through her brief Instagram posts and YouTube shorts, she has risen tremendously in the ranks of female yoga experts and influencers of India, which has made a positive change in people's lifestyle decisions.
MUST READ: TOP 8 Entrepreneurs of India, which will HELP you to WRITE your OWN Success STORIES!
#5 Yoga Expert and Influencer – Sunaina Rekhi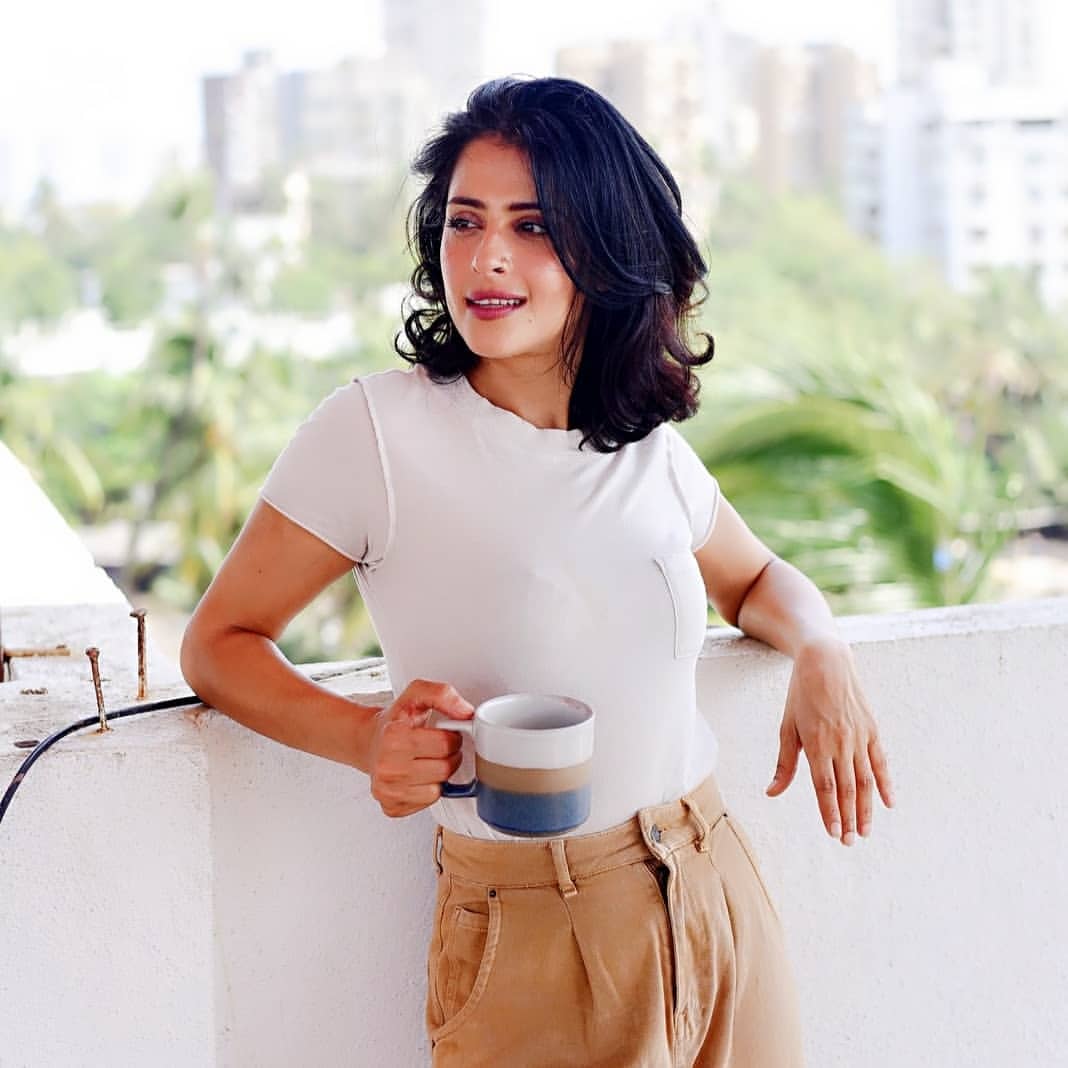 When it comes to Yoga, Sunaina Rekhi has boastfully cemented her place as one of the renowned Yoga Experts and Influencers of India, owing to her feat of reaching the United Nations as a Yoga representative, it was not only a proud moment for her but all the modern-day 'yoginis' out there.
Barring Sunaina's yoga expertise, her looks and fitness are just enthralling and mesmerising. By profession, she is a life coach and feels good therapist who believes that yoga at times acts as a healing therapy for the mind which amplifies the positive vibes in one's body and takes them towards peace and serenity.
Her yoga and health-related posts and reels are very much appreciated by her followers which have now reached up to 1 lakh on Instagram. However, in future, she also plans to start her yoga classes through offline mode and add more and more value to people's lives through it.
MUST READ: Top 5 Motivational Speakers of India, their POWER of WORDS will MAKE you INSPIRE