Looking to invest in stocks with the help of stock market influencers in India but feeling intimidated by the hazards and volatility of the stock market?
You're certainly not alone!
Many individuals have always been unclear on how to negotiate the volatile nature of the stock market while investing in equities.
However, the COVID-19 outbreak has provided us with an opportunity to examine our finances and make smart investment decisions, particularly at a time when the globe is experiencing an economic downturn.
Consider having a safe and financially secure path in the stock market.
This is where the top stock market influencers in India come in.
These people have mastered the art of investing and can help you make sound judgements.
They have developed their abilities and earned vital insights over years of expertise, allowing them to confidently navigate the complexity of the stock market.
So, who are these powerful individuals that are influencing the stock market scene in India?
They are the best stock market influencers you can find, having the knowledge and skills to assist you in making sensible financial decisions.
These stock market influencers have gathered a plethora of knowledge and have proven themselves in the volatile world of stocks.
You may obtain a deeper grasp of the market by following the opinions and suggestions of these top stock market influencers in India.
They give useful insights, techniques, and recommendations that will help you navigate the stock market with confidence and intelligence.
Investing in the stock market may be a wild ride, but with the help of these important professionals, you can reduce your risks and increase your chances of success.
They have an acute sense of detecting patterns, recognising prospective possibilities, and avoiding potential traps.
Whether you're an experienced investor wanting to fine-tune your methods or a beginner searching for a solid starting point, these top stock market influencers in India might be a valuable resource.
They supply vital information via numerous channels such as social media, blogs, podcasts, and more, making it easy to keep up-to-date and educated.
Finally, if you're ready to begin your stock market investing adventure, why not tap into the wisdom and knowledge of the best stock market influencers on YouTube?
They may pave the route for a financially secure future by providing you with the skills and knowledge you need to prosper in the stock market.
So, let us have a look at the abundance of information and advice that these top stock market influencers India have to offer.
Top Stock Market Influencers India: Discover Your Path to Financial Success!
#1 Top YouTube Influencers India – Akshat Shrivastava
Akshat Shrivastava through his YouTube channel provides meaningful content on the lines of business and investment. Since, his childhood he was passionate about the whole money-making process and always wanted to make a career out of it, which led him to become a popular 'Management Consultant' and a 'Career Development Coach' who know aims to make some interesting financial-related content which is 1-year-old son Zayn, would be proud of when he grows up.
His YouTube channel has reached almost 1.65 Million subscribers (as of May 2023) and made him one of the most popular stock market influencers on YouTube, as his videos focus on educating his viewers about why investing is essential for beginners, neo banking, cryptos, market macros, and much more.
If you are new in the stock market and financing and want a quick start-up guide, watch his YouTube channel 'Akshat Shrivastava'.
READ: Top 5 Food Bloggers of India which you all should INSTANTLY FOLLOW
#2 Stock Market Blogger – Trade Brains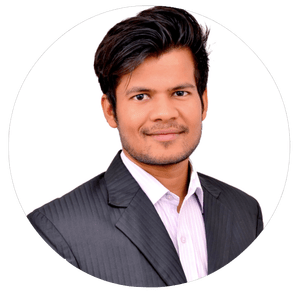 Trade Brains is a start-up that has made the stock market a non-risky platform for all the potential retail investors out there, by publishing numerous blogs on the lines of stock market jargon, how to understand equity and financial market, fundamentally strong companies, and up to the minute stock and market-related news which could help an individual's decision-making process and reduce the risk factor which is generally involved with it.
Trade Brains is one of the best Stock Market YouTube Channels that was founded by fintech entrepreneur and stock investor Kritesh Abhishek who wants to bring the 'World of Stock' to people, he wants to remove the perception of risk from the stock market and educate people about its merits and make a fortune out of it with a hint of rational steps.
READ: Top 7 Tech Vloggers of India with a YouTube Channel of More than 1 Million Subscribers!
#3 Stock Market YouTuber – Pranjal Kamra
Pranjal Kamra is one of the most knowledgeable stock market influencers in India.
He takes pride in his investing skills and decisions and believes that his insights and knowledge which he passes on through his YouTube channel as he is regarded as one of the top stock market influencers on YouTube as the channel helps retail investors to make significant returns from their money invested.
Pranjal Kamra with his 5.2 million YouTube subscribers (as of May 2023) also is a co-founder of Finology Ventures Pvt. Ltd where he wants to add the concept of rationality in stock investing, promoting detailed stock market analysis and focusing on behavioural finances.
Pranjal in his YouTube channel heavily talks about financial planning and advanced stock market courses through which he has cemented his position as one of the most viewed YouTube Influencers India.
READ: Top 5 Motivational Speakers of India, their POWER of WORDS will MAKE you INSPIRE
#4 YouTube Influencer India – Trading With Vivek
Vivek Singhal has become quite a known name in the field of stock marketing, all credit to his impeccable stock trading skills and spot-on analysis. Through his YouTube channel, 'Trading with Vivek', he educates individuals to make their own investment decisions where guides them with stock market basics, and personal finance and also provides a free Stock Market Course on his channel.
He is also a Stock Market Blogger, where he promotes smart trading decisions on his website and has built a loyal customer base of retail investors who look up to him for stock trading advice.
READ: Top 7 Travel Vloggers of India, which will leave you MESMERIZED with their EXPERIENCES
#5 Outstanding Stock Market Influencers on YouTube – Invest Aaj For Kal
As the name suggests 'Invest today for tomorrow', is one of the popular stock market-related YouTube channels with more than 2.2 Million subscribers (as of May 2023). It was created by Anant Ladha who has quite a knack for finance and investment in the year 2013.
Anant Ladha, one of the notable stock market influencers in India through his YouTube channel familiarizes viewers with the concepts of the stock market, investments, market trends, bonds, cryptocurrencies, share trading, best shares to invest and investor behavioural analysis, as he is an avid learner of financial and equity market, and adores sharing the same.
Furthermore, he has categorically written as one of the best stock market influencers, on his channel that his videos are based on his understanding of the market and are only for educational purposes, if someone still wants to invest they must consider a financial advisor because money is not meant to be wasted.
READ: Top 5 Female Fashion Influencers of India, which will Up Your Style Quotient
#6 One of the Best Stock Market YouTube Channels – Parimal Ade
Parimal Ade is one of the earliest content creators on YouTube to promote Stock Marketing and give detailed knowledge about various facets of stock investment and finance. And, to make personal financing easy, interesting, and fun, he co-founded the website 'investyadnya.in'.
His bilingual approach (English and Hindi) while uploading content on the stock market is very well received by his viewers, and they appreciate his content consisting of stock market guide for beginners, investment satsang, stock market news, and especially his enlightening Q&A sessions which have brought wonders in the life of retail investors.
Parimal Ade owing to his vast knowledge in the field of investment and the stock market and the content worth more than 900 videos which he has created to date, would make his feature in anyone's list of Top stock market influencers India.
READ: Top 7 Health Influencers of India, who will Take your Fitness to a NEXT LEVEL!
#7 One of the Finest Stock Market Influencers on YouTube – CA Rachana Phadke Ranade
Rachana Ranade a prominent and strong female figure and influencer in the field of Stock Marketing started her YouTube journey way back in 2009 with her channel CA Rachana Phadke Ranade which now has more than 4.4 million YouTube subscribers (as of May 2023). Also, she is recognized in the finance content-creating industry as one of the most decorated Female Stock Market Influencers in India.
She aimed to break down the complexities of the Indian financial market and develop a culture of investing among the masses.
It's been almost more than a decade for Rachana in her journey to educate people about financing and the stock market, and develop a sort of rational investment acumen in them, moreover, in her channel, she covered almost every aspect of the stock market whether is mutual funds, stocks, SIP, IPO, sector-wise stocks and even created a separate playlist for women and introduce them to the world of financing and stock trading.
#8 Top-Rated YouTube Influencers India – Sharan Hegde
Sharan Hegde, a former management consultant with a Big 4 business, is a powerful player in finance and investing. He delivers essential ideas on finance, investing techniques, money management, and the psychology of money through his entertaining Instagram posts.
His clips and explanatory subtitles are a favourite with his roughly 2.2 million fans on Instagram. Sharan's goal is to raise financial literacy in Indian homes through comical films, 10-minute videos, and podcasts with prominent celebrities. He accommodates a variety of learning styles, guaranteeing a well-rounded experience.
He gives financial planning tools to his 1.3 lakh+ core readership through his newsletter. He provides significant information about money and investment on his YouTube channel, "Finance With Sharan," which has over 1.7 million followers and 300+ videos (as of May 2023).
Sharan Hegde is one of India's best stock market influencers due to his knowledge and commitment. Explore his platforms for intelligent financial and investing advice.
#9 Leading Female Stock Market Influencer in India – Anushka Rathod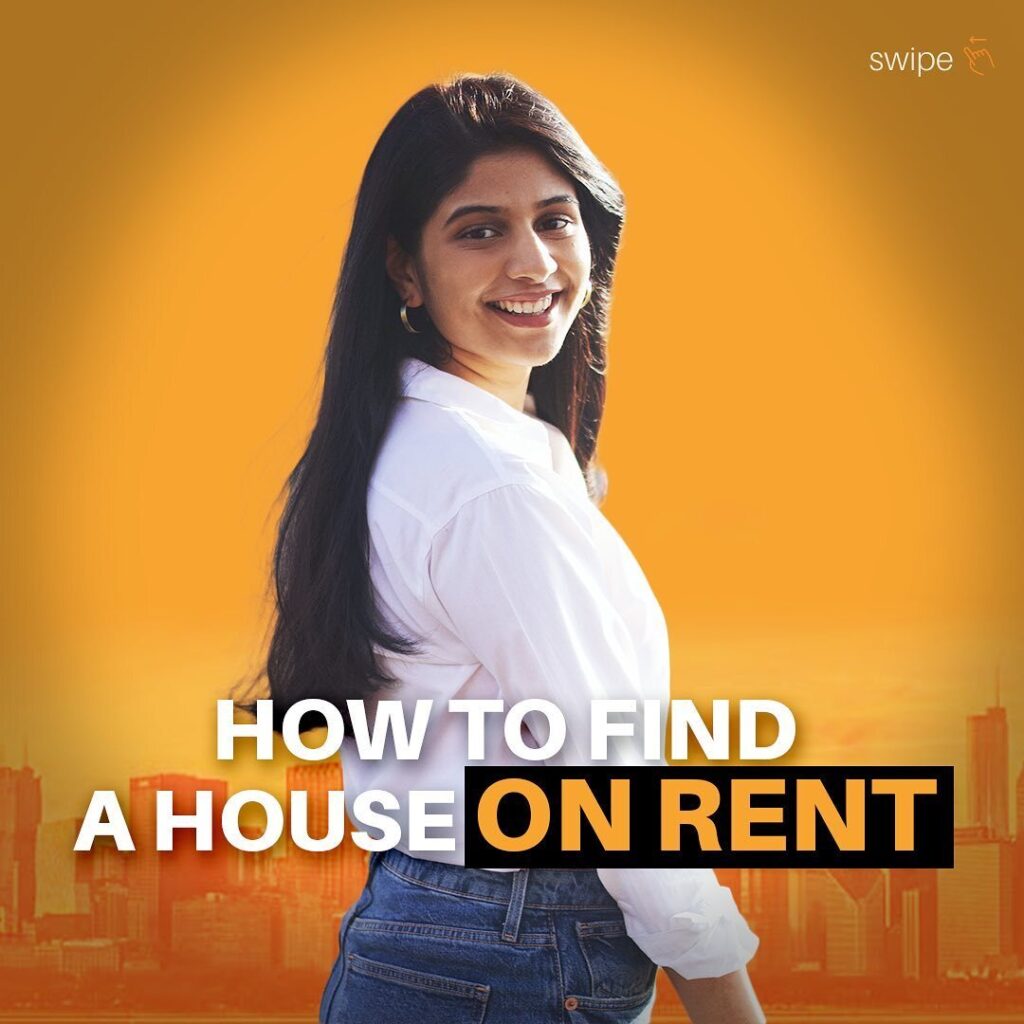 Anushka Rathod, a former investment banker and current CFA Level 2 candidate, is a well-known financial influencer and one of the top Stock Market Influencers India.
Her material is centred on business tales, personal money, and even financial memes. Anushka delivers unique insights to her audience through detailed tutorials on mutual funds, personal finance, and money hacks. Her Instagram account, which has nearly 800k followers (as of May 2023), is a must-see for financial fans.
Anushka also has a YouTube account dedicated to YouTube shorts called "Anushka Rathod Finance", with over 500k followers and more than 200 YouTube short videos as of May 2023. Her videos include a wide range of financial issues, assisting viewers in improving their financial literacy and staying current with current events.
Anushka Rathod is regarded as one of the best stock market influencers in India due to her knowledge and entertaining style. Her platforms provide a plethora of knowledge, whether you're looking for instructional stuff or want to be delighted by her money memes. Check out her Instagram feed and YouTube shorts for excellent stock market and personal financial information.
#10 Best Stock Market YouTube Channels – Neha Nagar
Neha Nagar, the creator of Taxationhelp.in, is a well-known person in the field of financial education. She has a staggering community of over 2 million followers across social media and has become one of India's best stock market influencers.
Neha began her career in 2019 by providing legal services to businesses. However, in 2020, she turned her concentration to financial information dissemination through content development.
Her YouTube channel, which has over 350K followers and 130+ videos (as of May 2023), is a wonderful resource for individuals looking for stock market advice. Neha aggressively invests in equities, mutual funds, real estate, and bonds to protect the financial future of her audience.
Neha Nagar as one of the esteemed stock market influencers on YouTube has established herself as a go-to source for financial education due to her devotion to explaining complicated subjects and her ability to connect with her followers. Join Neha's network and go on a financial empowerment path.
#11 One of the Best Stock Market YouTube Channels – Moneycontrol
Moneycontrol.com has surmounted adversity from its beginning in 1999 to become India's premier financial and business platform.
They have tracked the expansion of the Indian economy while expanding as a complete resource for news, analysis, statistics, and tools on investment, personal finance, and the business sector, with an unchanging enthusiasm for offering the greatest financial information.
Moneycontrol.com is the largest online financial platform in India, with over 17 million monthly visits across the web, mobile, and tablets.
Moneycontrol.com, part of Network18, is a reliable source for stock market news, expert perspectives, business updates, and insights into the Indian and worldwide economies.
Their determination to be the finest and most perceptive continues to fuel their success. Moneycontrol is recognised as one of the best stock market news websites and has the best stock market YouTube channels in India, with over 750K YouTube followers and 52K videos produced (as of May 2023).
Join them on their adventure as they deliver comprehensive market coverage and helpful financial tools to both consumers and market watchers.
Summing Up!
YouTube has emerged as a strong platform for stock market influencers in India in a world driven by digital content.
Who are these stock market influencers on YouTube, you may wonder? They are the visionaries who use their financial skills and fascinating narrative to educate and empower millions of people.
YouTube is the go-to site for locating the top stock market influencers India. These influencers have amassed a significant following by offering their subscribers with important insights, market analyses, and investing methods. They use compelling videos to clarify difficult financial topics and assist viewers in navigating the volatile world of stocks and investing.
Whether you're an experienced investor or a novice trying to get your feet wet in the stock market, these YouTube influencers India have you covered. They share their experiences, success stories, and cautionary tales, allowing you to make educated judgements.
So, who are the top stock market influencers in India? Explore their YouTube channels, dive into their informative videos, and absorb the wisdom they share.
From the analysis of hot stocks to in-depth market breakdowns, they leave no stone unturned in helping you make informed investment decisions.
READ: TOP 5 Female Yoga Experts and Influencers of India, which will Help you to Enlighten your CHAKRAS!
READ: TOP 8 Entrepreneurs of India, which will HELP you to WRITE your OWN Success STORIES!
FAQs
Q1. Who is the biggest stock influencer?
Pranjal Kamra is the biggest stock influencer from India. He has over 5 million subscribers on YouTube and his videos have been viewed over 100 million times.
Q2. What is a stock market influencer?
A stock market influencer is someone who uses their social media platform to share their thoughts and opinions on the stock market. They can be individuals, financial advisors, or even celebrities.
Q3. Who is No 1 share marketer?
It's subjective, but notable share marketers include Rakesh Jhunjhunwala, Vijay Kedia, and Radhakishan Damani in India.
Q4. Who is the best trader on YouTube?
There is no one definitive answer to this question. However, some of the most popular traders on YouTube include:
Pranjal Kamra
CA Rachana Phadke Ranade
Finance With Sharan
FinCocktail | Sayali & Niyati
B Wealthy
Q5. Who is the best stock market mentor in India?
Some prominent names include Rakesh Jhunjhunwala, Porinju Veliyath, Ashish Chugh, Rachana Phadke Ranade, CA, and the founder of Money Mantra.
Q6. Best YouTube channel for stock market for beginners
The Plain Bagel
Investopedia
FinnovationZ by Prasad.
Pranjal karma.
Elearnmarkets by StockEdge.
Trade Brains.
Q7. Top 10 best stock market influencers
The top 10 best stock market influencers of India are:
Pranjal Kamra
CA Rachana Phadke Ranade
Finance With Sharan
FinCocktail | Sayali & Niyati
B Wealthy
Sanjay Jaiswani
Nitin Bhatia
Jaymin Shah
Anil Singhvi
Darshan Mehta