Gaming in recent times has created a large niche for itself, where millennials and generation Z are getting influenced by the thrill and adrenaline rush they receive from playing mind-blowing, exhilarating, and compelling games.
To enhance your gaming experience and provide you with an insight into the professional gaming world we bring you the list of Top Gaming YouTubers of India. 
#1 Gaming YouTuber of India – Dynamo Gaming
The guy who popularized the memorable, hooky, and catchy phrase, 'Patt Se Headshot' and creator of a 10 million YouTube channel which is hands down one of the top gaming channels of India, you must have already guessed his real name, Yes, we are talking about one and only, Local boy from Mumbai, Aadii Sawant.
Aaditya Sawant a.k.a Dynamo Gaming, who was once inspired by the British magician 'Dynamo' back in the day, decided to start his YouTube gaming journey in 2010. Coming from an orthodox family set-up, his father always wanted him to study hard and earn a degree, but fate always had something else hidden for him.
Dynamo with his incessant online gaming streams began his YouTube Gaming journey with DOTA and Call of Duty, but a breakthrough in his YouTube career came with PUBG in 2017 when he started playing the game on an emulator (PC), though he had limited watching it never deter him from his path and even made his esports gaming clan with the name 'Hydra', which has become a brand now.
From mere watching of 10–100, he increased his live watching to 40K to 75K as he shifted to PUBG mobile and is considered one of a few Indians to bring the Gaming revolution through his channel.
#2 Gaming YouTuber of India – Total Gaming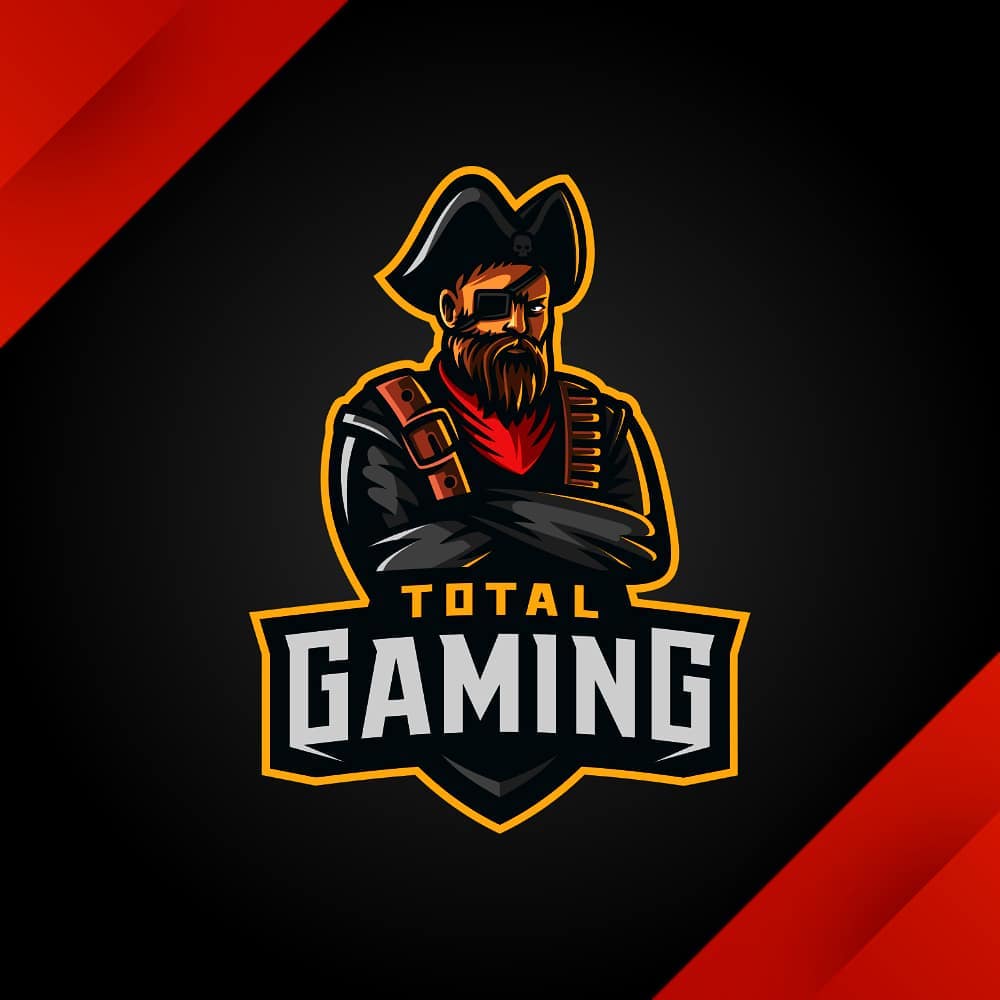 Another Gaming channel after Dynamo Gaming that comes to one's mind is Total Gaming, Ajju Bhai the creator of this channel is considered to be the leading and reigning Gaming YouTuber of India when it comes to subscribers and live watching. 
Ajju Bhai started his YouTube gaming channel in 2018 and; in 3 years he reached 30 million subscribers! Fascinating isn't it. His exponential fanbase who loves his unique Hindi speaking style while playing games like PUBG, GTA 5, Call of Duty Mobile, Outriders, or Assassin Creed has made, Ajju Bhai a.k.a Total Gaming a YouTube sensation and one of the top YouTube gaming influencers of India.
He is prominently known as a Free Fire streamer, but with an increasing rate of subscribers, Ajju Bhai with his 'Desi Style' walking commentary while playing games is trying to explore more and more games each passing day.
The real face of Ajju Bhai is still one of the biggest mysteries of the country and all his fans desperately want to see what their 'Free Fire King' looks like.
DO READ: Top 7 Tech Vloggers of India with a YouTube Channel of More than 1 Million Subscribers!
#3 Gaming YouTuber of India – Mortal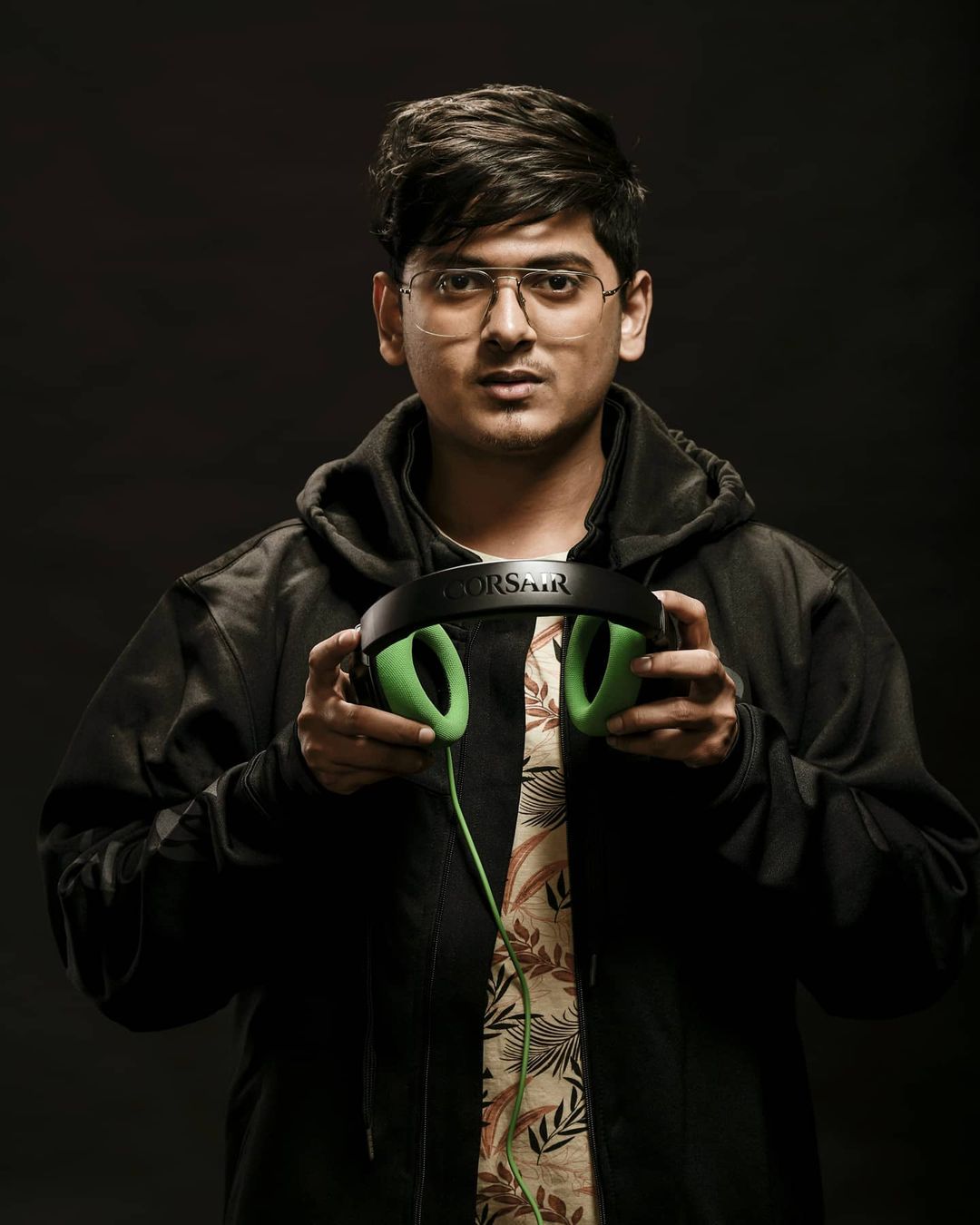 The person who has encouraged millions of young minds and inspired them to be professional esports players, we are talking about the absolute gentlemen and adorable Naman Mathur, famously known as 'Mortal'.
Mortal rose to prominence on YouTube with his marvellous last-second kill in a PUBG mobile game which he was streaming on his channel and the video of that kill with the title 'Every PUBG player will watch this Ending' has gathered more than 18 million views to date. 
Furthermore, Mortal along with his clan members SOUL Owais, SOUL Viper, and Soul Ronak has also won India's biggest gaming event, the PUBG Mobile India Series 2019 which led to a revolution in the Indian gaming community especially in the esports arena, which inspired a plethora of millennials who are passionate about gaming to consider their hobby as a prospect.
Barring, Mortal calm and modest demeanour he is also an exceptional four-finger claw grip player and is regarded as the best PUBG In-Game Leader of India.
Mortal on his YouTube channel which has now more than 6.5 million subscribers also streams captivating games like Valorant, Among Us, Fall Guys, Free Fire, and Pokemon Unite.  
DO READ: Top 5 Motivational Speakers of India, their POWER of WORDS will MAKE you INSPIRE
#4 Gaming YouTuber of India – CarryisLive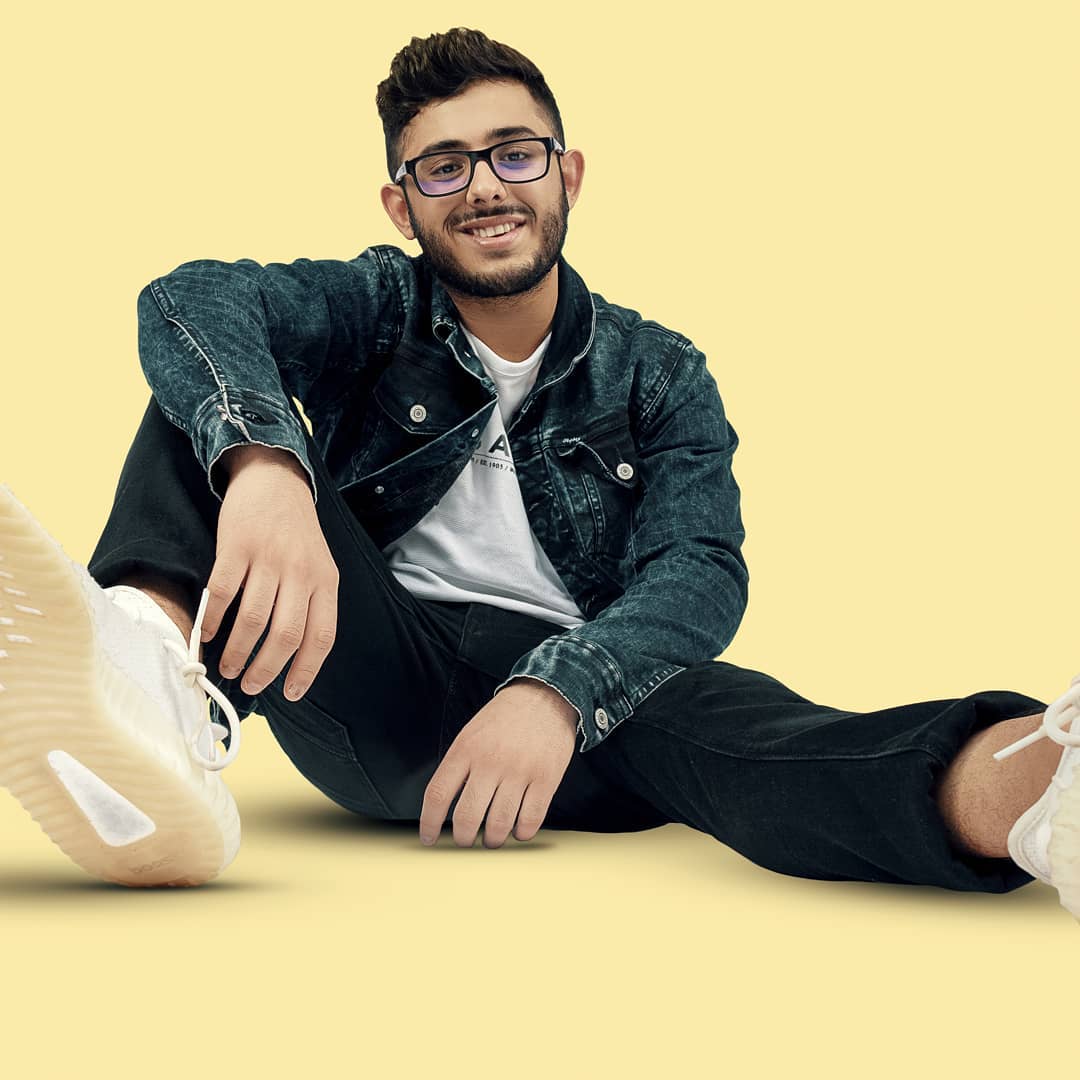 CarryMinati one of the leading content creators of India is an avid gaming enthusiast who loves playing exciting and thrilling games on his another YouTube channel with the name 'CarryisLive'. 
In 2021, the renowned magazine Entrepreneur India on their digital front cover featured CarryMinati as Asia's No.1 Gamer and YouTuber. 
Though CarryMinati also known as Ajey Nagar in real life, was never engrossed in streaming and playing games, it was just for fun and enjoyment, he started streaming but the way he used to comment on his live streams and entertain his viewers with amazing one-liners and jokes made him an overnight sensation in the gaming community of India and was soon regarded as one of the most hilarious Gaming Youtubers of India.
On his channel CarryisLive he has surpassed the milestone of 10 million YouTube subscribers and has played more than 50 games which consist of PUBG PC, Resident Evil, Among Us, GTA 5, Red Dead Redemption, Pacify, Spider-Man, God of War, and many more enthralling games like these.
DO READ: Top 7 Travel Vloggers of India, which will leave you MESMERIZED with their EXPERIENCES
#5 Gaming YouTuber of India – Payal Gaming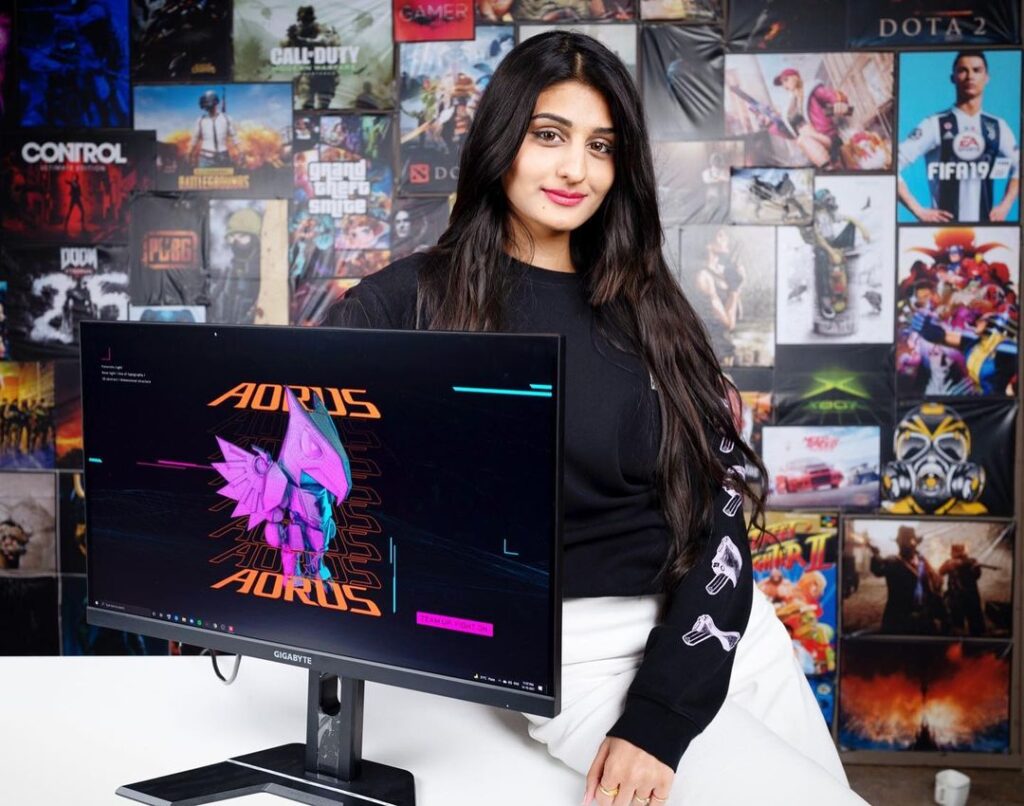 Payal Gaming is the leading female Gaming YouTuber of India when it comes to popularity and subscribers which is evident from her more than 1.5 million subscribers on the YouTube channel.
She began streaming in 2019, and swiftly garnered immense popularity on YouTube, owing to her gorgeous personality, mesmeric beauty, and tremendous gaming proficiency. She enjoys playing games like Pacify, Raji, PUBG, GTA 5 Roleplay, and Call of Duty.
DO READ: Top 5 Female Fashion Influencers of India, which will Up Your Style Quotient
#6 Gaming YouTuber of India – ScOut
Tanmay Singh a.k.a Scout always wanted to become a professional footballer since a young age but a gruesome leg injury ended all his hopes of becoming a footballer. 
In these tough times, Tanmay instead of feeling dejected and hopeless decided to take gaming as a future option and created his YouTube gaming channel with the name 'scOut'. Known as a professional esports PUBG player, scOut in 2019 with his clan 'IND' finished second in the prestigious PUBG MOBILE Club Open Spring Split India competition where he was praised for his flawless assaulter skills.
He is also regarded as one of the Best PUBG players and a fabulous Gaming YouTuber of India, known to have expertise in multiplayer battle royale games like Call of Duty, Valorant, and many more. 
To date, he has accumulated more than 4.2 million subscribers on his YouTube channel.
DO READ: TOP 7 STOCK MARKET Influencers/Bloggers/Youtubers of India, which will HELP you to ADD VALUE to your MONEY
#7 Gaming YouTuber of India – Kani Gaming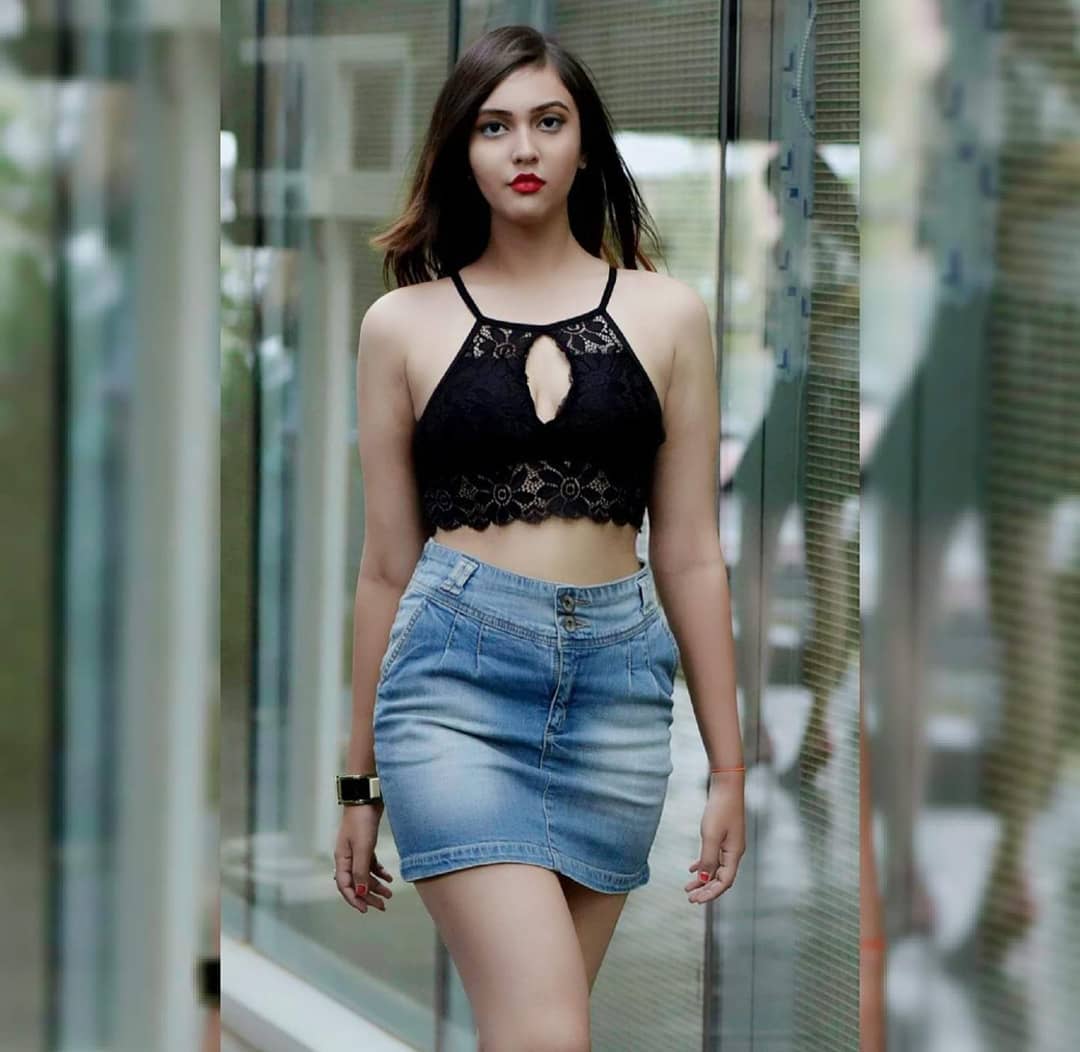 Kanika Bisht is a bubbly, charming, and dazzling female Gaming YouTuber of India and also a member of the famous gaming PUBG clan 'Hydra'.
She started her YouTube journey in 2017 and has more than 4 lakhs subscribers on her YouTube channel – Kani Gaming.
She loves playing FPS games, especially PUBG and sporadically, has also streamed Call of Duty on her channel. She is known for her astounding looks and amazing rib-tickling streams with her fellow Hydra members.
DO READ: TOP 5 Female Yoga Experts and Influencers of India, which will Help you to Enlighten your CHAKRAS!
DO READ: Top 7 Health Influencers of India, who will Take your Fitness to a NEXT LEVEL!
DO READ: TOP 8 Entrepreneurs of India, which will HELP you to WRITE your OWN Success STORIES!